In a world first, Sigma has just launched the Sigma 60-600mm f/4.5-6.3 DG DN OS Sport lens for Sony E mount, and for L Mount (used on Leica, Panasonic and Sigma mirrorless cameras). This full-frame lens is incredibly versatile, thanks to its 10x zoom range, and has been marketed as a lens suitable for wildlife, sports and landscape photography.
Covering standard focal lengths to super telephoto, this is quite possibly the most versatile lens for mirrorless cameras ever made. And according to the MTF charts provided by the manufacturer (see the launch video below) the Sigma 60-600mm f/4.5-6.3 DG DN OS Sport should be an excellent performer in optical terms.
• These are the best telephoto zoom lenses
Close focusing capabilities at 200mm make the max magnification 1:2.4, so you can capture fine close-up details of things like insects and flowers even from a distance. It benefits from improved Optical Stabilization, known as OS 2, which can achieve 7 stops of compensation at 60mm and an impressive 6 stops even at 600mm. This means that even when zoomed in you'll be able to capture long exposure photos handheld.
Watch video: Sigma 60-600mm f/4.5-6.3 DG DN OS Sport announcement
A dust- and splash-resistant structure, with a special ceiling on all the mount connections and the zoom and focus rings, ensures that the lens can perform whether you're shooting in a humid rainforest, a dry desert or a rainy inner city. The front element also benefits from an oil- and water-resistant coating, which makes it easier to protect against contaminants and scratches.
There is a zoom lock switch on the lens itself that enables you to lock the zoom ring, and a focus mode button enables you to switch between manual and autofocus. The focus limiter switch has three settings: minimum focusing distance, infinity, and 6m to infinity. The Optical Stabilizer switch toggles between OS 1 for general shooting and OS 2 for when you need to pan.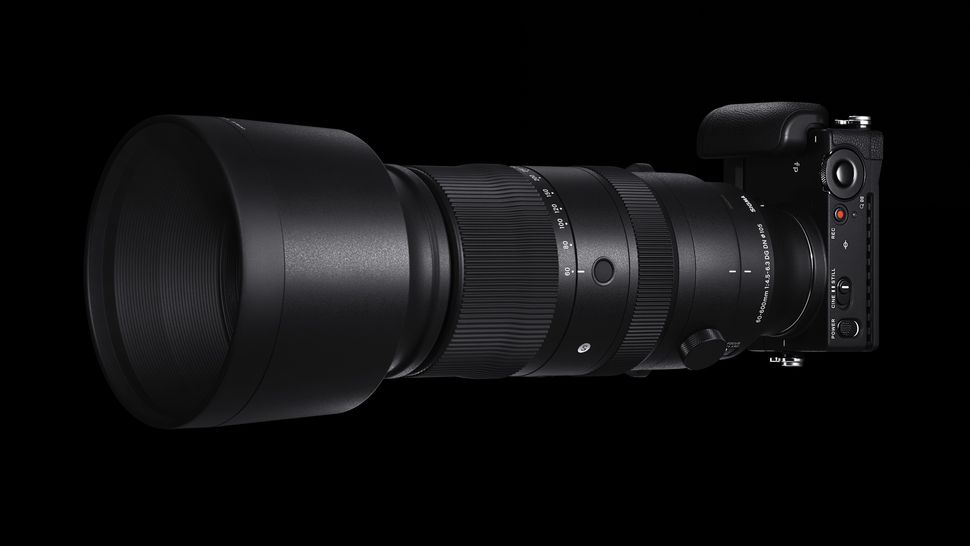 To change the focal length, you can either rotate the zoom ring or push/pull the front element of the lens thanks to Sigma's action zoom feature. At just under 2.5KG it's certainly not a light lens but considering its versatility it's almost a one-lens solution.
The Sigma 60-600mm f/4.5-6.3 DG DN OS Sport is now available to pre-order and will officially be on sale on February 17 for an SRP of $1,999 /£1,999 (Australian pricing TBC).
It's a little more expensive than the current price of the Sigma 60-600mm f/4.5-6.3 DG OS HSM Sports lens for Canon and Nikon DSLRs, but in our eyes it's still very reasonable considering the quality and versatility.
These are the best cameras for wildlife photography and the best cameras for landscape photography