SeaLife is a company dedicated to producing underwater cameras, lenses and lighting equipment to help you get great underwater photos as easily as possible. The Micro 3.0 is its latest underwater compact camera and it's permanently sealed to ensure top-notch waterproofing.
It's depth-rated to 60m/200ft, and can also withstand a 1-metre drop - all from a device measuring just 5.4cm x 7.4cm x 10.7cm. The battery is built in and good for over three hours use - easily enough for a day's diving. 64GB of internal memory takes care of image and video storage.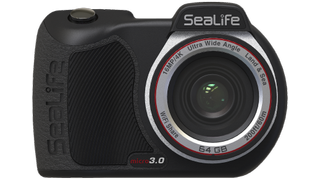 Where many toughened compact cameras will shoot underwater, their buttons and controls can be small and fiddly - not so with the Micro 3.0. Externally, the camera has been designed specifically for effortless underwater use, with a simple layout of three large piano keys on the rear panel and just a large shutter button up top - all easily usable while wearing dive gloves. A 260k-dot 2.4-inch rear LCD display completes the rear-panel.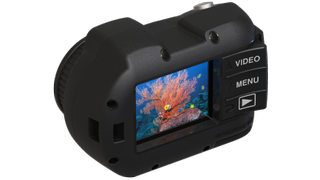 An Easy Setup feature makes it a breeze to configure the Micro 3.0 for your shooting environment, depth and lighting. Though the camera is tailored to easy automatic shooting with automatic underwater color correction, it does include manual white balance adjustment and the ability to shoot DNG Raw images. There's also a timelapse feature and a 10fps full-res burst shooting mode.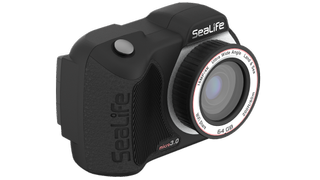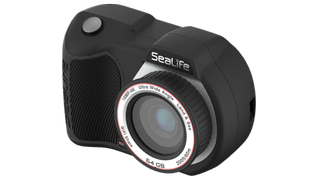 Images are captured by a 16MP Sony 1/2.3-inch sensor that can also capture 4K video. It's fronted by a wide-angle lens with a 100-degree field of view. Built-in Wi-Fi allows you to wirelessly preview, download and share photos and videos to a phone or tablet with the free Micro 3+ app available for iPhone and Android. Optional accessories include a 10X macro add-on lens, wrist strap, USB adapter and a Screen Shield to protect the camera's display from fingerprints and scratches.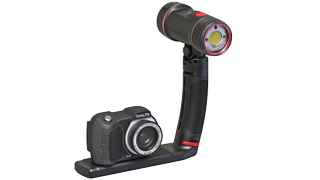 Lighting is especially important underwater, primarily because there isn't a lot of it! As such, SeaLife offers the Micro 3.0 in a bundle with its Sea Dragon 3000 Auto underwater light. This attaches to a grip handle that connects to the camera's tripod mount. The light itself is a powerful 3000-lumen LED with a 120-degree wide beam angle. Two red LEDs on either side emit a 88-degree wide "stealth mode" beam that won't scare away nighttime sea creatures and preserves your eye's natural night vision. The light is powered by a 25Wh Li-ion battery good for 1 hour's use at 100-per-cent beam intensity. Waterproofing is depth-rated to 100m/330ft.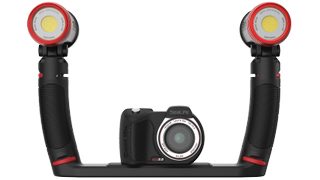 If you need even more light, go for the Micro 3.0 Pro Duo 5000 Set. This gives a dual-handle grip for ultimate ergonomics, and atop each handle is a 2500-lumen LED lamp. Each head a 120-degree wide beam, 3 brightness modes, and they're depth-rated to 60m/200ft.
The SeaLife Micro 3.0 Compact Underwater Camera has an RRP of $599.95, while the Micro 3.0 Pro 3000F set will retail for $999.95. The twin-light Micro 3.0 Pro Duo 5000 Set costs $1,299.95.
Read more
The best underwater drones and ROVs