Metz has released a new compact flashgun to complement its existing, highly portable mecablitz M400. The M360 weighs just 190g and measures 64 x 100 x 80 mm with the head directed forward. It's ideally suited to mirrorless cameras and is available in Canon, Fujifilm, Nikon, Olympus /Panasonic /Leica and Sony variants.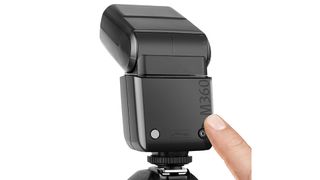 The other main appeal of the M360 is its simplicity. There are just two buttons: one for power, and the other to cycle through its operating states and to fire a test flash. Your camera sets the correct illumination via TTL, and a maximum guide number (GN) of 36 (m/ISO100, with the head fully zoomed out) is enough to light most scenarios.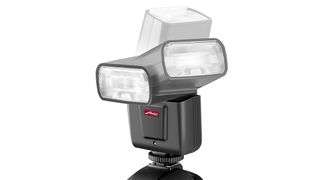 Despite its compactness, the M360 is still topped by a fully articulating head capable of -7 / + 90° vertical tilt and 270° horizontal swivel. The head also packs motorised zoom so it'll focus your flash between 24mm and 105mm focal lengths, plus there's an integrated diffuser (that gives a 14mm coverage) and bounce card.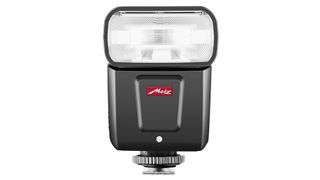 Pricing and availability are still to be confirmed, but we have it on good authority that UK RRP will be around £100.
Read more:
Best flashguns in 2018