A 28mm f/2 is hardly ground-breaking optical technology, but Leica SL lenses are designed for quality ahead of razzamatazz. It's also quite a surprise to realise this is Leica's first wide-angle prime for its SL system, though it does offer wider 24-90mm and 16-35mm Vario (zoom) lenses.
Interestingly, all of the primes in the SL range are the same size and with the same 67mm filter thread, including this new APO-Summicron-SL 28 f/2 ASPH.
Leica APO-Summicron-SL 28 f/2 ASPH. key features
Leica says both the construction and the design of these SL lenses are cutting-edge, and use extremely precise measuring and manufacturing processes, to offer not just outstanding optical performance but compact dimensions and low weight – though at 102mm long, this new lens is pretty hefty for a 28mm f/2.
Internal reflections are tightly controlled and exposed lens surfaces have an Aquadura coating for extra protection – these lenses are also sealed against dust, moisture and water spray.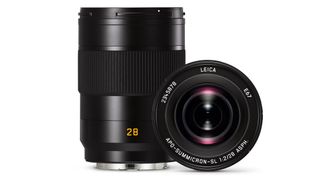 Leica's new lens is designed to offer maximum image quality even at its maximum aperture, so that you can make best use of background blur, via an optical configuration of 13 lens elements (including three dual-sided aspherical elements) in 10 groups.
The 'APO' in the name comes from this lens's apochromatic correction (correction for chromatic aberration), where most of the grouped lens elements feature anomalous partial dispersion and specialised glass materials.
Autofocus is via DSD (Dual Syncro Drive) stepping motors that can cover the entire focus range in 250ms (around a quarter of a second). If you want to focus manually, an embedded ring magnet offers fast and precise communication between the focus ring, the camera's processor and the lens focus actuator.
Leica is part of the L-mount alliance, so its SL lenses are compatible with other L-mount cameras.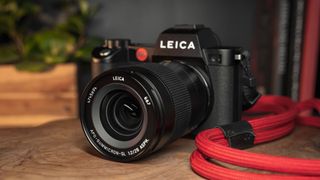 Leica APO-Summicron-SL 28 f/2 ASPH. price and availability
The Leica APO-Summicron-SL 28 f/2 ASPH is available now and costs $5,195/£4,050. No-one ever said Leica ownership was cheap!
Read more:
• Best L-mount lenses
• Best Leica cameras
• Leica SL2 review
• Leica SL2-S review
• Best professional cameras