Laowa has just released a brand new super-wide angle zoom lens for a host of mirrorless camera mounts.
Teased earlier this year, Laowa continues to add to its mirrorless lens lineup by adding a new super wide zoom. The Laowa 8-16mm f/3.5-5 Zoom CF is a manual focus super-wide zoom that provides an excellent choice for beginners who want to explore the world of ultra-wide photography and videography at an affordable price level. The lens is available on Sony E, Fujifilm X, Nikon Z, Canon RF, and Canon EF-M mounts.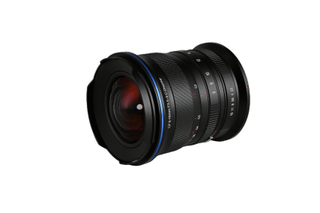 Covering an APS-C sensor size, this is a manual focus lens that offers a lightweight and easily portable option for wide shooting versatility. Weighing in at just 1.02lb and with a lens length of just over 3in makes this lens a great lightweight and compact option for shooting photos and videos on the move.
The lens also boasts an array of exciting features such as the wide angle of view spanning from 82.8 degrees to 120.9 degrees, enabling you to capture expansive scenes and diverse perspectives. Furthermore, the 8-16mm lens offers a unique sunstar effect with its 5-blade aperture, which creates a pleasing starburst in any area of light (Spotlight, Streetlight).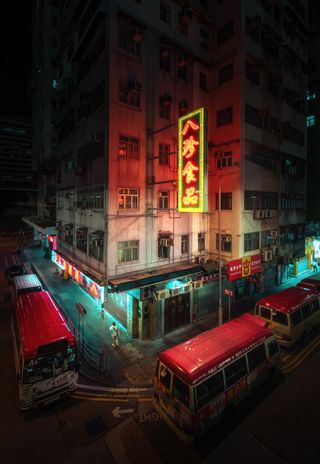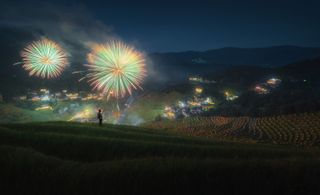 Other notable features include a removable 86mm filter thread, a 20cm close focusing distance, and a de-clicking focus ring. The ability to activate the de-click function on this manual focus lens is a useful addition when working in quiet environments, but it also reduces camera shake when using the lens for video.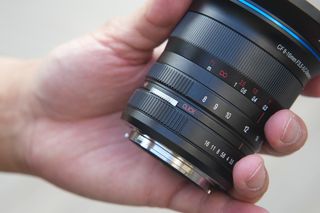 Laowa produces a long list of lenses from probe to anamorphic but has been increasingly creating with mirrorless camera users in mind. The lenses produced by Laowa fit nicely with the modern mirrorless hybrid cameras, with features that benefit both video and stills.
The Laowa is available to order today at the price of just $549 | £448 | AU $858.