No one is making a DSLR anymore, with Nikon stopping in 2020. The last from this camera maker was the Nikon D780 and it was an amazing way to step away from this genre of cameras.
It's like a mix of DSLR and mirrorless technology rolled into one – its hybrid design incorporates the sensor, autofocus technology and performance power found in Nikon's mirrorless marvels, like the Z7 and the Z6, with an optical viewfinder and body of a traditional DSLR.
The previous Nikon DSLR that was launched is also a marvel. The Nikon D850, along with its newer cousin, tops our list of the best DSLR you can get right now. Better yet, they're both full-frame cameras, so you can trust them both to offer a little better low-light capability than their APS-C counterparts.
And they're both currently discounted rather well on Amazon Australia, with the D780 body down to its lowest price yet on the retail giant's platform.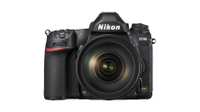 Nikon D780 (body only) | AU$3,499 AU$2,499 (save AU$1,000)
You can't go wrong with this DSLR – it's 24MP full-frame sensor offers impeccable image quality, and its performance can keep up with that of any Nikon mirrorless camera you want to pit it against. You'll get Nikon's tried-and-tested 51-point phase detection AF system when using the optical viewfinder, but switch to live view and you've got the Z6's brilliant 273-point on-sensor AF system with eye detection.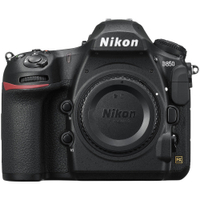 Nikon D850 (body only)|AU$4,599 AU$3,299 on Amazon (save AU$1,300)
It's possible to find the older D850 for under the AU$4K mark in Australia, so this discount isn't as enticing as the D780's. Still, you're getting a 45.7MP powerhouse, which also boasts 7fps burst shooting, a 153-point hybrid AF system, 4K 30fps and 1080p 120fps video, 8K timelapse and dual memory card slots. It's image quality is just excellent!
The Nikon D850 is one of the best Nikon cameras and arguably the best DSLR, period. It boasts a heavy duty 45.7MP sensor, which is so pixel-packed that it can capture 8K timelapses.
It can rattle off shots at 7fps if you're shooting action, which might not seem like a lot, but you don't always need high speeds to get some excellent captures. The continuous shooting speed is backed by a robust hybrid autofocus system, and it records 4K video up to 30fps and 1080p video all the way up to 120fps for true slow-motion. Making this a real multi-media powerhouse for any content creator.
However, the newer Nikon D780 can outshine it in some ways... if you don't need such a high resolution sensor. There's some seriously clever tech under the hood of the D780. While its AF system sounds antiquated when we mention the 51-point phase-detect system, it's transformed when in live view with the faster 273-point AF from the Nikon Z6. There's up to 12fps continuous shooting here in live view, with full AF tracking too. There's even the option to go faster at 30fps, but you'll get 8MP images, or even quicker at 120fps for 2MP results. What more could you want? Oh, 4K UHD video – check.
Read more:
The best Nikon lenses
The best Nikon cameras
The best portrait lenses for Nikon users
Best telephoto lenses for Nikon users