The Marilyn Stafford FotoReportage Award 2019 is now open for entries, and newly sponsored by Nikon.
The global competition was set up by esteemed documentary photographer Marilyn Stafford in 2017 to celebrate talented female photographers and highlight the positive power of photojournalism and documentary photography.
The competition – which calls for submissions from female photographers over the age of 18 – raises awareness of important yet under reported social, environmental, economic and cultural issues.
Prize and sponsorship from Nikon
A £2,000 prize is on offer to the winning project to be put towards the completion of a documentary photo essay.
The award provides a platform for female photographers to promote their work in the traditionally male-dominated field of photojournalism and Nikon's sponsorship recognises its continued commitment to nurture female talent in the photography industry.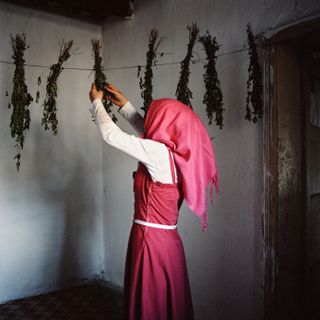 How to enter (before 15 November)
Applications are now open to female photographers at any stage in their career and of any nationality, providing they have completed at least one documentary photo essay which showcases positive solutions to the world's biggest issues at a local or global level.
Submissions will be reviewed by a panel of industry experts including Marilyn Stafford and Rebecca Newton from Nikon.
The winner will be announced in December and will receive the grant towards their project in addition to having their final work screened at the Nikon School in central London.
The competition closes on 15 November. Visit the Marilyn Stafford or FotoDocument website to read the conditions of entry and find out more.
Read more:
Interview: Mihaela Noroc on photographing women around the world
Top 100 women in photography: RPS names its Hundred Heroines