The new issue of Digital Photographer magazine is on sale now!
Sharpness is arguably the most important ingredient in a successful image, yet it can be difficult to achieve in challenging shooting conditions. In this issue we have a feature which addresses this very problem! Shoot your sharpest ever images by learning to understand your camera's AF behaviour, choose the best lens combination for your camera model, get to grips with optical performance and improve your technique, for photos free from blur.
Next join Ewan Bell for his in-depth feature on mastering exposure basics, to allow for professional, creative advancement. Work with metering modes, experiment with under- and overexposure for artistic results and use experimental post processing.
Finally head out into the field with DP regular contributor Lee Frost with his guide to capturing characterful portraits. Try new posing options, work with different lighting, find incredible subjects to work with and enhance your images in software.
Plus we have all of your favorite regulars - interviews, kit reviews, shooting tutorials and career advice. Get your copy of DP Issue 219 today!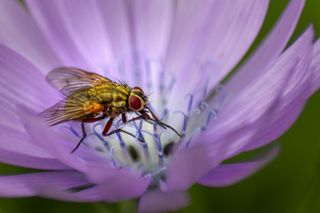 Don't miss out on all of this essential professional-level advice. Get your copy of Digital Photographer now. Why not Subscribe?
Where to find Digital Photographer
You can get your copy of Digital Photographer in stores - but if you can't get out, then order a copy direct from us, either in print or digital form.
For printed back issues go to Magazines Direct
For digital editions of the magazine, you have a variety of options available:
Apple app (for iPhone and iPad)
PocketMags app (multi-platform app for Android and other devices)
Zinio app (multi-platform app for desktop and smartphone)
Readly (all-you-can-eat digital magazine subscription service)
Connect with us
Find us on Facebook and Twitter and why not subscribe to Digital Photographer, to ensure you never miss an issue?
Digital Photographer on Facebook
Digital Photographer on Twitter
Read more:
Use a shift lens to improve sharpness in food and product photography
The best camera gear for landscape photography
The best Canon telephoto lenses in 2019: from budget zooms to pro lenses