Ever since Nikon launched its first full-frame mirrorless camera we were massive fans. The cheaper Nikon Z6 got top marks when we tested it, and the Nikon Z7 was pretty impressive too. So if you're a Nikon fan (or anyone else) looking to go full-frame mirrorless, we wouldn't hesitate to recommend either camera.
And that's what makes this offer from Amazon Australia so interesting. Between now and August 10, buy either of the cameras bundled with the Nikkor Z 24-70mm f/4 S lens and you'll be able to score the Nikkor Z 50mm f/1.8 S prime lens for free!
All you have to do is add either the Nikon Z6 kit or the Nikon Z7 kit to your Amazon shopping cart, along with the Nikkor Z 50mm f/1.8 S lens, and when you head to the checkout the price of the prime lens will be deducted automatically.
That's a pretty significant saving as the prime lens has an RRP of AU$979 on Nikon's own online store where it's available only as a pre-order.
You can maximise your saving by opting to go for the Nikon Z6 bundle as Amazon Australia is currently discounting it by 17%, while the Z7 is currently listed as full price. Either way, you'll get yourself a darn good prime lens that got a full five-star review from us.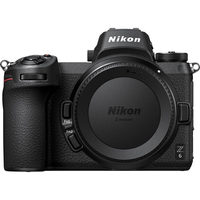 Nikon Z6 + Nikkor 24-70mm f/4 S + Nikkor Z 50mm f/1.8 S | AU$3,304.80 (RRP AU$4,978; save AU$1,673)
A Nikon full-frame mirrorless flagship with two excellent lenses at this price is an excellent bargain! Not only is the camera one of our favourites, with a great spec sheet and performance to match, but both lenses are the perfect pairing as well. And to be able to get a prime lens bundled in with the kit is, in our books, one of the best camera deals Amazon Australia has offered. Just add both the kit and the prime lens to your cart and the rest will be taken care of at checkout.
Offer ends August 10 and only available in Australia
If you're wondering what the 50mm prime will be good for, the simple answer is 'a lot'. You can use it for portraiture of course, but also architecture photography, street and travel. It's versatile and its minimum focusing distance of 40cm means you can take great close-ups as well.
So head to Amazon Australia and save a packet on a brand-new Nikon Z7 or Z6 two-lens bundle before you miss out.
Amazon Australia may ship to other regions. If you're looking to purchase this product from another country, please ensure you double-check shipping costs and availability, as well as compliance with local tax and import laws.
Not in Australia? Check below for the best deals we've found in your location.
Read more:
Nikon Z lens roadmap: full lens schedule for the Z7, Z6, Z5 and Z50
The best 50mm in 2020: which standard prime is best for you
Best Nikon camera in 2020
Best portrait lenses for Nikon users
Best Nikkor Z lenses for Nikon's Z series cameras