Nikon has slowly but steadily been fleshing out its Z-mount lens range for its Z-series mirrorless cameras, but three-and-a-half years since the launch of the first crop-sensor DX mirrorless, the Z 50, one glaring omission has been an ultra-wide zoom. Until now, that is, with the announcement of the Nikon Z DX 12-28mm f/3.5-5.6 PZ VR.
With a 18-42mm zoom range in full-frame terms, it's ideal for landscapes, interiors and any other shooting scenario where you need to squeeze more into the image frame. It's not quite as wide-angle as the Nikon AF-S DX 10-24mm f/3.5-4.5G ED for Nikon's DX DSLRs, with an 18mm rather then 15mm maximum angle of view, but it does stretch quite a bit further at the telephoto end, at 42mm rather than 36mm, approaching 'standard lens' focal length territory.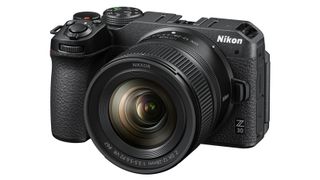 Mount: Nikon Z
Full frame: No
Image stabilization: Yes
Autofocus: Yes
Lens construction: 12 elements in 11 groups (inc 1 ED and 1 aspherical element)
Diaphragm blades: 7 (rouinded)
Minimum aperture: f/16-25
Minimum focusing distance: 0.19m
Maximum magnification ratio: 0.21x
Filter size: 67mm
Dimensions: 72x63.5mm
Weight: 205g / 7.3oz
The 'PZ' in the lens nomenclature stands for power zoom, which enables smooth zooming without even touching the lens. Best suited to video, it's ideal when shooting vlogs or using a gimbal, enabling you to zoom in or out using assignable buttons on the camera body. You can also use the Nikon ML-L7 Remote Control or SnapBridge app to control the zoom remotely, and set zoom speed from ultra-wide to maximum zoom between a smooth 36 seconds to just over half a second, ideal for fast reaction shots. There are 11 zoom speed settings to choose from, for precise control. And, of course, you can use the zoom ring the old-fashioned way to manually zoom in on your subjects.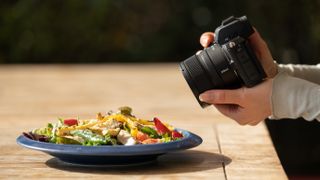 Weighing in at just 205g and with svelte 72x63.5mm dimensions, it's a lightweight and compact lens that's well suited to smaller DX bodies. With internal focusing, the lens barrel doesn't get longer or shorter when focusing or zooming, so its center of gravity remains stable.
The lens incorporates Nikon's Vibration Reduction system, which gives up to 4.5 stops of stabilization to ensure clear, blur-free shots – which is particularly welcome considering that Nikon's Z-series DX cameras don't come with in-body image stabilization (IBIS), while a minimum focus distance of just 0.19m enables front-to-back sharpness throughout the frame. The lens is constructed from 12 elements in 11 groups, which include one ED and one aspherical element.
The lens is will be available from May 2023 at a very reasonable launch price of $359.95 / £379 / AU$598.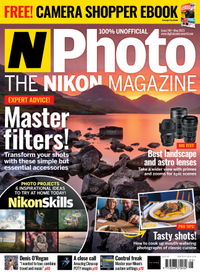 N-Photo: The Nikon Magazine is a monthly magazine that's written by Nikon enthusiasts for Nikon enthusiasts, you can be sure that all the content is 100% relevant to you! So for the best Nikon-focused news, reviews, projects and a whole lot more, subscribe to N-Photo today – with our unmissable sub deal!