With The Photography Show kicking off this coming Sunday 20th September, there's heaps of insightful talks online from our special guest speakers throughout the day – and portrait photographers in particular will find plenty of exciting content. Make sure you don't miss out by registering for free to the show using the link below.
• Register FREE for The Photography Show & The Video Show Virtual Festival
We're taking a look at just the portrait photographer highlights in this article, but you can find all of the other free talks and demos using the link below.
Discover the full list of free talks and demos here.
Jay McLaughlin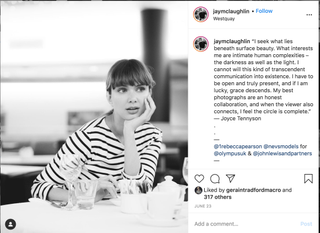 How to find locations for fashion and portrait photography
Sunday - 11.10-11.40 BST
Fashion photographer Jay McLaughlin is always scouting for great locations for his shoots. Join him to find out what makes for the ideal backdrop, tips on working with midday sun, information on where you can and can't shoot and dealing with approaches by security, and how to find light after dark.
Hannah Couzens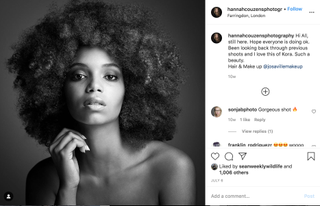 Multiple looks with just one light
Sunday - 13:05 - 13:35 BST
At times we can fall into the trap of thinking we need more equipment than we do. Whilst a vast amount of kit is a luxury, there is so much that we can do if we think a little more creatively. Some of Hannah's favourite portraits are shot with just one light so in this talk, Hannah will show you have you can make one light go a long way when it comes to your portraits.
Ben Bentley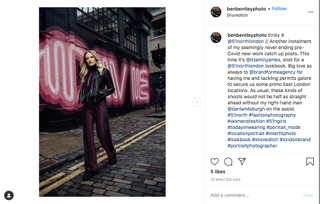 Creative location portraits using strobes and ambient light
Monday - 11:10-11.40 BST
Mixing strobes with ambient light on location is at the heart of Ben's Bentley's style of portrait work, whether that is backstage in the soggy fields of Glastonbury festival or in the blazing sun of the Mojave desert. Here he gives an insight into his on-location workflow and how he uses strobes to produce varying creative portrait set-ups in one location, maximising results when time with the subject is often very brief!
Gavin Hoey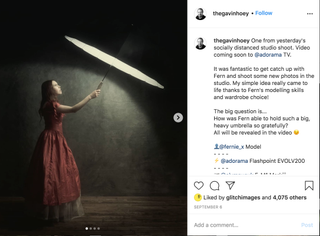 Portraits with atmosphere
Monday - 13.05-13.35 BST
Atmosphere in a portrait can come in many forms and during this talk, Gavin will illustrate this with behind the scenes photos from some of his favourite location portrait shoots. You'll discover exactly what he looks for at a location, how lighting can make or break a shoot and the importance that the model, make-up and styling will have on the final photos. At the end of the session Gavin will be on the Olympus stand for a live virtual Q&A session.
Jacob James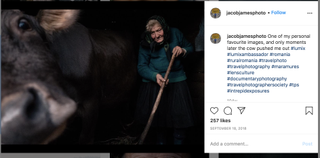 Faces and places: Better street portraiture on your travels
Monday - 15:25 - 15:55 BST
Go behind the scenes with travel photographer Jacob James to discover the techniques he uses to create more engaging travel photography. Covering composition, lighting, gear choices and more, he'll guide you on how to take better street portraiture on your travels. Stay tuned for Jacob's Q&A session after the talk.
Read more
Welcome to The Photography Show: Burst Mode!
How to use your camera as a webcam
Five talks every wildlife photographer should attend at The Photography Show