Reed Miller has lived in Idaho all his life and has probably spent more time photographing in Grand Teton and Yellowstone National Parks than anyone else. He has shot many memorable scenes of the surrounding landscapes and the spectacular wildlife and has a special eye for composition.
"I came across this scene with a lone aspen tree in full autumn color among the dark green pines in the Teton mountain range of Grand Teton National Park," Reed says. "In the right light – and it is always about the light – Cascade Canyon is magnificent. The aspen tree in the foreground stood out, creating a dramatic contrast to the sea of evergreens. I processed this image in color, as always, but I eventually decided to add depth to the mountains and canyon and converted the image to black and white using Nik Silver Efex," he adds.
"The black and white image was much better at showing the depth and detail of Cascade Canyon, but I just couldn't live without the standout lone colorful aspen tree. Having both color and black and white versions of the image, I decided to see if I could create a credible look by attempting a mixed black and white and color image. In Photoshop, I stacked both the color and black and white versions, created a mask and simply painted in the leaves on the aspen. Although I am typically circumspect in creating partial color images, this has become one of my all-time favorites."
Reed Miller, an Idaho native, feels fortunate to live in an awe-inspiring part of the world, adjacent to both Yellowstone National and Grand Teton National Parks. As he embarks on further travels, he continues to explore the numerous remarkable and unique locations on our planet. Although landscape photography is his primary passion, Miller's photographic interests extend to wildlife and any captivating subjects that pique his interest or catch his eye.
---
Tech details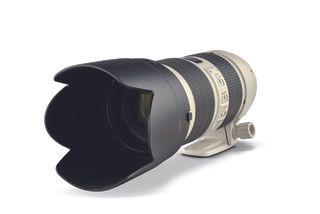 Camera: Canon EOS 5DS R
Lens: Canon EF70-200mm f/2.8L IS III USM
Aperture: f/18
Shutter speed: 1/160sec
ISO: 100
Focal length: 70mm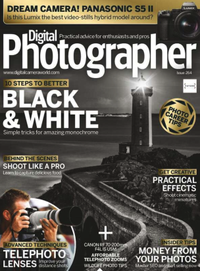 This article originally appeared in Digital Photographer, a monthly magazine, and the kitbag essential for pros, enthusiasts, and amateurs alike!
Inside, you'll find practical guides, shooting tips, and techniques from working photographers, plus all the latest industry news.