1: Focus
Influence the direction of the viewer's gaze by deliberately sharpening different elements. In this photo, strong colours are reflected in the model. To make the subject stand out visually, Sergey enhanced the sharpness of the subject's face and body, with contrasting blur on the hand and Ferris wheel in the background. Through this approach, lights turn into graphic elements that enhance the photography. Integrating the blur helps influence the overall effect of the photograph.
---
2: Background composition
"The lights of the amusement park made this frame interesting and turned it into a setup full of magic," he says. Through the clear delimitation of the background, the colors and lights are in stark contrast with the dark night. They are clearly visually highlighted and create a unique atmosphere.
---
3: Interaction
When shooting with a model, communication is key. Make sure to create a pleasant atmosphere when taking photos. Adjust your technical settings in advance and concentrate on working with the model. To capture this interaction with the person, it is advisable to think in image sequences. This allows the model to move freely, with motion sequences providing the opportunity to capture the perfect moment.
---
4: Color balance
To create a harmonic photograph, Sergey has applied a basic rule – choosing colors that are next to each other on the color wheel. This way, the composition of the photograph moves within a radius where similar shades interact with each other. Sergey chooses warm colors that are in line with the skin color of the model. There are many graphic and restless elements in the photograph, but the choice of colors adjusts the atmosphere.
---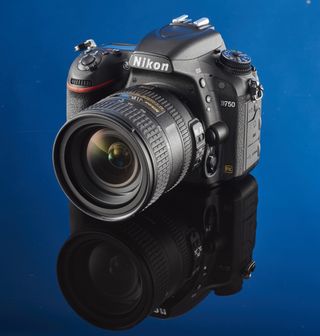 Tech details
Camera: Nikon D750
Lens: Sigma 35mm F1.4 DG HSM | Art
Aperture: f/1.4
Shutter speed: 1/160sec
ISO: 3200
Sergey Tsybulsky is a photographer from Belarus who is always on the hunt for his next spectacular shot. What started as a passion developed into a serious part of his professional career. He has now been photographing for 14 years, focusing on nature, architecture and people – and he especially appreciates interacting with inspiring characters.
---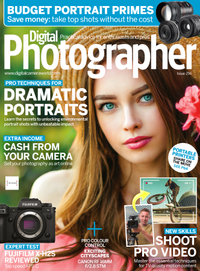 This article originally appeared in Digital Photographer, a monthly magazine, and the kitbag essential for pros, enthusiasts and amateurs alike!
Inside, you'll find practical guides, shooting tips and techniques from working photographers, plus all the latest industry news.