Summer is here! Which means that Jackery, a pioneer of the solar generator industry, and one of the world's top-selling solar generator brands, is now launching a new seasonal campaign.
The Jackery summer campaign This Summer. Enjoy The Solar Way! fully encourages outdoor photographers to get solar ready for their travel and landscape shoots, enjoying summer fun in the Solar Way with magnificent solar power options.
The campaign runs until the end of July and includes some amazing competitions to win a Solar Generator on Jackery's Official Social Media along with great deals for Amazon Prime Day 2022 on all Jackery's models!
What is a Jackery Solar Generator
Jackery Solar Generators refer to a solar solution combining portable power stations of Explorer Series with solar panels of SolarSaga Series. It converts solar energy captured by solar panels into electrical power, storing it in a portable power station for later use. It can then be used to charge a range of your electronic devices including phones, laptops, cameras, amongst many others.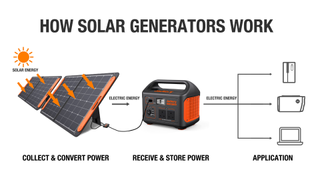 The advantages of a Jackery Solar Generator
Using solar energy, whether on a summer shooting trip or for an emergency power supply at home, is a brilliant ideal solution for an independent power source. Having a backup supply of power can help you to relax in the outdoors and remain independent, but it's also doing minimal harm to the environment.
Endless Power
As a sustainable energy source, solar energy is a power you can rely on for endless power on all your travels. The Jackery Solar Generator harnesses energy from the sun, efficiently converting it into electricity. It powers multiple devices simultaneously, allowing you to stay powered for days, off-grid, and relieving range anxiety when driving. All you need to do is unfold the solar panel, face it towards the sun and connect it with the portable power station.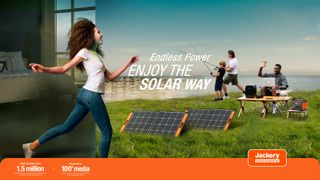 Cost-Friendly
One factor making solar energy beneficial compared to traditional energy sources is that it's free to use. As energy prices soar, fuel costs associated with buying a petrol generator will become more expensive, whereas a solar generator is a one-time purchase. You should receive a free, steady stream of solar energy with this investment, with solar charging being much kinder and friendlier to our planet.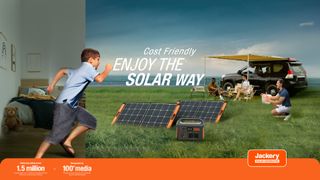 Prep better
Don't take any risks this summer. In any area, in any weather, summer weather can max out the grid. With Jackery's solar power solutions, you'll always be prepared. If you've been relying on conventional generators to cope with power outages, it's worth thinking about a new idea: solar energy is the better alternative to be used as an emergency energy source for your home.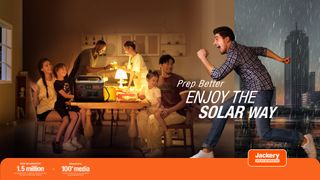 Jackery Solar Generators satisfy different power needs
About Jackery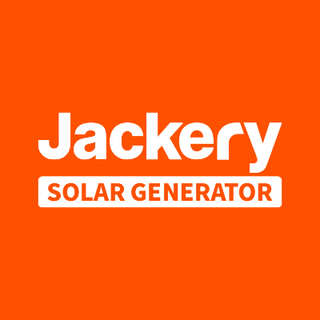 As a reliable provider since 2012, Jackery has been engaged in research, manufacture and sales of sustainable, green and user-friendly solar energy solutions for outdoor as well as home emergency usage. Jackery has already sold over 1.5 million units worldwide and is now recognized by over 100 authorized media and organizations worldwide.
Jackery's Official Website
The Solar Way with Jackery will unlock endless power, cost savings, and elite prep for all on-road and off-road adventures. Jackery's two featured products include the Jackery Solar Generator 1000 and Jackery Solar Generator 500.
The Jackery Solar Generator 1000 is a good choice if you are an outdoor enthusiast planning a 3-4 day or longer caravan or camping trip, or an outdoor photographer who loves experiencing the beauty of nature in remote areas. With 1,002 watts of capacity combined with two solar panels, the set-up allows you to be off-grid for days at a time, providing freedom enjoying the convenience that electronic technology brings when enjoying outdoor life.
The Jackery Solar Generator 500 has a smaller capacity and compact sizing, but is perfect for shorter summer trips. This 518 watt capacity Explorer 500 weighs only 13.3lb, but can keep your devices charged with up to 500W of power. It'll charge your mobile phone up to 53 times, whilst charging your camera battery a brilliant 25 times! Paired with a 100W solar panel, the Jackery Solar Generator 500 is light, powerful, and useful for a quick grab-and-go with reliable power.
Jackery is the must-have power source for summer trips, and there is the perfect solution for all of your outdoor adventures. For more information visit Jackery's Official Website.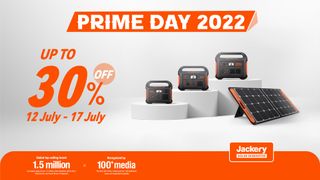 Get up to 30% off during Amazon Prime Day 2022
From July 12 to 13, you can enjoy the biggest discount on Jackery products with up to 30% off for only two days across Amazon Prime Day 2022.
There are also time-limited special offers from 12 to 13 July on Jackery's Official Website.
WIN a Jackery Solar Generator 1000
A beast with a value of £1,638/$1,099.00, the Jackery Solar Generator 1000 is the largest model in the UK and consists of the Explorer 1000 portable power station and 2 SolarSaga 100 solar panels – the perfect solution for professionals to use in outdoor photography scenarios.
To win this Jackery Solar Generator 1000, simply answer the question below before August 6th. If you can't access the entry form, please click here.