MWC 2019 is one of the biggest shows on planet when it comes to phones, and this year it will be one of particular interest to imaging enthusiasts as there will be myriad handsets launching, all wanting to top the best camera phone list.
UPDATE: Huawei has announced the Huawei Mate X - a foldable phone that also has a great deal of imaging smarts.
The show, held in Barcelona in Spain, has always been the place to see all the big phone launches. It's a little different this year, however. Samsung has decided to hold its own Unpacked event before the show takes place, which means that we will see the Samsung Galaxy S10 before MWC 2019 opens its doors.
That doesn't mean that there won't be plenty of other camera phones to get excited about, though.
What is MWC 2019? MWC stands for Mobile Word Congress. According to the official website, MWC is: "the largest mobile event in the world, bringing together the latest innovations and leading-edge technology from more than 2,400 leading companies, with a highly-rated conference programme assembling today's visionaries to explore the hottest topics influencing the industry."
When is MWC 2019? It takes place in Barcelona 25-28 February, with press briefings before this. Digital Camera World will be there reporting on all the latest camera news.
Here's our pick of the best MWC 2019 rumors so far.
We will be updating this article regularly throughout MWC 2019 so keep coming back.
Huawei Mate X
Well, this one was a surprise. The Huawei Mate X is a foldable phone that doesn't scrimp on the camera side of things. It offers up three Leica lenses (similar to the Mate 20 Pro but no confirmation on the exact specifics) and folds out into an 8-inch tablet. It's definitely the most impressive thing we have seen at MWC 2019 so far.
Read more: Huawei Mate X: first look
Nokia 9 PureView
As camera phones go, this one is a biggie. It's hard to believe that Nokia was offering 40+ MP camera on phones way back in 2013. That was the Nokia Lumia 1020, with a whopping 41MP sensor.
Skip six years and Nokia is set to do the same thing again, with the Nokia 9 PureView. The handset is said to offer five cameras and will somehow combine these specs to create images that are packed with megapixels. The five lenses on the back, in the leaks we have seen, do look weird – but this is one of the more interesting phones we will see at the show this year.
Sony Xperia XZ4
The Sony Xperia XZ4 may not be the most exciting camera phone rumored but it should be a handset that packs some big imaging specs. The renders that have leaked so far (via OnLeaks) suggest a phone that has a triple lens system on its rear and it looks to take advantage of something called a CinemaWide display.
This may mean that Sony's focus is more on multimedia than camera tech but other leaks seemingly confirm the following lens array: a huge 52MP main lens (with an f/1.6 maximum aperture), a 16MP telephoto lens (f/2.6) plus a 0.3MP f/1.4 time-of-flight camera (ToF) listed for bokeh and the like.
LG G8 ThinQ
The LG G8 ThinQ is shaping up to be a dark horse in the camera phone market. The phone has had various leaks but it's through official confirmation from LG itself that we have been getting the most interesting information. For a start, LG has confirmed that the phone will have leading edge Time-of-Flight (ToF) technology inside. This means that the phone could be at the forefront of a VR and AR revolution. This isn't new tech - it's been in the iPhone and is trickling into other handsets, but LG is boasting the G8 ThinQ will have some of the best depth mapping we've seen on a phone yet.
Xiaomi Mi 9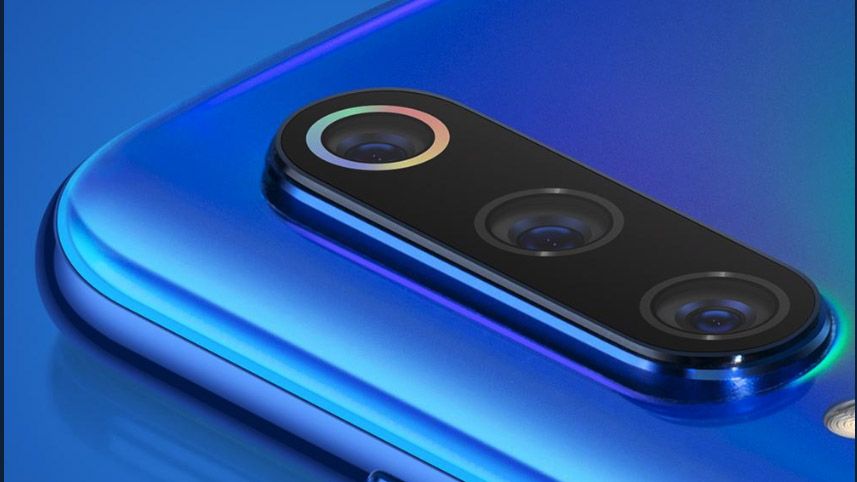 Set to launch at MWC 2019, the Xiaomi Mi 9 was outed by none other than the president of Xiaomi Wang Xiang late last year. The phone will boast a 48-megapixel main camera, but will also offer ultra-wide and telephoto cameras too. Use of a Snapdragon 855 chipset also promises great things for stills and video shooters too. And then there is a 16-megapixel selfie cam, plus fingerprint recognition. We are waiting for full details – but this is one phone is already shaping up to be something of a show stopper.
UPDATE: The Xiaomi Mi 9 has officially launched at MWC 2019. There were no surprises with the phone - the specs are as we already know, which includes that massive 48MP camera. Xiaomi also announced a 5G version of its Mi Mix 3.
Oppo F11 Pro
Another phone from a Chinese manufacturer that's set to scare the likes of Samsung in the phone market. This is because it is packing a huge amount of technology into its handsets. It's looking likely to have a bezel-free screen and be ultra thin.
When it comes to cameras, rumors are that it will come with a 48MP camera and night sight that is set to rival the Pixel 3. Oppo is going big on camera tech, announcing recently a new 10x optical zoom innovation.
UPDATE: Unfortunately, Oppo didn't reveal this phone at its event but it did reveal that it's frankly crazy 10x optical zoom technology will be coming to a phone in the spring. What phone we hear you cry? We don't know yet but we are very excited to find out.
New microSD Express format announced
If you thought UHS II microSD cards were hot property, the SD Association has redefined what we can expect from miniature flash memory cards with the announcement of the new microSD Express card format.

microSD express promises lightning read speeds of up to 985MB/s. Expect microSD Express cards to be available in SDHC, SDXC and the newest SDUC (Ultra Capacity) flavours, with the latter offering a mind-boggling theoretical storage limit of 128 terabytes.
Read more about microSD Express
SanDisk Extreme 1TB microSDXC
The more your phone can do, the more memory you need to store all those apps, high-res images and 4K videos. Sandisk are pushing the capabilities of its microSD cards with the introduction of a 1TB (yes, one terabyte) chip. It claims to be the fastest microSD card out there with read speeds of up to 160MBs.
Read more about Sandisk Extreme 1TB microSDXC
Other MWC 2019 rumors
UPDATE: The Samsung Galaxy S10 has officially launched, alongside a whole host of other Galaxy S10 handsets. You can read all about it in our Hands on: Samsung Galaxy S10 camera review.

Huawei and Honor will be at the show but we aren't expecting much camera phone news here. Huawei is likely to show off a folding phone, though we are much more excited about the upcoming Huawei P30 Pro.

Expect a boatload of 5G phones to be announced as well. But how this technology will be beneficial for camera enthusiasts remains to be seen. Qualcomm did recently hint that we can expect real-time Photoshop-like editing when the tech does eventually land.
Buyers' guides
• The best camera phone in 2019
• The best add-on lenses for iPhone and Android phones in 2019
• The best gimbals for your camera phone
• The best phone cases for 2019