French-born Larry Niehues is a commercial photographer who shoots on both film and digital for a variety of brands. His services also include directing advertising campaigns, creative brand strategy and casting.
Located in the Deep South of the United States, the state of Mississippi, also known as the 'Magnolia State', is rich in history, not least for being the birthplace of the Delta blues.
During the American Civil War, black soldiers reinvented former slavery songs and created the precursor of what we now know as 'the blues'. This new music was inspired by a combination of musical cultures, where African-American elements were mixed with the instruments and scales of the country music of the time. This eclectic mix of cultures eventually led to the blues, a music genre that has inspired artists and movements all over the world.
But Mississippi isn't just famous for the blues – it also has a long history of social justice movements and was the centre of the civil rights movement in the South. Fascinated by the Mississippi Delta region, French photographer Larry Niehues set himself the task of documenting this culture in all its facets.
The book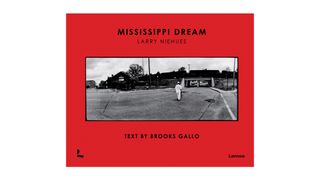 Mississippi Dream by Larry Niehues and Brooks Gallo features 90 black and white images over 192 pages and is published by Lannoo Publishers, priced £55/$70.
Though Niehues grew up in a small town in the south of France, his interest in US culture led him to publish his first book in 2019, Nothing Has Changed – Portraits of the US. As a follow-up, Niehues embarked on a journey with writer Brooks Gallo to produce Mississippi Dream (published by Lannoo Publishers), which captures life in the US state from a contemporary perspective.
His photographs include snippets of everyday life in the state – performances from blues legends at iconic clubs and juke joints but also Baptist traditions. These shots were taken during the Covid-19 pandemic in 2020 and 2021, offering nostalgic and surreal images in Niehues's unmistakable style.
Interview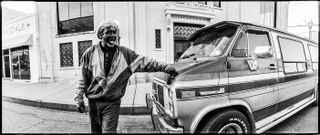 Hey Larry, what inspired you to create your second book, Mississippi Dream?
When I was working on my first book project, Nothing Has Changed, I travelled to all 50 US states. Mississippi really caught my attention for its people and culture. The Delta region has a particularly nostalgic landscape, so I wanted to spend some more time there.
What significance does the music still have in the area today?
Wherever you go, the blues is there! Even when you can't hear it, there are signs painted in the street that remind you that Mississippi was the birthplace of this musical genre. One time, I drove from Memphis late at night to Clarksdale in Mississippi. As I arrived, I could hear the blues playing from a tiny bar, which was echoing across the whole downtown area of Clarksdale. It was magical!
In the book, Brooks Gallo mentions a few dangerous situations where you had a gun pointed at you. Can you explain what happened there?
One time, we were near Como in Mississippi, looking to photograph some landscape pictures. We were driving along a dirt road in our brand-new rental car when we realised it was a dead end. As we made our way back, two men were outside their house pointing and shooting guns at our car. We were clearly not welcome there. It was a scary situation.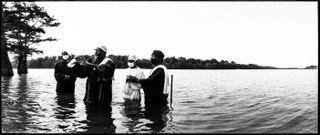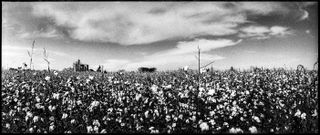 What is in your camera equipment?
For this project, all the photographs were taken with a Widelux F8 and a Lomography Horizon 202. Both of them are panoramic 35mm film cameras.
I enjoy photographing on film! I love the process and the results are much better. It suits my photography style.
How do you digitize your photographs?
I usually scan them on my own at home but for Mississippi Dream, I used a company based in Los Angeles called CA Digital Fusion. They have a great reputation for doing panoramic images and did a terrific job.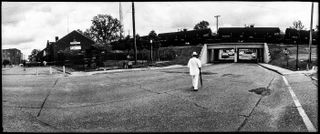 Why did you choose this striking image format?
I chose the panoramic format for its cinematic feel. As I mentioned before, the landscapes in Mississippi are special and I wanted to show as much as possible in just one capture.
How important are the captions?
It was a way to inform the readers of additional information about the image without telling too much - I really want them to make their own story or idea about the photographs featured in the book.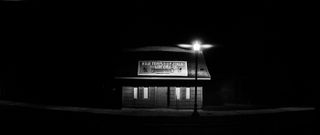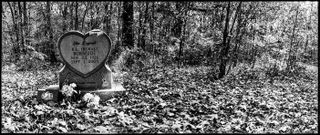 What is the message you want people to take from the book?
We called the book Mississippi Dream because we met the most passionate, proud, humble and welcoming people down there. We made the book to pay our respects to the Mississippians, not least as the state is often tarnished by the ugly stories from its past.
---