It's been 26 years since legendary British landscape photographer Charlie Waite co-founded the photographic tour company Light & Land.
During that time, Charlie's intrepid travels have taken him to all four corners of the world, discovering photogenic locations and leading photography expeditions and tours.
His artful eye has captured a poetic spirit of place with a graceful, graphic sense of form.
In addition to Light & Land, Charlie also runs the Take A View Landscape Photographer of the Year competition, now in its 13th year. His most recent book Behind the Photograph is just about to be published, and you can get a discounted copy of it below.
To fuel ideas for your future travels, and to help inspire your landscape pictures, we gave Charlie the tough task to come up with his personal pick of the 25 top locations for landscape photography.
• 16 essential landscape photography tips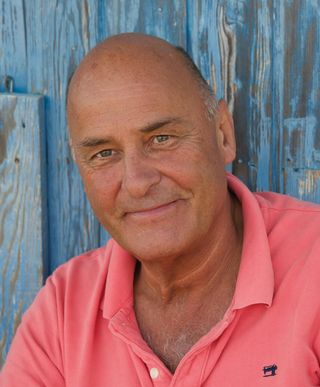 "Choosing 25 landscape locations was a challenge," admits Charlie.
"That's why I have suggested places where I feel I've come away a better human being, more enriched by having been blessed by the experience of that part of the world.
"The process of discovery is so illuminating and uplifting, and I'm so grateful to have experienced such amazing beauty."
So read on and take delight in Charlie's stunning images and find out why he fell in love with that part of the world.
Some are close to Charlie's UK home and reveal the nation's lovely topography, while others have an exotic allure that are sure to give you itchy feet.

1. Provence, France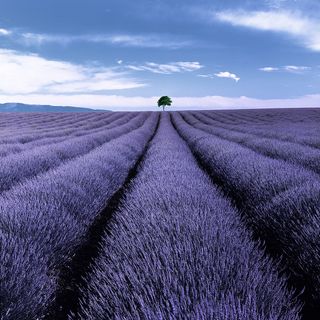 Someone only has to mention the region of Provence and your mind immediately summons up images of vast swathes of lavender.
If you are fortunate enough to come across a farmer who likes to go Technicolor, there is a fair chance of finding a field of lavender adjacent to a field of what I call the 'comic crop' – sunflowers.
If lavender is your bag, timing is everything in Provence. It can be hot in this marvellous region, but there will always be some fine stone barns in which to find some shade, or the legendary Senanque Abbey for a pause.
Down near the Camargue, made so famous with driven rampaging horses, there are gentle stretches of reed-flanked canals that may have some appeal, and of course there is always more lavender.

2. Jordan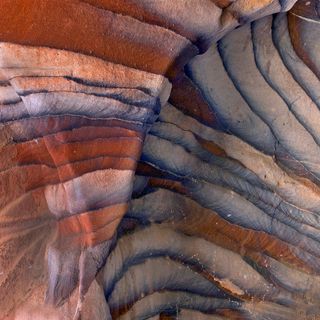 Petra and Wadi Rum have to be the two star attractions in this astonishing country. Ochre is the dominant colour in Petra. The colour of this particular rock, which is sometimes tinged with blue, demanded an abstract approach.
After roughly 850 steps up toward Al-Deir, nothing can prepare you for the all-time show-stopper of the great Monastery at the top.
The treasury and numerous other Petra locations beckon the photographer but the climb to see and photograph Al-Deir is mandatory.
If you have seen the film Lawrence of Arabia, Wadi Rum, 36 miles from Aqaba, should be next on your list. Camp there and be up for dawn – and imagine Peter O'Toole, David Lean and the entire film crew there in 1962.

3. Tripoli, Libya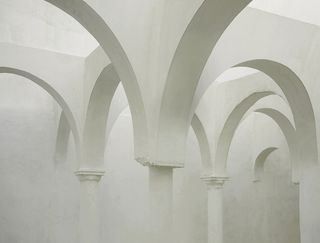 I do hope that one day Libya will be opened up again for people to see it as it was.
I have found that many archeological sites are difficult to make strong images of, but Libya had striking archeological gems, along with wonderful desert landscapes.
I was shocked by the way in which some valuable statues, no doubt of considerable value, seemed to have been left outside, with little concern over their archeological significance. I can't wait to return.

4. Tuscany, Italy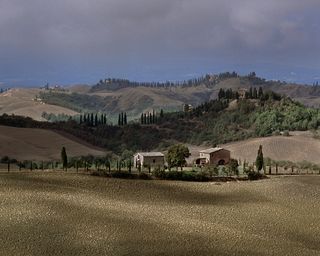 Describing Tuscany is not an easy task. There are numerous gifted opportunities that are blatantly 'photogenic'.
I have never truly known what that word means – but if a landscape could have a beautiful face, then Tuscany is photogenic.
Try to get off the main roads and investigate the 'strada bianca' ('white roads') in the Tuscan interior.
Think about visiting in mid-winter for a sense of Tuscan solitude and dark light absorbing cypress trees, wonderfully pronounced against the distant hills.

5. Glencoe, Scotland

Glencoe is the landscape photographer's rite of passage. I know of few who have not been there.
The great Buachaille Etive Mòr is one of the big draws, along with Black Rock Cottage, which is irresistible for many, including me.
It is all too easy to suggest that a location has become clichéd; but for the photographer, it may be their first discovery of a place and they will feel a sense of ownership despite many others having been there.
Glencoe will never ever look the same twice; whether you like to photograph from high looking down or the other way around, Glencoe counts among the best of wild and remote locations.

6. Kerala, India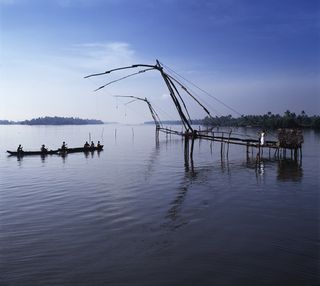 This state in the south of India is a backwater waterworld that some even call "the Venice of India".
Canals, canals and yet more canals, with the possibility of wonderful cameo scenes of orange and purple saris set against dark green vegetation, is many photographers' idea of colour wheel heaven.
One of the greatest photography opportunities when you visit Kerala can be found by taking a house boat, which can be exceptionally luxurious.
Make sure to be up for dawn as it chugs along, with exotic water birds flying alongside, and perhaps you might spot a giant kingfisher sitting on an overhead wire.

7. Vermont, USA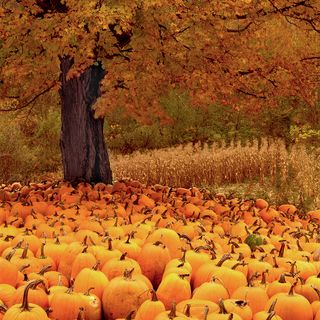 Don't go to Vermont if you have an aversion to pumpkins: in autumn, the entire state seems to be drenched in these wonderful bulbous vegetables.
But the best of Vermont is to be found through exploring the back roads. Look for lakes in their stillness, reflecting reeds and grasses.
There are some delightful white clapboard churches, often with more pumpkins strategically placed on their steps.
Base yourself in Montpelier and enjoy nipping across to Maine for some good lighthouses in evening mist.

8. Yosemite, USA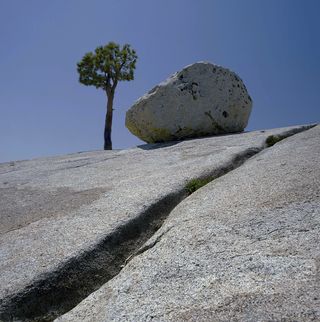 I would be surprised to hear of any photographer or traveller who entered the great Yosemite National Park without mouthing the name of the great Ansel Adams – or indeed John Muir.
Few landscape photographers would dispute that Adams was a great technician and artist in one.
There cannot be a single landscape photographer who has not tried to emulate his image 'Clearing Winter Storm' in Yosemite Valley.
If you are feeling flush, treat yourself to the Majestic Yosemite Hotel, more famously known as the Ahwahnee Hotel.

9. Western Isles, Scotland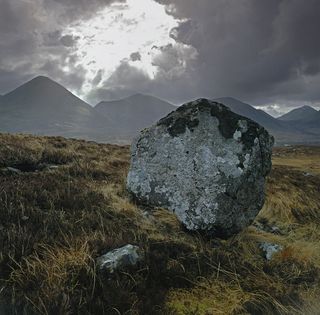 If any landscape photographer had unlimited time to devote to their craft, then the Western Isles would feed them for quite possibly two months on the trot – a dream of an excursion that many a photographer would perhaps wish to become a reality.
There is a variety here that would suit any eye, with Skye for many years ruling the roost as star of the show.
But try as many of the islands as possible; if time is short, certainly don't forget Harris and Lewis.

10. The Palouse, Washington, USA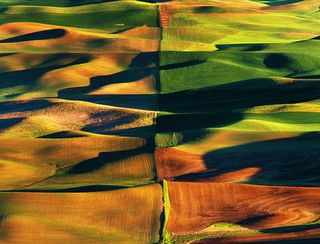 Thirty five years ago, I had never heard of the Palouse and had barely been to the USA. Now I would rate the Palouse as one of the most distinctive areas for landscape photography I have known.
In late April through May, the variety of cereal crops is extraordinary; but they have to be seen from the now-famous Steptoe Butte, a strange volcano-shaped hill in the midst of this remarkable landscape.
From the summit, there is truly a 360-degree view. You have to be here for dawn: even one hour later, the landscape patterns are no longer so evident and, as with any vast landscape scenery, it becomes flat and lifeless.
But if you can be there for dawn and dusk, you will come home with rich landscape photography pickings.

11. Morocco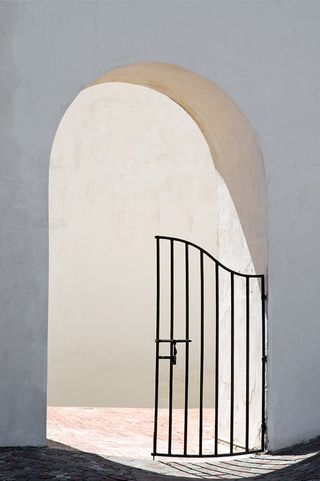 So much of my photography comes from being inquisitive and investigating. I am sure the same is true of many of my distinguished colleagues.
The alluring markets of Marrakesh and many stretches of the Moroccan coast have a well-earned reputation, but I had never been to Safi.
Photography can offer great surprises that can supply the photographer with a rush that will keep you going all day and beyond.
I had no plans to find a gate with all the geometrical elements that I care for so much. Yet another moment of good fortune.
For landscape and delightful people, two weeks in Morocco will not disappoint. Any time of the year will bear photographic fruit.

12. The Lot, France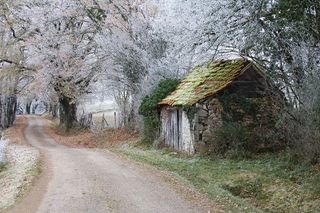 I still think that France could be one of the least-discovered countries in continental Europe. I have been to this magnificently varied country many times, and I always discover new locations.
The Lot, however, is well-known for its great escarpments and its three mighty rivers: the Lot, the Celé and the Dordogne.
The department of the Lot is one of my all-time favourite departments, not only for its landscape but for its precious villages and lonely sheds. There's nothing like a good shed.
My favourite village in the Lot has to be Curemonte , just on the border of the Lot and Correze departments. It is a classic French nugget of a village, truly nestled into the surrounding landscape.

13. Namibia

There is a feeling here that nothing has ever happened, that nothing is happening and that nothing will ever happen.
I don't think I've been to any country where I've been so aware of the dawn of time. I feel that I'm absolutely at the beginning of the creation of the world.
Distance in this amazing landscape is impossible to gauge. I never thought I would appreciate somewhere quite so desolate, but I feel quite at home here.

14. Cadair Idris, Wales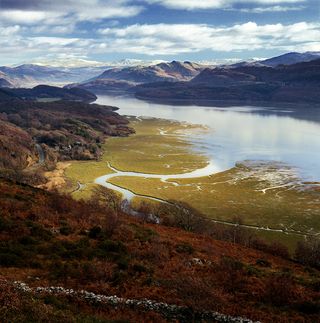 One of my first photographic missions was to photograph along the central section of the Cambrian Way.
Discovering Barmouth and the Cadair Idris mountain was a wonderful surprise.
I strongly recommend a journey to this glorious area – and when you are finished, head down and base yourself in St Davids to discover the stunning Pembrokeshire coastline.
For the geologist in you, this remarkable coastline will not disappoint.

15. The Somme, France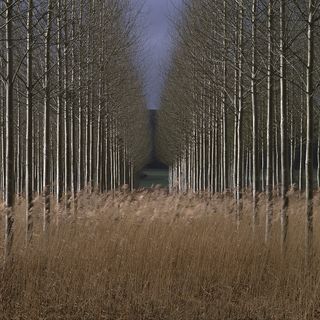 I always knew that one day I would have to visit the Somme; I was just unsure when.
Reading the novel Birdsong by Sebastian Faulks provided me with the signal to go. I should have known that it is predominantly flat, of course, but after becoming accustomed to the terrain, I drew close to this very poignant area.
There was a special day when I found some trees with waving reeds amongst them; I spent a good few hours there, waiting.
Despite contemplations of the horrors of the history of the place, I was loathe to leave, but finally did with a heavy heart.

16. Damme, Belgium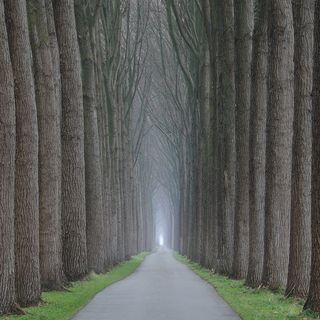 If, as I do, you find walking down any Cathedral nave a hugely enjoyable experience, head to Damme – a mere few kilometres north-east of gorgeous Bruges – for some of the best tree-lined avenues you'll find anywhere.
Sometimes there may be a little mist, which adds a hint of mystery.
Don't neglect Bruges, though, as there is a good three to four days photography to be had here.
A true Belgian gem, and with all those shops selling chocolate.

17. Cornwall, England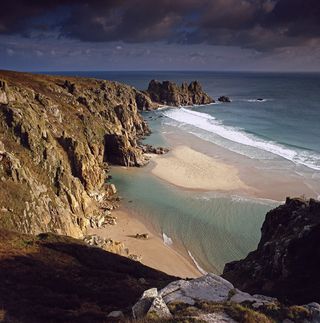 For as long as I can remember, the Cornish coastline has been split in terms of popularity between north and south.
I am passionate about both sides, so never get drawn in to any dispute.
The Camel Estuary never lets me down – but then, nor does the wonderful coast just east of St Michael's Mount.
My recollection is that the south Cornish coast offers more thrift in spring than the north, but I am ready to be corrected.
Either way, walk the Cornish bits of the South West Peninsular Path to hedge your bets, and enjoy both the coasts and inland gems of this wonderful county.

18. The Lake District, England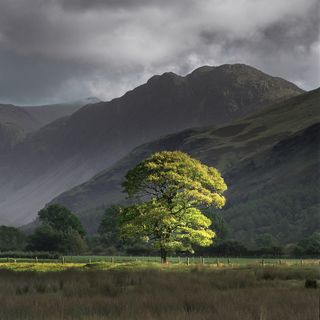 What can I say about the Lake District? Perhaps "beautiful" would suffice.
15.8 million people come to see it every year, and a mere 41,000 live within the Lake District National Park. It is without doubt the most popular scenic region in the UK.
I am gratified by the fact that walkers, travellers and landscape photographers come to the Lake District because of its beauty; why else would they?
All lovers of the Lakes have their special places that they will have good and very personal reasons for loving.
I remain undecided: this is such a breathtakingly beautiful moving feast that it is hard to commit to any one location, so loving it all will have to do.

19. Dorset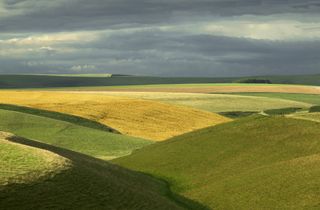 It would be unlikely that I did not praise Dorset in this list: I live in this wonderful county.
While it's best-known for its beautiful coastline, it is the top triangle where Dorset bumps into Somerset and Wiltshire that I care for so much.
Cranborne Chase and the West Wiltshire Downs offer a wonderful, sparsely populated landscape.
In this Area of Outstanding Natural Beauty, there are great scoops of landscape from Iron Age times. The old drovers' road to the cathedral city of Salisbury is easily achievable in a day with a camera and tripod.
I would be surprised if this superb landscape did not yield up many opportunities.

20. Yunnan Province, China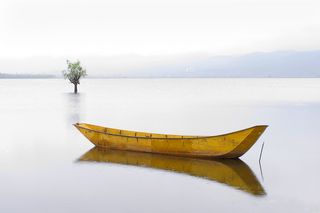 My first Light & Land photography tour to China brought with it a pledge that if I really wanted to learn about this extraordinary country, it would take at least five more trips to do so – and even then, I would barely scratch the surface.
That trip was memorable for all of us, as none of us had been before.
We spent much time in a state of complete amazement, such was the almost-zero prior knowledge of the country beforehand.
The diversity of the landscape, from deserts in the west to the cloud-high rice terraces of Yunnan Province, left us all open-mouthed.
The photography was as good as it gets.

21. Bolivia

Lake Titicaca within the Andes range between Peru and Bolivia is an amazing 3,800 metres high and is almost a mythical-sounding lake.
Thankfully, it is real. The colour is truly azure and was impossible to accept: I had never seen a colour quite like this before.
Understandably it can rain heavily here, but to be looking across this majestic lake an hour after a clearing storm and with the Andes beyond is hard to beat.

22. The Dolomites, Italy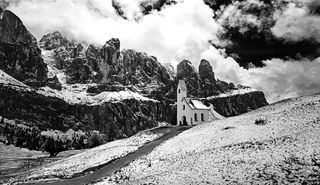 "Jagged" would be a good word to describe the Dolomites in north-eastern Italy. As with so many Alpine areas, the flowers in June and early July can be outrageously abundant.
The great Marmolada mountain, along with white churches, is classic Dolomite scenery. Sports and activities are a big part of the culture here.
I well remember a Winter Olympics held in Cortina which contributed hugely to the Dolomites becoming popular as a ski resort.
But these spiky mountains should be just as well known for their valleys of flowers beneath. The landscape photographer could enjoy a very happy flower and mountain week here.
A quick flight to Venice in Italy or Innsbruck in Austria, followed by two hours' travel by car, brings you into the midst of Alpine landscape at its best.

23. Andalucia, Spain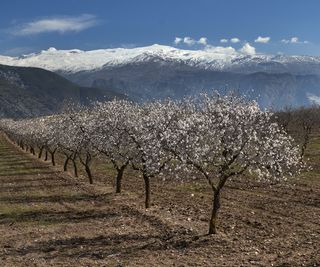 I have had a love affair with Andalucia for very many years.
It is not just the heavenly almond blossom that is so close to my heart: more recently, I have found the coast to be very rewarding.
This wonderful region is known for Granada with the breathtaking Alhambra, Cadiz, and other smaller towns.
The numerous white towns scattered around the landscape have fascinating and challenging internal reflective characteristics, as each lit surface 'fills in' its neighbour.
There must be over a hundred of these pure white patches throughout this region, and each will have its own distinctive character.

24. Venice, Italy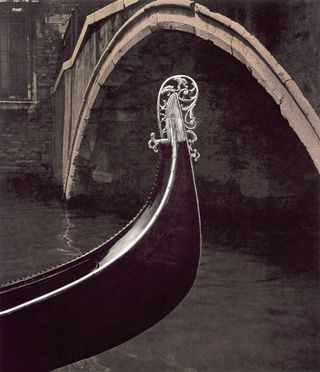 The fantasy city. It is hard to believe that Venice exists and that it is not a city of your imagination.
I have found Venice one of the hardest cities to photograph.
At first there seems to be so much choice, but it seems to me that the key lies in defining your objective, staking out your position and lying in wait.

25. Yorkshire, England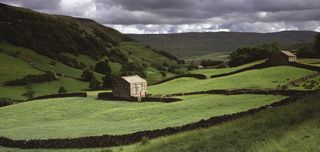 It was not until I had the privilege of working with the writer Adam Nicolson on The National Trust Book of Long Walks that I discovered how remarkably striking the UK landscape is capable of being.
Shameful though it is to admit, my first experience of Yorkshire was not until 1982.
In those days there were more ruined barns than there were restored ones, but their role for the observant photographer is to visually punctuate the landscape, in the same way that the they do in the Lake District.
There is a difference, however: in Yorkshire the barns fit so snugly into geometric Xs, Ys and Zs, often with the resulting patterns spreading across flat fields.
I am sure lovers of drone photography would enjoy Yorkshire as much as any ground-based landscape photographers.
With its patchwork of picturesque working fields, Gunnerside near Richmond is a wonderful location at any time of the day.

Get 17% off Charlie Waite's new book, with Digital Camera World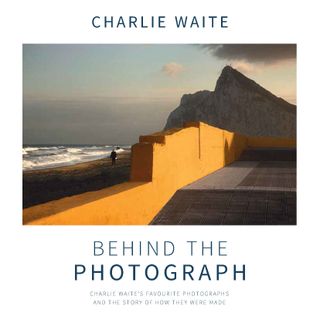 Behind the Photograph is Charlie Waite's latest book and features 62 of his favorite landscape photographs over 134 pages. Retail price: £35/$43.
Elegant prose accompanying every image provides context and location information, including camera setup and exposure settings – making Behind the Photograph an ideal gift for all practitioners or fans of landscape photography.
Digital Camera World readers can buy Behind the Photograph for a special discounted price of £29/$36 – just add 'DCM221' before checking out.
Offer ends on 31 December 2019.

Read more
• Locations for photographers:
the best places for photography around the world
• 12 incredible US national parks for landscape photographers
• 10 ultimate locations for wildlife photographers
• How to take the perfect landscape shot
• How to improve your landscape compositions
• Use a polarizing filter to get stunning skies in your landscape photography