When it comes to landscapes, the US goes for extra large. From the Grand Canyon and other must-see high desert, red rock parks on the southwest's Colorado Plateau to Wyoming's Yellowstone, and the Great Smoky Mountains National Park of Tennessee and North Carolina, incredible photographic opportunities abound
Here's a small selection of some of the USA's best locations for photographers with the most dramatic scenery much loved by photographers.
1. Grand Canyon National Park, Arizona
Cliché or classic? If you've only seen this giant tear in the Earth's surface on postcards, it's tempting to view it merely as one for tourists trying to tick things off. Pack away your preconceptions and get yourself to the South Rim's Yavapai Point for spectacular panoramic views, and to Mather Point to see the Vishnu Temple rock formation, before spending time at the other viewpoints on Desert View Drive.
Also don't miss the nearby Horseshoe Bend in Page. Official website
• Directory of holidays and workshops
2. Crater Lake National Park, Oregon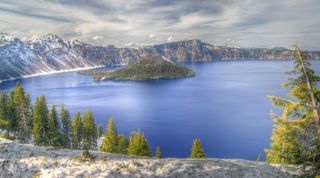 This result of a tall volcanic peak collapsing 7,700 years ago to create a vast lake offers the landscape photographer some of the bluest water it's possible to see. The Rim Road goes around the entire caldera, and boasts vista after vista galore from its multiple viewpoints. In the west is Wizard Island, which helps create an interesting composition, as do clouds reflecting from the water, though it's not always calm enough for reflections. Surrounded by the Cascade Mountain Range, it's a four-hour drive from the city of Portland, Oregon. Official website
3. Arches National Park, Utah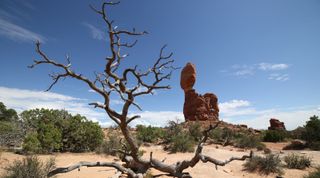 Don't mind hiking with your camera equipment? There are few better playgrounds for the adventurous photographer than Arches National Park in eastern Utah, where over 2,000 natural sandstone arches vie for your attention. The huge Delicate Arch in the east requires a short hike and is probably the area's most famous attraction, but be sure to head to Devils Garden in the north to photograph the incredibly long and slim Landscape Arch. The more remote Private Arch, Double O Arch and the Dark Angel monolith require a bit of a hike, unlike the bizarre Balanced Rock on the park's main road; it's not an arch, but it's incredible in the changing light. Official website
Read more: Cheat sheet - How to take the perfect landscape shot
4. Yellowstone National Park, Wyoming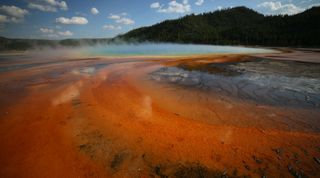 The volcanic hotspot of Yellowstone has canyons, rivers, forests and hot springs galore. If you want to photograph top tourist site the Old Faithful geyser, get there very early in the day to avoid the massive crowds. The Grand Canyon of the Yellowstone is a spectacular location for photographers, and can easily take up half a day, but again, get there early. However, the real gem is the Grand Prismatic Spring, but be careful as Google Maps will direct you to an area where you can walk up to it. That makes a great shot, but find the turn about a mile to the south and you can walk to a platform from where you can also photograph it from above. Official website
5. Bryce Canyon National Park, Utah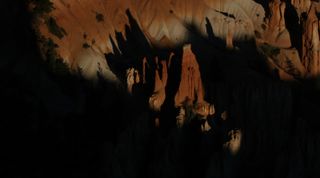 This one's all about the hoodoos, finger-like rock formations that are at their most magical at dawn and dusk. The incredible reds and deep shadows created in the golden hour mean they're best photographed from the aptly named Sunrise Point at the northern edge of the fabulous Bryce Amphitheater. It's also a great place for sunset, as are Sunset, Inspiration and Bryce Points. Official website
Read more: Why landscape photography should always start with a map, a watch and a compass
6. Zion National Park, Utah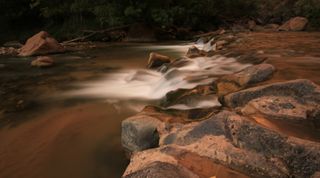 The steep and often overhanging red sandstone cliffs enclose some of the most iconic natural photographic subjects anywhere in the US. Though the Watchman is the most photographed peak in Zion, you'll find a flurry of photographers hanging around the Zion Human History Museum before sunrise to capture first light hitting the Towers of the Virgin. Another must-see sight is the sunset view towards the Watchman down the Virgin River from a bridge near the Canyon Junction shuttle stop. Also don't miss the white water on the North Fork of the Virgin River, and The Narrows, a walk up an increasingly narrow slot canyon. Official website
7. Grand Tetons National Park, Wyoming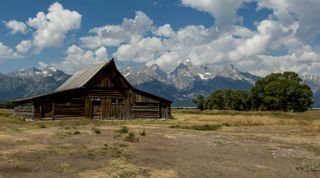 Right below Yellowstone, the Grand Tetons National Park is just as impressive than its more famous neighbour if you're after gorgeous landscapes. That's mostly thanks to the centrepiece: the jagged Teton Range of the Rocky Mountains, which forms a majestic backdrop at iconic photography stop-offs at Jenny Lake, Schwabacher's Landing, Mormon Row, and the Snake River Overlook. Black and grizzly bears, moose and bison can all be spotted here. Many a landscape photographer's career has been made here. Official website
Read more: How to shoot stunning landscapes by the light of the moon
8. The Wave, Paria Canyon, Arizona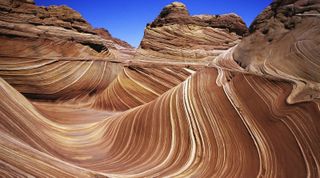 All the best photographic expeditions take careful planning and incredible luck, and both of those apply in spades to The Wave. Visiting this ecologically sensitive sandstone rock formation on the slopes of the Coyote Buttes in the Paria Canyon-Vermilion Cliffs Wilderness is by permit-only, and since only 20 are issued each day, it's something of a lottery. Literally. You can apply at the Bureau of Land Management four months in advance of the month you want to visit, but you can't be more specific than that. Official website
9. Canyonlands National Park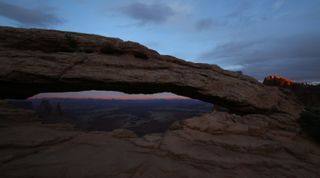 A short drive from Arches National Park is an entirely different landscape. Bring a long lens and a wide-angle lens to Canyonlands' Island In The Sky area, and specifically to Grand View Point Overlook for expansive views over an extraordinary sculpted landscape far below, with The Needles in the distance. However, despite those stunning vistas, it's just as famous for its incredible Mesa Arch perched on the side of a vast landscape beneath. Right beside Canyonlands is the lesser known Dead Horse Point State Park, whose main observation point's aerial view of a turn in the Green River is just as jaw-dropping. Official website
Read more: How to improve your landscape compositions
10. Great Smoky Mountains National Park, Tennessee & North Carolina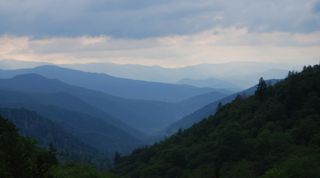 It's the most visited national park in the US for a reason, and though it's a playground for hikers, you can get to some excellent locations without walking too far. A great vantage point is Clingman's Dome, the park's highest point at 2,025m and the tallest mountain in along the 3,499km Appalachian Trail. It also boasts a circular concrete observation deck built in 1959, which gives a 180-degree panoramic view. Official website
11. John Day Fossil Beds National Monument – Painted Hills, Oregon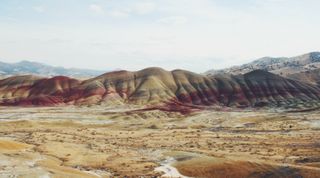 The reason to venture out into remote Oregon is for one section of John Day Fossil Beds, the magnificent red, yellow and black Painted Hills. With beautiful shapes and patterns, its delicate colours change in hue in the soft light of the golden hour, and become more dramatic after rain. These 35 million year-old rocks are in a relatively small area covered in short trails, but they're not easy to get to. The area is accessed on a road nine miles north-west of Mitchell off Highway 26. Official website
Read more: How to photograph during the golden hour
12. Monument Valley Navajo Tribal Park, Arizona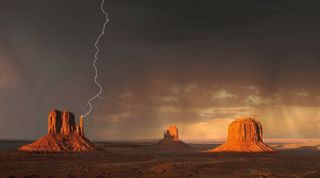 You've seen it on TV and in countless images, but now it's time to photograph the famous 'mittens' for yourself at Monument Valley Navajo Tribal Park in the Navajo Nation Reservation. There are dozens of guided tours to see the massive sandstone buttes, a fine two-hour hike on Wildcat Trail, and plenty of rock art to see. Situated on the Colorado Plateau, it's close to Four Corners if you want to visit Utah, Arizona, Colorado and New Mexico in one place. Official website
Read more:
• The 11 best landscape locations for photographers in the UK
• The best camera backpacks