Canon has now just launched its full-frame EOS R mirrorless camera. But in all the announcements, Canon have made it clear that this is just the beginning of a new system.
So what EOS R system camera would we like to see next? We'd love to see the EOS Rx – a high-speed mirrorless equivalent of the Canon EOS-1D X Mark II DSLR.
This camera does not exist… yet. But the speculation and specifications we are going to share with you are not based on guesswork. They are based on an in-depth knowledge of Canon's camera technologies, its approach to the camera market and the evidence of past camera launches.
The EOS Rx might never happen, but we think it will, or at least a camera very much like it. It will be aimed at the professional sports/press photography market and this is how we think it might look.
Canon EOS Rx sensor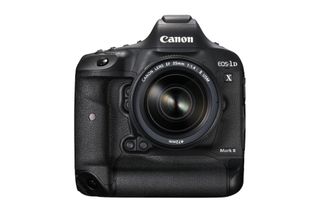 We predict a 20.2-megapixel CMOS sensor designed for high-speed readout, high dynamic range and low noise rather than high resolution. This will effectively be the sensor from the EOS-1D X Mark II, but reconfigured and redesigned for mirrorless use in the modern market place with enhanced use of Canon's Dual Pixel CMOS AF technology.
Canon EOS Rx autofocus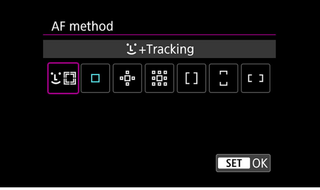 Canon's Dual Pixel system is unique amongst on-sensor phase-detection autofocus systems in that each pixel is 'split' into dual elements which, if we understand the technology correctly, could all be used for phase detection autofocus. The EOS R has 5,655 AF points and we predict the same, if not more, in the EOS Rx.
Canon EOS Rx dual DIGIC 8 processors
These will be used to provide a range of high-speed capabilities, including a new and more advanced autofocus system with new subject-tracking capabilities. Dual processors would also allow faster continuous shooting speeds and higher bitrate video capture, and a step forward in high-ISO noise reduction.
Canon EOS Rx continuous shooting
Canon's current fastest EOS D-SLR is the EOS-1D X Mark II, which can hit 14fps in viewfinder shooting and 16fps in live view mode. This is not enough to compete with the Sony A9 (20fps) so we expect to see the EOS Rx mirrorless design and dual DIGIC 8 processors hit a speed of 20fps – or higher – and with an extended buffer capacity that allows practically unlimited RAW bursts.
Canon EOS Rx ISO range
The current Canon EOS-1Dx II has an ISO range of 100-51,200 expandable to ISO 50-409,600. With developments in sensor design and the use of dual DIGIC 8 processors, we think Canon might push this two stops, to ISO 100-204,800 in standard mode and 50-1,640,000 in expanded mode. Together with an AF system with sensitivity down to -6EV (already available in the EOS R), this could make the EOS Rx unbeatable in low light.
Canon EOS Rx memory card format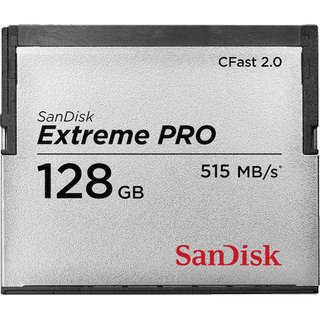 Canon has already committed to the CFast 2.0 card format in the EOS-1D X II and we expect to see that in the EOS Rx too. The speed of these cards combined with dual DIGIC 8 processors and new sensor architecture will allow unprecedented continuous shooting speeds and buffer capacity.
Canon EOS Rx video
The existing EOS R shoots 4K video with a significant crop factor and a maximum frame rate of 30/25/24p. We don't expect any such limitations for the EOS Rx. It's true that Canon has a more expensive Cinema EOS line to protect, but we still predict Cinema 4K and UHD video capture at up to 60/50fps, with internal 8-bit 4:2:2 recording and support for Canon Log gamma for extended dynamic range.
Canon EOS Rx battery
The point of mirrorless cameras is that they should be small and compact – usually – but Canon will be aiming the EOS Rx at the professional market where photographers need extended battery life and a body that balances well with bigger lenses. We think the EOS Rx could be the first mirrorless camera with a heavy-duty battery slung beneath the base. It could even be a variant of the weighty LP-E19 cell used in the current EOS-1D X II for a battery life of at least 800 shots.
Canon EOS Rx launch date, price and bundles
Canon is unlikely to launch any more EOS R models until 2019, but it will not want to wait long if it's serious about the high-end sports/mirrorless market. An announcement could come as soon as Photokina next May, or perhaps at IFA in September.
We would anticipate a price of £6,500/$6,500 body only, adaptor bundles for EF lenses, and lens bundles based around the RF 24-105mm f/4 or RF 24-70mm f/2.
Canon EOS R system – the story so far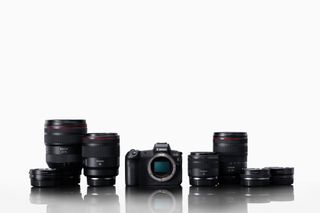 Canon EOS R - hands-on review
Canon EOS R - honest opinion from top landscape pro David Noton
Canon EOS R - 20 things you should know