David Noton is a Canon DSLR professional, landscape and travel photographer, and PhotoPlus: The Canon Magazine's regular columnist. He got to test the new Canon EOS R full-frame mirrorless camera and in this exclusive interview, he tells us what he really thinks of the new EOS camera and RF lenses after shooting in a variety of challenging conditions and scenarios...
What are your first impressions of Canon new's EOS R full-frame mirrorless camera?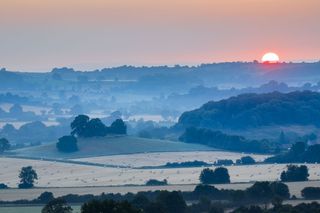 David Noton: The size and weight of both the new camera and system lenses should be attractive to landscape and travel photographers, pros such as myself, who routinely have to lug their gear long distances over rough terrain, and the AF system is exceptionable. The articulated screen is handy when shooting from a very low position, or from a very high tripod. This is particularly useful when shooting over obstructions such as hedges, fences etc. The touch and drag AF point selection worked well when looking through the Electronic View Finder (EVF). But I do have reservations about this camera; it could be better.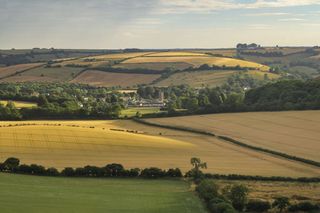 What sort of scenes or subjects have you been photographing? How's the image quality compared to 5D Mk IV images?
David Noton: I've been shooting mainly landscapes. Image quality of the new CR3 RAW format was generally very good, apart from with long exposures (see below). My like-for-like tests with the same lens (Canon EF 24-70mm f/2.8L II) showed results virtually identical with the EOS 5D Mk IV DSLR. The two new RF system lenses I used (the RF 24-105mm f/4L IS and RF 50mm f/1.2L) are exceptionable.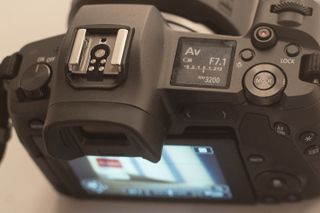 Why should a Canon full-frame DSLR user consider switching? Should 6D Mk II and 5D Mk III users trade in now?
David Noton: No, I don't think many will do that. I see the EOS R as a welcome addition and the system of the future, but our existing DSLRs haven't suddenly become redundant. But the compatibility of all EF lenses and EP-6N batteries means existing Canon users can seamlessly incorporate the camera into their kit bag.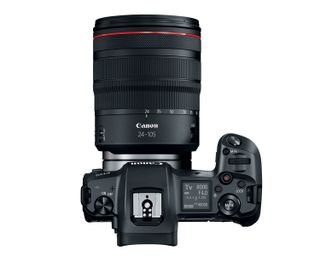 Canon EOS R: full-frame mirrorless camera – hands on review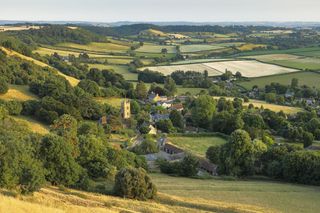 Is the EOS R not basically the same size and weight of a Canon EOS DSLR anyway? Especially if you're attaching EF lenses?
David Noton: The weight saving is substantial when using the new system lenses, but less so using an adaptor and EF lenses. But the size difference when compared side by side against the 5D Mk IV is significant.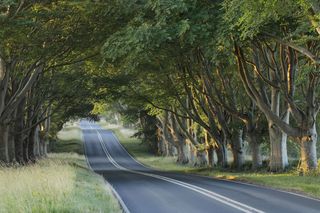 Feature: 20 things you need to know right now about the Canon EOS R
Is it worth investing in a whole new EOS system and range of RF lenses? The price is pretty good, even the starting RRP, it's £1000 cheaper for similar specs as the EOS 5D Mk IV, but with lots of hi-tech improvements...
David Noton: I think the new EOS R system represents the future, so getting on the bandwagon at some point may be wise, but for me the transformation to shooting entirely mirrorless will probably take years. If any reader was thinking of upgrading soon though the EOS R may well be a wise choice as its price is attractive and it is a versatile camera that can deliver impressive full-frame quality, a given requirement for landscape photography in my book.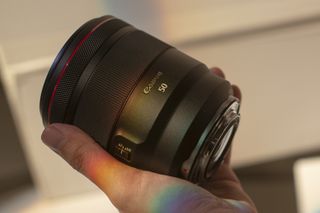 How have you found the new RF lenses? Which of the four have you tried?
David Noton: The optical quality of the two new system lenses I used (the RF 24-105mm f/4L IS and RF 50mm f/1.2L) was incredible. The option of using drop in filters will be attractive as well. Canon claim the fastest AF in the world using these RF system lenses, and I expect some interesting new optics to come our way from Canon in the next year or so to flesh out this system.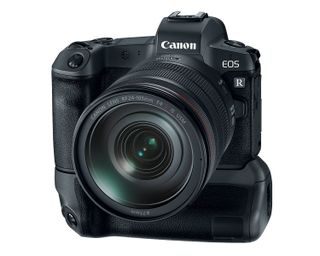 What's the EF adapter like, do EF lenses feel too big and therefore does the EOS R feel 'nose heavy' when using bigger lenses?
David Noton: That wasn't really a problem I noticed, especially when using the new battery grip on the camera. The smaller body felt a little small at first, but I soon got used to it.
How does it handle? How have you found all the buttons and dials on such a compact body?
David Noton: It's a little bit fiddly in comparison to my Canon EOS 5D Mk IV to be honest, and it is not glove-friendly at all. For example, using the touch screen or M Fn bar to change settings is fine on a warm summer's day, but I'm not so sure it would work on a cliff top in Iceland, in the winter, in the wind, and in the dark. The customisable front adjustment ring on the new lenses will be useful in these situations though, and the Canon menu familiarity made getting to know the system relatively easy. At first I thought the M Fn bar was a gimmick, but I did get used to sliding the bar to change the ISO in the pitch black. But this is not a feature that will work with gloves.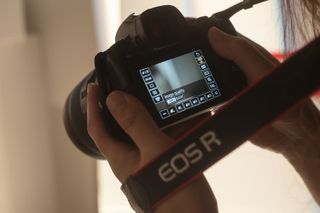 What's it like using an electronic viewfinder?
David Noton: The EVF (Electronic ViewFinder) enabled effective composition and focusing even in extreme low light when all that could be seen through an optical view finder was black. The focus peaking when manual focusing is useful. However I am not a fan of EVFs; I missed my optical viewfinder, and I'm not keen on having to turn the camera on to look though the eyepiece. However I do accept this is an inescapable aspect of mirror-less cameras that most would soon get used to.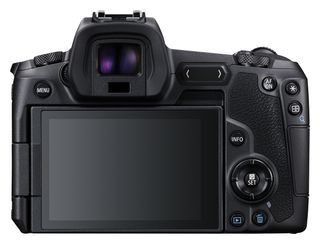 Do you like the Dual Pixel CMOS AF? How many of the 5,655 manually selectable AF points did you use?
David Noton: I think this aspect is one the EOS R's strongest assets. I could focus on a tiny pin prick of light at night with a simple tap of the finger on the touch screen, while the ability to select an AF point virtually anywhere in the frame is liberating and should be especially for useful for my travel portraiture. And I'm sure we can expect further advances as Canon develop the potential of their Dual Pixel RAW sensors.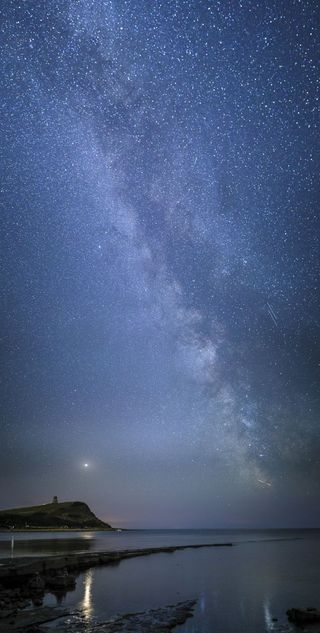 How's the high ISO performance?
David Noton: Top of the list of my reservations has to be the image quality when using a high ISO for long exposures of several minutes; something we nocturnal night sky photographers routinely do. Landscape photographers who use heavy ND filters to achieve the blurry clouds and milky seas look that long exposures allow, may also notice the intrusive colour noise the pre-production EOS R I used was prone to when the shutter was open for several minutes. Hopefully a firmware update can tackle this problem.
About David Noton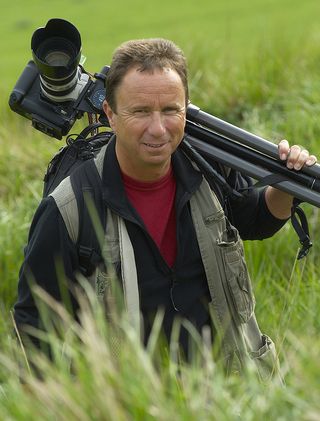 David Noton is a Canon DSLR professional, landscape and travel photographer, Canon Ambassador, and PhotoPlus: The Canon Magazine's regular columnist.
The Canon EOS R will be available to pre-order from 12 September, and to buy from 9 October: EOS R body and mount adapter - £2,349.99/ €2,729.99; EOS R body, mount adapter and RF 24-105mm f/4L IS USM lens - £3,269.99/ €3,819.99
Canon EOS R: full hands-on review
Feature: 20 things you should know about the EOS R
Buyers' guide: Best lenses for Canon in 2018