The Tamron 50-400mm F4.5-6.3 Di III VXD is a new venture for the veteran lens manufacturer but it's not entirely without precedent. With a zoom range stretching from a standard focal length to super-telephoto reach, Sigma launched a 50-500mm all the way back in 2001, later updating it to the digitally optimized 50-500mm f/4-6.3 EX DG HSM and then adding optical stabilization in 2010. Nicknamed the 'Bigma', it was a weighty beast at 1,840g but the 2018 replacement Sigma 60-600 mm f/4.5-6.3 DG OS HSM Sports is considerably heavier at 2,700g. Sigma has also gone on to launch a newer 60-600mm F4.5-6.3 DG DN OS in Sony E and Leica L mount options for mirrorless cameras, which weighs in at 2,485g.

Tamron's 50-400mm is naturally more limited in telephoto reach but is a much more manageable lens. A comparative lightweight at 1,115g, it's much more viable for handheld shooting and trekking into the wilds, while still giving a standard field of view at the short end of its zoom range, and super-telephoto power at the long end. It's therefore ideal for action, sports and wildlife photography, where you might need to switch between standard and long focal lengths without the risk of missing shots due to changing the lens on your camera. And it's also much more affordable than the Sigma 60-600mm, at about two-thirds the price.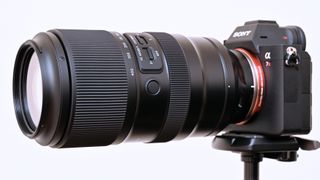 Specifications
Mount: Sony E (FE)
Full-frame: Yes
Autofocus: Yes
Stabilization: Yes
Lens construction: 24 elements in 18 groups
Angle of view: 46.5-6.2 degrees
Diaphragm blades: 9
Minimum aperture: f/22-32
Minimum focusing distance: 0.25m (W) 1.5m (T)
Maximum magnification ratio: 0.5x (W) 0.25x (T)
Filter size: 67mm
Dimensions: 88.5x183.4mm
Weight: 1,115g
Key features
There are so many enticing features packed into this lens that it's hard to know where to start. The optical layout is always a good place to begin and the Tamron certainly isn't short on high-tech glass. It boasts 24 elements in total, including two XLD (eXtra Low Dispersion) up front, a further three LD (Low Dispersion) elements, one hybrid aspherical element and a glass molded aspherical element. The combination aims to optimize sharpness, clarity and color rendition while minimizing aberrations and maintaining a manageable size and weight. Tamron's BBAR-G2 (Broad-Band Anti-Reflection Generation 2) multi-layer coating is also on hand to keep ghosting and flare at bay.

Given the suitability of any super-telephoto lens for action, sports and wildlife photography, fast and consistently accurate autofocus is the order of the day. The Tamron obliges here with a very speedy and virtually silent VXD (Voice-coil eXtreme-torque Drive) linear motor system that's fully compatible with Fast Hybrid AF and Eye AF, where featured in Sony cameras. Tamron's proprietary VC (Vibration Compensation) optical stabilization system is also featured, with switchable static and panning modes.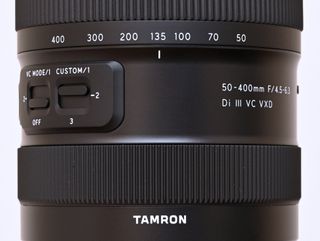 Let's not forget that the Tamron 50-400mm is also intended for use as a 'standard' lens with an entirely natural field of view on full-frame Sony cameras. An additional feature in the 50-70mm sector of the zoom range is that the lens delivers 0.5x macro magnification at its shortest focus distance. The minimum focus distance itself stretches from 0.25m to 1.5m as you extend through the zoom range.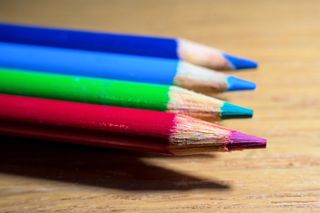 The lens features a USB-C port and is compatible with the Tamron Lens Utility app, which you can download free of charge and use to apply firmware updates and to customize the action of the onboard function pushbutton, the three-position 'Custom' switch and the focus control ring, which we'll come to in the following section on build and handling.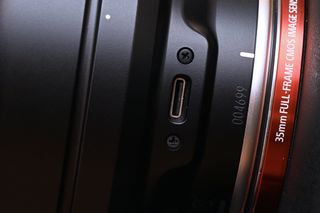 Build and handling
Build quality feels solid and robust, and the lens features multiple weather-seals plus a fluorine coating on its front element to repel moisture and grease, and to ease cleaning. Despite the lens's big zoom range and none too sluggish aperture rating (by current standards), it features the same fairly small 67mm filter attachment thread as the wide-angle Tamron 17-28mm F2.8 Di III RXD and standard Tamron 28-75mm F2.8 Di III RXD G2, also designed for Sony cameras. As you'd expect, the lens is supplied complete with a hood, which has a petal shaped design.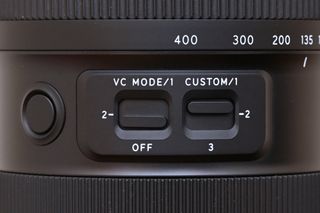 Focusing is fully internal so the front element neither rotates nor extends at any focus distance setting. Given the expansive zoom range, it's no surprise that the lens has an inner barrel that extends as you sweep from short to long zoom settings. The overall physical length increases from 183.4mm to about 257mm at full stretch, rising to 300mm with the hood fitted. Combined with the weight of 1,115g, this can make the camera feel a bit unsettled on a tripod or monopod, but Tamron offers an A035TM tripod mounting ring as an optional extra, priced at £109/$129.
The hood has a groove around its circumference, a little similar to the hood for the Sigma 100-400mm f/5-6.3 DG DN OS Contemporary (also available in Sony E-mount). Although Tamron doesn't suggest as much, it offers a comfortable grip between finger and thumb, enabling you to adjust the zoom length in a trombone-style push/pull action, as an alternative to using the more conventional control ring. Either way, the zoom mechanism operates smoothly, precisely and with fairly minimal resistance. Despite this, our review sample showed no sign of any zoom creep even when shooting vertically upwards or downwards.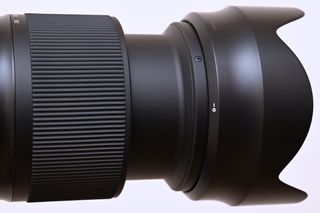 A zoom lock switch is fitted but, unlike in the Tamron SP 150-600mm f/5-6.3 Di VC USD G2, it can only be engaged at the shortest setting, locking the lens at its 50mm position. As we've mentioned, 0.5x macro magnification is available at the short end of the zoom range but it comes with a catch in terms of handling. The working distance between the front of the lens and the subject is just 45mm, or less than 2 inches. That's a bit too close for comfort in many macro shooting scenarios, especially if you're photographing timid bugs.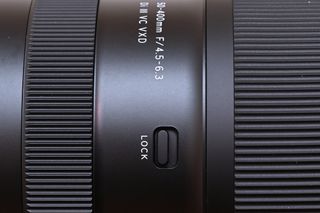 Customization options are good for fine-tuning the lens's handling to your precise requirements. Available via the Tamron Lens Utility app, these include the ability to set an autofocus range limiter distance, adjust the function of the nominally AF-hold button, assign two different focus distances to swap between, change the direction and linear/non-linear action of the focus ring and more besides. Most options can also be set from in-camera menus.
Performance
Autofocus speed lives up to Tamron's claims and proved both very fast and consistently accurate throughout our testing. It's also virtually inaudible, even in a very quiet room with nothing else going on. Tamron doesn't make any claims about the effectiveness of its VC (Vibration Compensation) optical stabilization for this lens but, in our tests with a Sony A7R III body, we found it gave about a 4-stop benefit in beating camera-shake.

In our real-world tests, we found that the combination of optical performance, autofocus and optical stabilization delivered consistently sharp results throughout the entire zoom range. Indeed the Tamron's resolution proved more than sufficient to satisfy the demands of our Sony A7R III's greedy megapixel count. Sharpness remains very good even when shooting wide-open, which is an important factor in the absence of 'fast' apertures, where you want quick shutter speeds for freezing action without having to bump up your camera's ISO setting too much.

The lens also does well to keep color fringing to negligible amounts, right out to the edges and corners of the frame. Pincushion distortion and vignetting can be noticeable, the latter when shooting at the widest available apertures, but automatic in-camera corrections are available for this, as well as for color fringing. The lens certainly gives less distortion than many recent primes and zooms that we've seen for mirrorless cameras. Living up to its billing, Tamron's BBAR-G2 coating works well for combating ghosting and flare. All in all, performance is immensely satisfying.
Sample images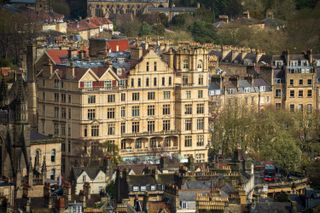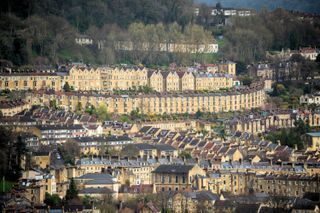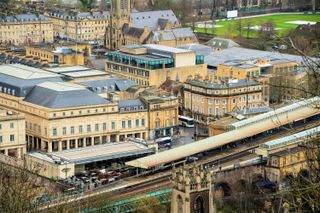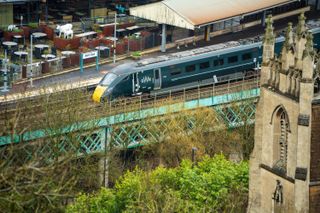 Lab results
We run a range of lab tests under controlled conditions, using the Imatest Master testing suite. Photos of test charts are taken across the range of apertures and zooms (where available), then analyzed for sharpness, distortion and chromatic aberrations.

We use Imatest SFR (spatial frequency response) charts and analysis software to plot lens resolution at the center of the image frame, corners and mid-point distances, across the range of aperture settings and, with zoom lenses, at four different focal lengths. The tests also measure distortion and color fringing (chromatic aberration).
Sharpness: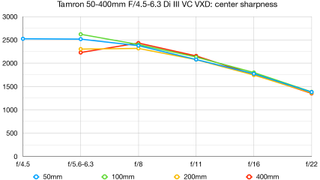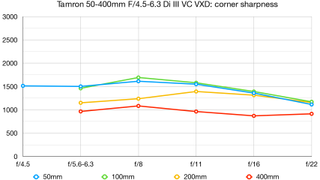 Sharpness across the entire frame is fabulous, even at the widest apertures, throughout the shorter half of the zoom range. Extreme edge/corner sharpness drops off a little in the 200-400mm section of the zoom range but remains very respectable and there's no dip in center/mid sharpness even at the very longest focal length.
Fringing: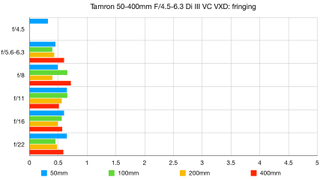 Color fringing is very negligible, even out at the edges and corners of the frame. You're unlikely to spot any fringing in images, even with automatic in-camera correction switched off.
Distortion: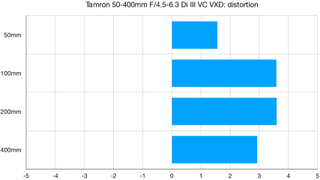 Pincushion distortion can be noticeable, especially in the 100-400mm sector of the zoom range. However, unlike many recent lenses designed for mirrorless cameras, the Tamron gives perfectly usable results in this respect, without relying on in-camera correction.
Verdict
For action, sports and wildlife photography when you need to swap between a standard field of view and serious telephoto reach for different compositions, there's always the risk of missing a great shot while you're changing the lens on your camera body. This Tamron for Sony E-mount lens solves the problem with its unusual 50-400mm zoom range, giving you both options in one package. It's quite weighty for standard focal length shooting, at more than a kilogram, but has refined handling, fast autofocus and effective optical stabilization. It also delivers impressive image quality at all zoom settings. Ultimately, it can replace two separate lenses and is very good value at the price.
Read more:
• Best camera lenses to get
• Best Canon lenses
• Best Nikon lenses
• Best Sony lenses