With the Sony FE 20-70mm F4 G, the company has launched what it considers a new type of lens, an ultra-wide standard zoom which offers a regular 'standard' zoom range but a much wider angle of view at its shortest focal length.
I'm going to stick my neck out and say that this is one of the best Sony lenses to buy, even after using it for only a couple of days. Better even (for me) than the monster-sized FE 24-70mm F2.8 G Master II. But why? It's true that if you invest in the best professional cameras you would normally seek out the best professional lenses to go with them, but sometimes it's more important to get the right lens not the 'best' one.
Regular standard zooms offer a minimum focal length of 24mm, which is already pretty wide but often not quite wide enough for interiors, landscapes or travel photography. The 20mm minimum focal length of this lens sounds like it offers a small numerical advantage, but it's actually a large increase in the angle of view that could make all the difference.
It's not as wide as a regular ultra-wide zoom like a 16-35mm or a 12-24mm, but it may still be wide enough for the average user and, unlike ultra-wide zooms, you won't lose any zoom range at longer focal lengths.
This isn't the first time this has been done. Panasonic makes a Lumix S 20-60mm f/3.5-5.6 kit lens for the Lumix S5 and S5 II, OM System makes an 8-25mm (16-50mm equivalent) f/4 lens for its MFT cameras, and Tamron already makes an FE 20-40mm f/2.8 for Sony full frame cameras.
The difference with the Sony FE 20-70mm is that unlike these lenses it does not compromise on longer focal lengths. It also incorporates a lot of the latest Sony tech, including dual Linear XD AF motors and an advanced optical configuration.
Specifications
Mount: Sony FE
Autofocus: Yes
Full-frame: Yes
Stabilization: No
Lens construction: 16 elements in 13 groups
Diaphragm blades: 9
Minimum aperture: f/22
Minimum focusing distance: 0.25-0.3m
Maximum magnification ratio: 0.39x
Filter size: 72mm
Dimensions: 78.7x99mm
Weight: 488g
Key features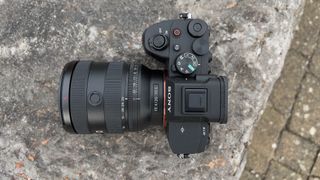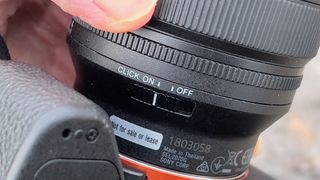 The zoom range of the Sony FE 20-70mm encompasses not just that of a regular standard zoom, but a lot of the wide-angle capability of an ultra-wide lens. It's true that a dedicated wide-angle lens will go even wider, to 16mm or even 12mm, but very often a 20mm lens is as wide as you will need to go.
On top of that, Sony has designed this lens with a constant f/4 maximum aperture. That's still one stop down on its pro G Master lenses, but it's still relatively fast and the constant aperture will allow zooming without aperture shifts for both stills and especially video.
Speaking of which, the Sony FE 20-70mm has a 'declickable' aperture ring, an iris lock switch if required and optically suppressed focus breathing. Its extra-wide angle of view makes it especially suitable for selfie-style vlogging and offers a little extra compositional leeway if you want to enable digital (Active) stabilization too.
It seems as if Sony has thought of everything; unfortunately, that also means you have to pay for everything this lens offers too, even if you don't need it all. This is not just an other affordable kit lens. It's a specialised 'alternative' kit lens with a price that reflects its high-tech design.
Build and handling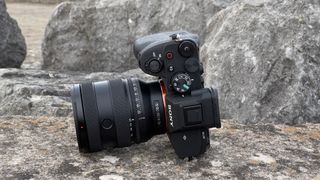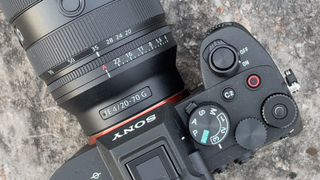 I normally shoot with a Sony FE 24-105mm F4 as a standard zoom, and this lens is lighter and more compact, and nicer to use as a result. The zoom action is smooth, with no sticky or heavy spots, though while the focusing is internal, the lens barrel does extend during zooming.
There's no image stabilization, which is not a huge loss given that Sony Alpha bodies now have IBIS built in, and the 72mm filter ring is quite practical too.
The aperture ring on our sample seemed a little stiffer than normal, and it doesn't help that the ring is quite narrow and slightly indented alongside the zoom ring. There is an aperture de-click button on the underside which took some finding, but that then offers super-smooth iris adjustment for video. There's also an iris lock you can engage to prevent accidental aperture shifts.
This lens's relatively compact size and weight give it a fair balance on an A7-series body, which is more than can be said for the 24-105mm, and while it's not a G Master lens it does feel and look very well made. The manual focus ring is really light and smooth, though the AF/MF switch is both small and quite stiff.
Performance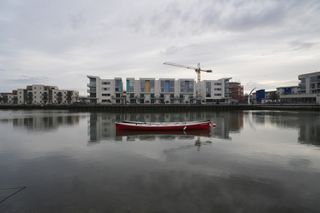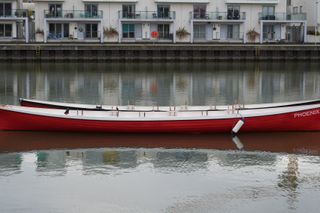 Sony says the dual Linear XD motors in the FE 20-70mm F4 G are fast and silent, and so they are. We didn't have the lens long enough to test its tracking speed when shooting video, but of the static speeds are anything to go by it should be able to keep up well with Sony's latest AF tech.
The FE 20-70mm F4 G is reckoned to suppress focus breathing optically, and while there was a little breathing visible in our tests it was slight – and that was without any focus breathing compensation applied in-camera.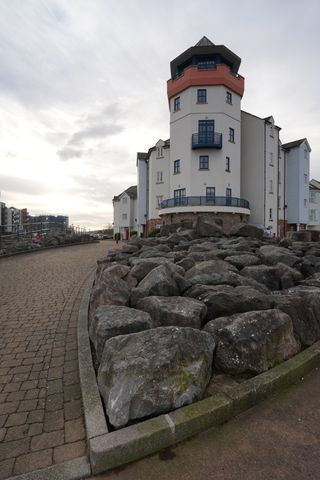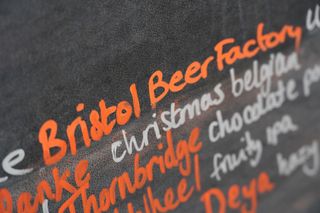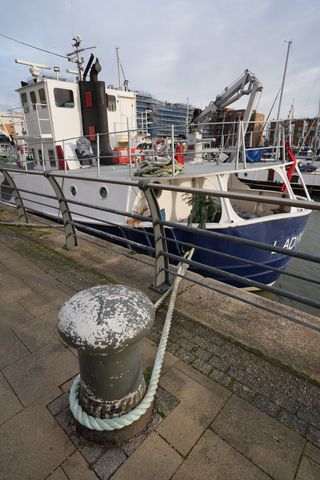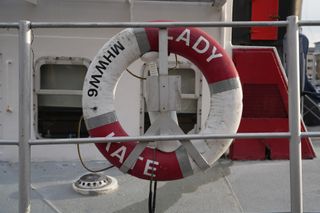 The optical performance was equally impressive – up to a point. It's clear that the FE 20-70mm F4 G relies heavily on digital as well as optical corrections, and with digital corrections applied the results were aberration free and commendably sharp from edge to edge. But at the time of writing, while Capture One corrected the raw files automatically, Lightroom Classic did not, revealing significant levels of both barrel and pincushion distortion.
Does this matter? When this lens is on sale and software makers have caught up, no-one need be any the wiser, and it's certainly nice to get sharp, distortion and aberration-free results from a relatively extreme lens like this one. Sony is by no means the only lens maker to rely on digital corrections – indeed, it's a fair bet that a lot of the mirrorless lenses we take for granted are designed this way.
Early verdict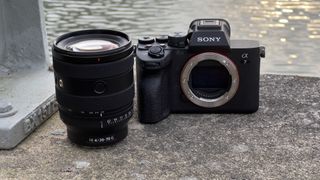 On paper, the FE 20-70mm F4 G is a terrific lens that meets a real need, and it does this in a design that's both light and portable and handles well. It's fast, it's sharp, it's distortion-free (depending on how you look at it), and it could mean you only need to take one lens when travelling instead of two.
But all this comes at a cost. Even making allowances for its extra-wide angle of view, the FE 20-70mm F4 G looks expensive. It has a G Master price tag but without G Master optics. And wide as it is, it's still not as wide as a 16-35mm lens which, for many users, would be almost as useful as a 'wide' standard zoom.
Sony's idea is great, but in trying to make this lens as optically and physically advanced as possible, it risks pricing it out of the very market it might have been hoping to attract.