Think '100mm F2.8' and you're probably thinking of macro lenses. The Sony FE 100mm F2.8 STF G Master OSS is something different entirely. Sure, it does have a switchable close-up mode but its killer feature is its apodization filter, for smoothing the quality of bokeh. It's certainly not unique in this, as similar internal filters which are like circular graduated density filters are used in other lenses including the Fujifilm 56mm F1.2 APD XF as a world-first and the more recent Canon RF 85mm F1.2L USM DS.
Specifications
Mount: Sony E (FE)
Full-frame: Yes
Autofocus: Yes
Stabilization: Yes
Lens construction: 13 elements in 10 groups
Angle of view: 24 degrees
Diaphragm blades: 11
Minimum aperture: f/20
Minimum focusing distance: 0.85m / 0.57m
Maximum magnification ratio: 0.14x / 0.25x
Filter size: 72mm
Dimensions: 85x118mm
Weight: 700g
Key features
The headline attraction of this lens is its apodization filter. This smooths the bokeh or quality of blur in defocused areas at wide apertures. In particular, it softens the circumference of bokeh discs produced by defocused lights or bright spots, which can otherwise tend to have a hard edge. You don't get something for nothing, however, as the filter also reduces the amount of light that passes through the lens. As such, the aperture control ring is calibrated in 'T-stops' in the range from f/2.8 to f/8, more typically found in cine lenses.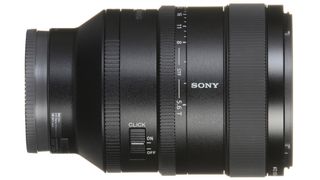 While you're technically shooting at f/2.8 with the widest available aperture, the light transmittance value is actually T5.6 and you'll need a slower shutter speed accordingly. The 'effective' aperture is communicated to the camera electronically and the camera's metering system works everything out accordingly, so there's no impact on ease of use. At f/8 and narrower apertures, the apodization filter has no effect on light transmittance, as you're only effectively using the central area of the image circle, where the circular graduated filter isn't darkened.

To help maintain the quality of bokeh when stopping down a little, the lens features a particularly well-rounded 11-blade aperture diaphragm. This helps to stop defocused lights and bright spots taking on a noticeable geometric shape, common with 5-blade and 7-blade diaphragms. Meanwhile, for sharpness and clarity with minimized aberrations, the optical layout includes ED (Extra-low Dispersion) and aspherical elements. Nano AR Coating is on hand to reduce ghosting and flare.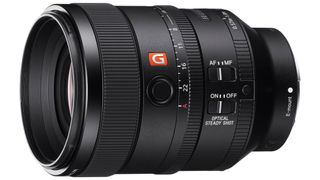 Optical SteadyShot helps to gain consistent sharpness in handheld shooting and the optical stabilizer works in conjunction with the 5-axis in-body stabilizers of second-generation A7 bodies and beyond. Autofocus is driven by a DDSM (Direct Drive SuperSonic Motor) system which is fast and precise, as well as being whisper-quiet.
Build and handling
The lens feels solid and robust, with typical G Master build quality that incorporates multiple weather-seals. There's plenty of handling exotica as well. The aperture control ring has one-third f/stop click steps and a 'Click On/Off' switch on the right hand side of the barrel to enable stepless aperture control, ideal for movie capture.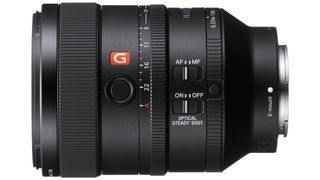 On the left of the barrel there are AF/MF and Optical SteadyShot On/Off switches, just forward of which is an AF Hold button, the function of which can be customized via in-camera menus. At the rear, there's a focus range control ring with a locking button. In regular mode, the minimum object distance is 0.85m, which gives a magnification factor of 0.14x. By rotating the ring to its short-focusing position, the minimum object distance shrinks to 0.57m, giving a greater magnification ratio of 0.25x. In this mode, however, you can't focus further away than 1.0m, so it's only useful for extreme close-ups.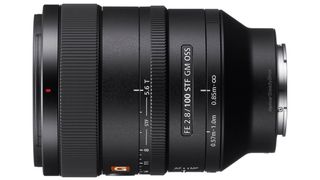 Performance
The lens has plenty of bite, delivering excellent sharpness and contrast, even when shooting wide-open. Both lateral and axial chromatic aberrations are minimal, so there's very little color fringing towards the edges and corners of the image frame, and similarly little 'bokeh fringing' in front of and behind the plane of focus at wide apertures. As you'd expect from a 100mm prime lens, there's hardly any noticeable distortion.

The apodization filter works its magic for enhancing bokeh at wide aperture settings, especially softening the circumference of defocused lights and other bright spots in scenes. That holds true across the whole image frame. All in all, performance is excellent.

Sample images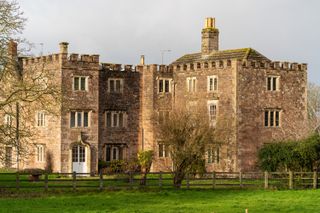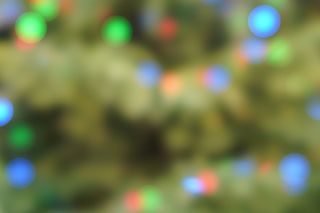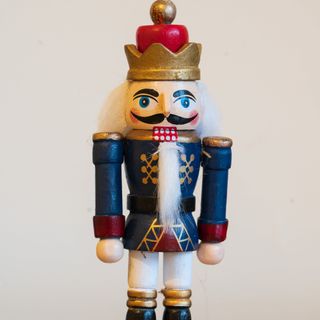 Lab results
We run a range of lab tests under controlled conditions, using the Imatest Master testing suite. Photos of test charts are taken across the range of apertures and zooms (where available), then analyzed for sharpness, distortion and chromatic aberrations.

We use Imatest SFR (spatial frequency response) charts and analysis software to plot lens resolution at the center of the image frame, corners and mid-point distances, across the range of aperture settings and, with zoom lenses, at four different focal lengths. The tests also measure distortion and color fringing (chromatic aberration).

Sharpness: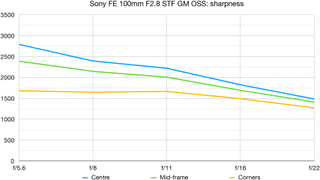 Although the design of this lens majors on the quality of bokeh, there's definitely no lack of sharpness, which is excellent even when shooting wide-open at f/2.8. The recorded values start at 'f/5.6', due to the loss in light transmittance caused by the apodization filter.

Fringing: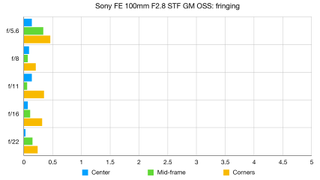 Both lateral and axial chromatic aberrations, the latter often referred to as 'bokeh fringing' are negligible, the Sony performing extremely well in this respect.

Distortion: 1.67
There's a touch of pincushion distortion but it'll generally go unnoticed, even with in-camera correction switched off.
Verdict
This Sony prime certainly isn't lacking in sharpness, but that's not really the point. As a 'smooth transition focus' lens, it features an apodization filter to enhance the quality of bokeh. And it does so very well, at the usual expense of a drop in light transmittance at wide to medium aperture settings. Handling is very refined and there's a neat close-up option. All in all, the lens works wonderfully well for portraiture and still life photography.
Read more:
• Best camera lenses to get
• Best Canon lenses
• Best Nikon lenses
• Best Sony lenses