Hoya is a legendary name in filters, but has always focused on the circular screw-in style. This is good for UV and protection filters that you might leave attached to your lens most or all of the time, and works well for circular polarizers, but it isn't so convenient for shooting with high-power ND filters.
The problem is that when shooting with a DSLR, six-stop and ten-stop filters give you
a very dark or almost black viewfinder image, so you're shooting blind. It's therefore easiest to frame the shot, set the focus distance and work out the exposure, before simply slotting a square filter into the holder and taking your shot. Repeatedly screwing in and unscrewing a filter is more time-consuming. For lenses
in which the front element rotates during focusing, you also risk changing the focus distance while screwing the filter into place.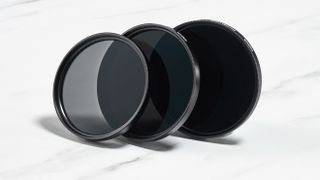 That said, it's perfectly possible to shoot with high-power ND filters in place on mirrorless cameras or when using Live View, and also to adjust focusing, where the brightness of the preview image is automatically boosted.
There's certainly nothing wrong with the quality of these Hoya ProND filters, which are available separately or as a three-piece kit with ND8, ND64 and ND1000 filters. The optical glass filter material has a metallic coating on the front and back, which aims for an even reduction throughout the entire light spectrum and into the infrared region.
The ProND filter kit can be found in these thread sizes: 49mm, 52mm, 55mm, 58mm, 62mm, 67mm, 72mm, 77mm, or 82mm.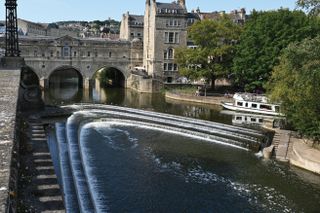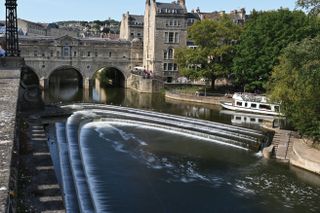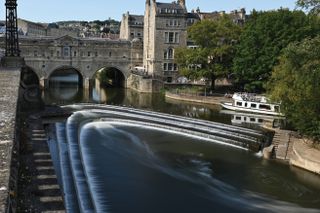 'ACCU-ND' coating technology seeks to deliver a completely neutral color balance. The circular frames are made from matte black anodized aluminum, which is both sturdy and avoids any unwanted reflections.
Although they're relatively fiddly to use, the image quality delivered by these Hoya filters is excellent, the ND1000 give less color cast than filters we have tested from LEE, Cokin and SRB.
Read more:

• 10 things you need to know about camera filters
• The best neutral density filters
• The best ND grad filters
• The best polarizing filters
• The best variable ND filters
• The best protection filters for lenses
• The 50 best camera accessories