The Funleader 18mm F8.0 for Leica M is sold alongside the regular Funleader 18mm F8.0 for mirrorless cameras that we've already reviewed. This one, however, is made to fit cameras that use the Leica M bayonet mount. That includes old Leica film-based rangefinders and the latest digital versions.
You might wonder why someone with enough money to buy a Leica would want a lens as cheap as this, but there are lots of Leica M mount cameras in circulation, and lots of analog experimenters looking for a different kind of visual rendering.
What's different about the M mount lens compared to the mirrorless version is that it has a focus lever, while its stablemate is fixed focus only. The focus lever on this lens is another nod towards Leica lenses.
Specifications
Format: 35mm Full-frame
Mount: Leica M-mount (adaptors for other cameras available)
Focal length: 18mm
Aperture: f/8.0 fixed
Field of view: 100°
Lens construction: 6 elements in 5 groups
Coating: Multi-coated
Closest focusing distance: 1.48ft (0.45m)
Body material: Aluminium
Size: 51 × 14mm
Weight: 40g
Key features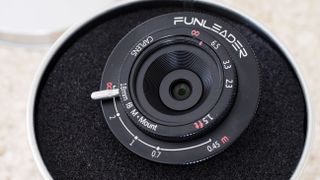 Although this lens comes with a Leica M mount, Funleader can supply adapters for use on other cameras. We used a Sony FE adapter to try it out on a Sony A7R II (we don't have a Leica).
The availability of adaptors means that even if you don't have a Leica, you can get the extra versatility of the focus lever compared to the fixed focus 'mirrorless' version.
There are five marked focus positions, from 0.45m through 0.7m, 1m, 2m and then infinity. The 0.45m and infinity settings have hard stops so that you can find them easily by touch, and the middle 1m setting has a firm detent to make that easy to find too – it's probably closest to a 'hyperfocal' distance for this lens.
Build and handling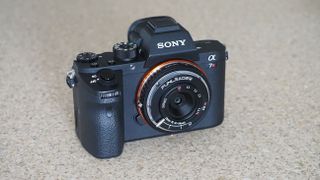 Attaching the lens to our Sony FE adaptor proved fiddly, but that's more to do with the adaptor than the lens, we suspect.
The lens itself feels really nice to use. The aluminium barrel feels classy and hard-wearing and reassuringly heavy too, even though this lens actually weighs just 40g.
The focus lever is extremely smooth with no play or vagueness and just the right amount of 'weight'. The looks indicate that this is clearly an experimental 'novelty' lens, but it has the handling and feel of a quality lens.
Performance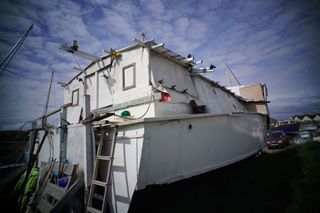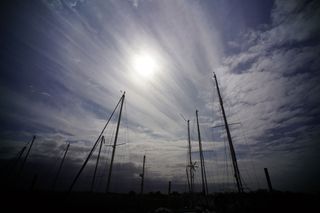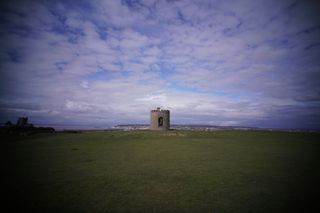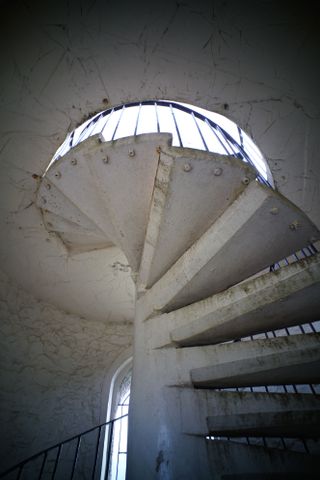 Unfortunately, its performance lets it down. We remarked on the heavy vignetting and average sharpness of the 'mirrorless' version of this Funleader lens, both of which proved correctable in software – though that 'look' is arguably part of this lens's character.
This lens has exactly the same characteristics, but our sample was noticeably softer towards the left edge of the frame than the right. We don't know if that's just random sample variation or just a side effect of the focus movement – either way, it feels like one aberration too many.
Verdict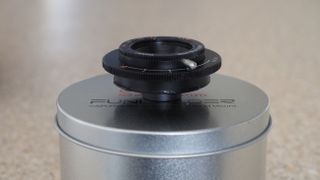 The Funleader 18mm F8.0 for Leica M mount is a great lens to look at and to use. The build quality feels a couple of steps higher than you would expect at this price, and the shooting experience is both disorientating and rewarding at the same time.
However, the optical quality does let it down. The vignetting, you could argue, is part of the 'look', as is the relatively low contrast. But it was the asymmetric left-side softness of our sample that grated the most. It is a fun lens, to be sure, but there's probably more fun to be had from using it than from the pictures themselves.
Read more:
• Best Lomography lenses
• Best Leica M lenses
• Best wide-angle lenses
• Best pancake lenses