In an image editing world dominated by just a few companies to varying degrees, finding a USP is essential to stand out from the crowd and win valuable market share.
More photo-editing articles
ACDSee Photo Studio Ultimate 2020 is a Windows-only image cataloguing, Raw processing and image editing solution that's designed to speed up photographers' workflows and provide an all-in-one editing solution where you can do everything you need in a single package. No need to organise and process your Raw files in one program and then export to another for more advanced editing with layers, filters and masking etc. ACDSee can do them all.
There are few options available that provide this type of all-in-one approach. Of course, Adobe's Creative Cloud Photography plan includes both Lightroom and Photoshop, but they're two separate programs used for different things. Then there's Skylum Luminar 4, which is extremely similar in that it offers image cataloguing, Raw processing and image editing with layers etc. in a single package, and the advantage of Luminar 4 is that its's available for both Mac and Windows.
Unusually for software of this type, ACDSee Photo Studio Ultimate 2020 is available with a perpetual license for $149.99/£119.99 (though check the website for special offers) or, through a subscription model costing $89/£71.99/year. The latter benefits from ongoing updates, whereas the perpetual license has a finite level of support and updates, but the great thing here is that photographers can select the licensing option that suits their budget. And of course, their preferred way of paying for software. Software subscriptions remain a contentious subject and this offer of choice is a great way to appeal to everyone.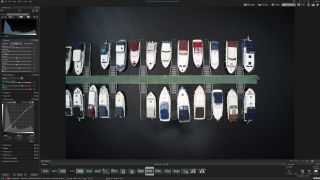 Key features
ACDSee Photo Studio Ultimate 2020 is as well featured as you'd expect, and the Manage and Develop Modes for image cataloguing and Raw processing are by far the best aspects of the software. If you were to take away all of the other functionality, these two areas alone are certainly strong enough to give similar software options some serious competition.
The ability to edit images using layers, adjustment layers, filters and masks is also a great addition. Although if this were combined into the Develop Mode for Raw processing it would arguably make the software even better because this would increase the USP of ACDSee.
In the latest update to the software there have been a number of improvements including HDR processing, focus stacking and a Blended Clone Tool which is a Healing Brush type of tool. Other new additions include improved Face detection and facial recognition with a name suggestion feature when the software recognises the same faces across multiple images. Then there's the improvements to the ability to add text to images, with the capability to add text as Layers and apply character and style control.
You can also create, share and import LUTs, and create presets that can be applied to single or multiple images. Taking this one step further, Actions can be recorded and played back to speed up the application of repetitive tasks. The software is all about speeding up the photographers' workflow, and this is certainly the case in the respect of image cataloguing and bulk processing.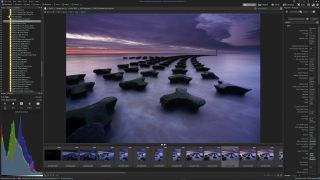 Interface and usability
Like any software you use for the first time, the layout, interface and controls take a little getting used to. But overall, it's extremely easy software to use and if you're familiar with other editing software you'll get to grips with the interface quickly. If you're starting from the ground up, however, any editing software will always have a steep learning curve.
Once ACDSee Photo Studio Ultimate 2020 is installed it's worth watching a handful of the tutorial videos and feature overviews on the ACDSee website because these are invaluable for getting an overview of the software so you can hit the ground running once you begin organising, processing and manipulating your images.
There are five Modes in total – Manage, Photos, View, Develop and Edit. Manage is great, but Photos and View would possibly be better combined in Manage because they feel and behave more like viewing functions that should be within Manage rather than modes in their own right. Develop is for Raw processing and Edit for Photoshop-style editing – both make perfect sense as Modes.
In terms of the controls available, the Manage and Develop Modes are the most effective. These allow you to catalog images with speed and ease, as well as locate images once keywords and ratings have been set. Edit may be limited in many ways but the layout of the filters and adjustment layers make it extremely easy to use – you really can't go wrong.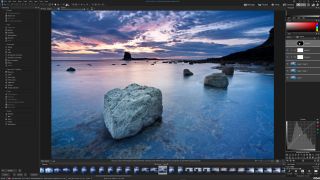 Quality of results
In terms of image cataloguing and raw processing, the software is different, of course, but easily on par with Lightroom, and the way that you can add keywords and how rated images are pulled up within the Manage Mode surpasses Lightroom in several ways – particularly in how quickly and easily you can search for images based on keywords and ratings.
With Raw editing, you have all the controls you'd expect and need, and processing files is quick and easy. Localised adjustments work well, and you can achieve great results overall, so this area is easily one of ACDSee's strong points alongside image cataloguing.
Image editing in the Edit Mode is intuitive and results can be excellent, but it's not as easy to perform certain tasks as in Photoshop or Affinity Photo and some layer functionality is absent, such as layer groups and the ability to merge all visible layer to a new layer.
When editing HDR images the amount of control over the final look is minimal – there are just five presets with no manual control – and it's much better to process and export/save raw files to JPEGs or TIFFs and then process them than it is to use raw files. In short, the results aren't anywhere near as good as in competitor software.
Focus stacking also works best with exported/saved images rather than raw files so you can have full control over how they look. The stacking works well for images with no moving subjects, but with flowing water, for instance, the software simply can't handle merging these areas and you see image break up where the software couldn't resolve the moving elements.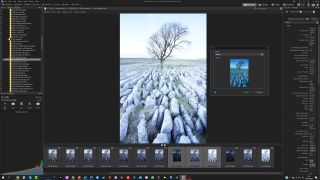 Verdict
The question that's always on every photographers' lips is, can this software replace Lightroom and Photoshop? And the simple answer is yes, but only if you're willing to give up some of Photoshop's functionality. There aren't many all-in-one image editing software options available, and perhaps there's a good reason for it; it's difficult to be great at everything.
ACDSee Photo Studio Ultimate 2020 is fantastic at image cataloguing and raw processing but falls down with editing despite offering layers, filters, masking and adjustment layers. These are all extremely welcome features, but overall Edit isn't quite up to the standard of competitor software such as Affinity Photo and Photoshop in this area. It's not perfect, but worth considering using the free trial for the image management and Raw processing alone.
That said, you could easily use the software as an all-in-one solution. And if the deficiencies in the editing side of things leave a few gaps in your workflow, you could use it alongside other software; paired with Affinity Photo, for instance, and you'd have a powerful combination with the opportunity to have both programs running on perpetual licenses rather than using a subscription model. ACDSee costs $149.99/£119.99 for a perpetual license or a $89/£71.99 per year subscription, so it's reasonably priced for what you get but there are less expensive alternatives available.
Read more:
• Best photo editing software
• Best photo editing laptops
• 15 top Photoshop fixes
• 100 Photoshop tips
• Photoshoot ideas
• Landscape photography tips