This week has been a real smorgasbord of camera news with leaks, rumors and reports of all shapes and sizes dominating the headlines.
Enticingly we've heard the first chatter about the successor to the Nikon D750, as well as early rumblings about the iPhone 12. And, in other Apple news, there's the outcome of the company's high-profile legal battle against Red.
We've also seen designs for a raft of ultra-fast, ultra-wide Canon RF lenses, and Ricoh's latest 360 camera has been leaked – and could be a bit of a game changer.
So then, without further delay, here are the week's five biggest camera news stories…

Nikon D750 replacement (Nikon D780?) specs leak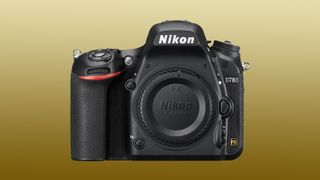 First announced in September 2014, we've been waiting for an update to the Nikon D750 for quite some time – and now it finally looks as if one's on the way. The update to the Nikon D750 apparently won't be called the D760 – instead, it looks like it will have a model number somewhere between D760 and D800. We're personally throwing our hat in the ring for Nikon D780, and we'll explain why…
Apparently, the update to the Nikon D750 will somehow merge the D700 series and the D800 series together. It's not exactly clear whether this means that the D750 update will simply have aspects of the D800 series, or whether the upcoming camera will be a true amalgamation. Either way, we figure that naming the new camera the Nikon D780 would help signify this new alignment between the series.
There are plenty of juicy potential specs to sink our teeth into. It has been reported that the camera will have a 24MP BSI sensor, a touchscreen, and built-in WiFi and Bluetooth. In addition, it will reportedly have 4K video support (but no 4K 60fps) and 1080p at 120fps. The Nikon D750 update will also have between 51 and 153 AF points, with rumors claiming 105…
Read more: First specifications for Nikon D750 replacement (Nikon D780??) leaked!

Canon RF 18mm f/1.0 and more ultra-fast glass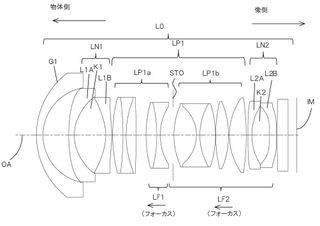 Last month Canon told us to expect more exotic, boutique lenses for the EOS R ecosystem. And now we can see exactly how leftfield its engineers are thinking, with freshly filed patents for Canon RF 18mm f/1.0, Canon RF 18mm f/1.2 and Canon RF 25mm f/1.2 optics.
This trio of ultra-wide, ultra-fast glass not only adds further wide-angle options to the Canon RF lens roadmap, it actually adds two entirely new focal lengths that aren't currently covered in either the manufacturer's mirrorless or DSLR line-up.
Canon currently offers a few 18mm zoom lenses, such as the Canon EF-S 10-18mm f/4.5-5.6 IS STM, and even has a couple of 24mm primes, such as the Canon EF-S 24mm f/2.8 STM. However, it doesn't offer an 18mm or 25mm prime lens – and certainly nothing in the neighborhood with apertures this fast…
Read more: Canon designs ultra-wide, ultra-fast RF 18mm f/1.0 and 25mm f/1.2 lenses!

iPhone 12 to have 4 cameras?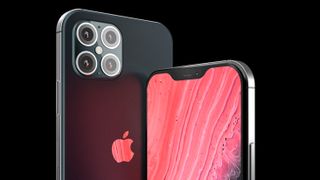 The iPhone 11 Pro is one of the best camera phones around right now, but although it has only been on sale for a few weeks the speculation as to what the 2020 iPhone will look like.
New rumors and renders suggest that the top-of-the-range iPhone 12 Pro models will increase the number of cameras from three to four. Joining the standard, wide and telephoto cameras seen on the iPhone 11 Pro and iPhone 11 Pro Max will be an additional time-of-flight camera. This will not shoot pictures at such, but will measure depth in the scene – enabling better bokeh effects, for instance, or to help with augmented reality apps.
It is widely expected that the next generation of Apple handsets are also be Apple's first 5G camera phones. In addition, renders suggest that the iPhone 12 series will return to a boxier design, reminiscent of the much-loved iPhone 4…
Read more: iPhone 12 set to have four cameras according to latest rumors

Ricoh Theta SC2 leaked – with 4K video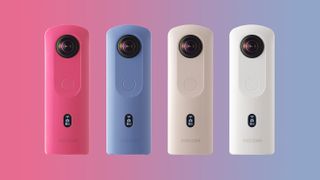 Specifications and images have been leaked for the Ricoh Theta SC2, revealing that 4K video is coming to the manufacturer's entry level 360 camera.
The Ricoh Theta SC2 replaces the original SC – the junior member of the product line, released in October 2016. While the new camera's specs are broadly the same, it does add all-important 4K video at 30 frames per second.
From the leaked images we can see that the SC2 comes in four colors (two of which are different to the four offered by its predecessor) and that it also includes 14GB of built-in storage – something that was previously only featured on the higher end Theta models…
Read more: Ricoh Theta SC2 leaked – with 4K video! Is this the best budget 360 camera?

Apple loses lawsuit against Red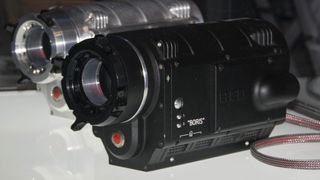 Back in August we reported that Apple was filing a legal petition against Red's main RAW video patent, the RedCode. This codec captures visually lossless compressed RAW video – and Red's patent meant that anyone who wanted to use that technology would have to pay them a likely hefty fee. However, unfortunately for Apple, a US court dismissed the case this week.
In its petition, Apple argued that Red didn't actually create anything new when it made the RedCode. Instead, it simply combined two pre-existing patented technologies together, including a portable camera system similar to the Red One and a processing technique that would achieve nearly lossless compression optimized for data from a Bayer sensor.
Apple's argument was that Red didn't make a technological breakthrough; while Red may have been the first to combine two patents, it didn't actually create anything itself, so the patent should therefore be cancelled…
Read more: Sorry Apple! We guess you'll have to pay Red those royalties after all…

Black Friday deals:
The best Black Friday camera deals in 2019: the best buys we have seen so far
Amazon Black Friday camera deals: our predictions for Black Friday 2019!
B&H Black Friday 2019: what to expect + great camera deals available right now!