Update: Rumor website Nikon Rumors has released an updated set of rumored specifications for the Nikon D750 update. Some of the most interesting tidbits of information include:
• The Nikon D750 replacement could apparently be called the Nikon D770 or Nikon D790 (although we're still personally holding out for the Nikon D780…).
• It will have a 24MP BSI improved sensor
• There will be an articulated TFT LCD tilting touchscreen that's 3.2" with 2,100,000 dots
• The Nikon D750 replacement will have a significantly improved processor compared to the original D750.
• It will have significantly improved frames-per-second RAW shooting.
ORIGINAL STORY:
First announced in September 2014, we've been waiting for an update to the Nikon D750 for quite some time - and now it finally looks as if one's on the way. The update to the Nikon D750 apparently won't be called the D760 - instead, it looks like it will have a model number somewhere between D760 and D800. We're personally throwing our hat in the ring for Nikon D780, and we'll explain why…
• Read more: Best Nikon camera
Apparently, the update to the Nikon D750 will somehow merge the D700 series and the D800 series together. It's not exactly clear whether this means the D750 update will simply have aspects of the D800 series, or whether the upcoming camera will be a true amalgamation. Either way, we figure that naming the new camera the Nikon D780 would help signify this new partnership between the series. Of course, we could be totally wrong, as this is just mere speculation.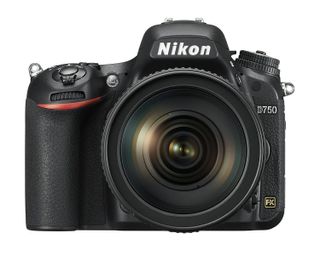 However, there are plenty of other juicy potential specs to sink our teeth into. Rumor website Nikon Rumors has reported that the Nikon D750 update will have a touchscreen and built-in WiFi and Bluetooth.
In addition, the upcoming camera will have 4K video support - but no 4K 60fps - and 1080p 120fps. The Nikon D750 update will also have between 51 and 153 AF points, although Nikon Rumors reports that they heard a more specific number of 105 AF points.
The Nikon D750 update will have a higher ISO (apparently even better than the Nikon D850) and will house two UHS-II SD cards. It'll reportedly also take a leaf out of the Nikon Z-series' book, with an updated interface. Plus, it'll have a slightly smaller and lighter body than the current D750.
While it's likely that some of these specifications won't turn out to be 100% accurate, this is definitely an interesting insight into what the Nikon D750 update will look like. Luckily, we won't have to wait too much longer for more exciting information, as the D750 update will be released in 2020 - and possibly even as soon as January/ February!
Read more
Nikon mirrorless cameras and lenses, the new Nikon Z 50, and where it fits in
Best wide-angle lenses for Nikon cameras in 2019: for DSLRS and Nikon Z
Best Nikon D750 deals in 2019