We live in an exciting time with technology that is allowing photographers of all genres greater scope, flexibility and expression of concepts and emotions, and none more so than wedding photography. The International Wedding Photographer Of The Year Awards showcases the work of wedding photographers worldwide and will no doubt be the new benchmark for wedding photography competitions. This year photographers from more than 60 countries entered the 2020 Awards showcasing images in ten different categories plus the addition of the new "Rising Ninja Star" Award.
The top prize came from the black and white category with the contemporary bride and groom portrait by Australian photographer James Simmons.
"I'm super lucky that I get clients that will just let me do me. The location is super architectural and minimalist, with big rectangular columns breaking up the space and the light that reflects into the area. This shot was taken on the corner of a column and was initially a portrait of Lisa standing against the dark side to really show off her stunningly-detailed dress and backlight her veil."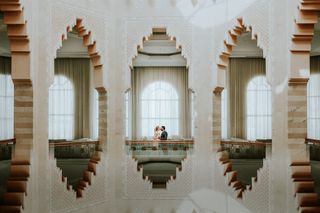 The "Rising Ninja Star" Award went to Croatian photographer Midhat Mulabdić chosen jointly by Studio Ninja and Award Curator Luke Simon. Mulabdić was awarded, 1 year Master Plan of Studio Ninja, a tool for professional photographers for managing diary bookings.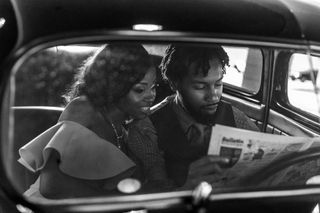 This beautifully vintage styled image comes from the Engagement category, captured by American photographer Antonio Crutchley. "For this shot, I asked the couple to sit inside the car and pretend they were reading something exciting in the paper. I placed a Canon 600EX-RT with a Mogsphere behind the couple. I then composed and shot the image with a Canon 5D MKIII with a Canon 50mm f/1.8 lens. A Yonguo Speedlite transmitter was used to trigger the flash."
Other winning entries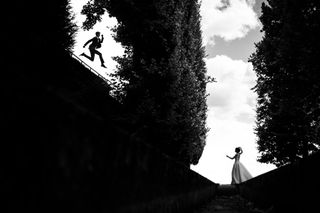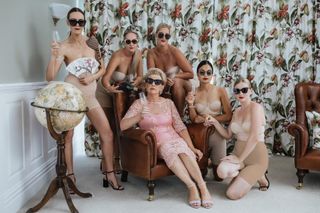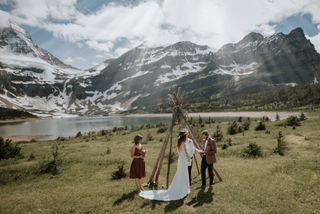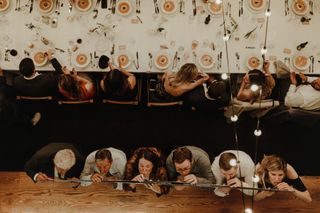 You can see all the winning images here.
Read more:
The best camera and kit for wedding photography
Best lenses for wedding and event photography