Always wanted a Leica? Now is your chance to save $1,500 on a Leica SL2 body and lens – and you don't even have to wait for Black Friday or the Amazon Prime Big Deal Days!
Right now you can make a $1,500 saving on Leica SL2 kits at B&H. You need to register for a voucher with Leica, which you can then redeem to receive the deal. All the information you need is here, and here are a couple of the amazing offers available right now: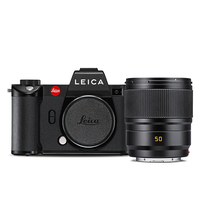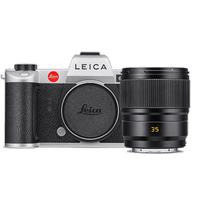 The Leica SL2 is a 47.3MP full-frame mirrorless camera with all the build quality and attention to detail typical of the Leica name. The SL2 also boasts 5-axis image stabilization and a fast burst rate of 20fps (electronic shutter). You can find more information about the camera from our review.
Leica's reputation as one of the most reputable camera manufacturers precedes it, and it's often a dream for many to own a camera with such sleek and undeniable design quality. If you have always dreamt of being a Leica owner, this is the perfect opportunity to do so at a fraction of the cost. But be quick as it is a limited-time offer!
Take a look at the best Leica cameras, which includes some of the best mirrorless cameras as well as some of the best compact cameras you're ever likely to see.