Sigma has announced the launch of its 'FF Classic Prime Line' as a new series for the Sigma Cine Lens. Made up of ten separate prime lenses, the range spans from 14mm to 135mm. In addition, Sigma have also announced the development of a Sigma Mount Converter that will allow PL-mount cine lenses to be used on L-mount cameras.
The L-mount is a partnership between three manufacturers, Sigma, Leica and Panasonic. It allows lenses and cameras to be used interchangeably between the three brands.
• Read more: Best 4K camera for filmmaking
This means that not only will you be able to use these lenses on the Sigma fp, you could also mount them on upcoming video powerhouse Panasonic S1H. We're sure that this will likely be an attractive option for filmmakers that want pro results on a smaller and lighter body than traditional cine cameras.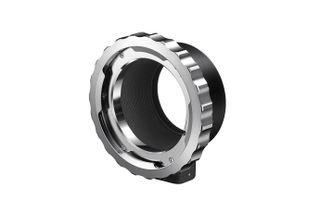 Interestingly, the new FF Classic Prime line will have electronic contacts that support Cooke's /i Technology communication protocol for Art Prime PL mount lenses. According to Sigma's press release, "By using an i/ Technology-compatible cine lens with a cine camera that supports the same protocol, users can see and record lens metadata such as focus distance, focal length, and aperture. This helps streamline compositing in the post-production process. This is particularly suitable for the latest forms of filmmaking, such as VFX, that call for detailed shooting data."
The press release also advises that prototypes of this upcoming lens range were used for shooting 'Top Gun: Maverick', which is scheduled for release in 2020.
A production version of this new lens range will be on display at IBC 2019, a trade show for media, entertainment and technology that will be held from 13-17 September in Amsterdam.
Due to be launched at the end of 2019, these lenses are only sold as a set of 10 primes. Sigma is yet to announce a price, but we think we can say with some confidence that they're not likely to be within our budget!
Read more:
Best Nikon lenses in 2019: from telephotos to ultra-wide lenses and more
Best Canon lenses in 2019: go longer, wider and closer with your Canon camera
The best cine lenses
Best camera, lens and accessories for wedding photography