The new issue of Digital Photographer is out now!
Subscribe today and get 3 issues for £3!
This month we have another amazing issue for you, packed full of pro techniques, advice and insight.
New skills for amazing coastal masterpieces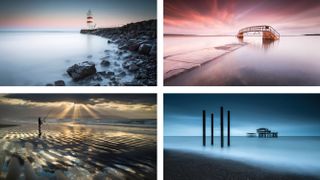 Who doesn't love shooting at the coast? Water is an endless draw to photographers for its ability to add life to any scene, showing movement and giving each frame a sense of time. There are many possible subjects to be found, but it can be tricky to know where to start and how best to frame your shots. With our cover feature this issue, which is dedicated to all things seascape, learn how to manage your exposure perfectly, find the best compositions and ensure all of your shots have maximum colour and detail.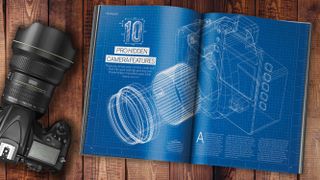 Think you know your camera well? Think again! We all have to take a few months to become confidently familiar with our camera gear, but even after years of using it and even at the high-end of professional imaging, it's possible to overlook features you never knew you had. In our other masterclass, we break down the average modern camera to reveal the key tools to look out for which could transform your photography. Before buying a new camera, read this issue and open up a whole new world of possibilities with your existing kit!
Capture surreal night landscapes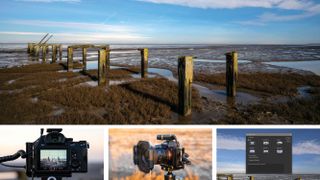 Meanwhile, in our creative project this issue, veteran photographer James Abbott explains how to create a surreal night landscape scene. In this shooting and editing tutorial, James explains how to expose your images so that they appear as if shot in daylight, but naturally feature the stars of the night sky, for a unique look. Learn which filters to use, how to compose your scene and which essential camera settings to choose.
Sweet spot: work in a large studio space
Save money: affordable mirrorless cameras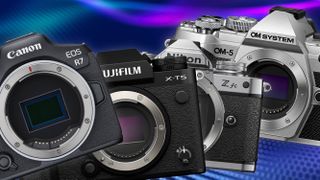 Get your copy of DP Issue 265 today!
Get a digital copy instantly for less than £3
Where to find Digital Photographer
Plus we've got the usual tutorials, interviews, insight and opinion, from a range of experienced pro photographers from across the industry.
Don't miss out on all of this essential professional-level advice. Get your copy of Digital Photographer now.
Why not Subscribe for a print copy or you can read us on your mobile device with a digital subscription.
You can get your copy of Digital Photographer in stores - but if you can't get out, then order a copy direct from us, either in print or digital form.
For printed back issues go to Magazines Direct
For digital editions of the magazine, you have a variety of options available:
Apple app (for iPhone and iPad)
PocketMags app (multi-platform app for Android and other devices)
Zinio app (multi-platform app for desktop and smartphone)
Readly (all-you-can-eat digital magazine subscription service)
Connect with us
Find us on Facebook and Twitter and subscribe to Digital Photographer, to ensure you never miss an issue!
Digital Photographer on Facebook
Digital Photographer on Instagram
Digital Photographer on Twitter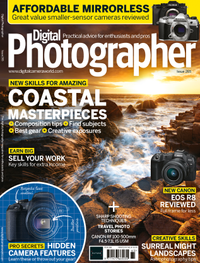 Digital Photographer is a monthly magazine, and the kitbag essential for pros, enthusiasts and amateurs alike!
Inside, you'll find practical guides, shooting tips and techniques from working photographers, plus all the latest industry news.
Read more:
Essential exposure technique: settings for seamless backgrounds
Photo therapy: the art of patience - why it's worth waiting!
Adapt and conquer! Learn to use lens adaptors the right way
Lighthouse photography: learn to compose images of very tall subjects