Seamless black or white backgrounds are excellent for focussing the attention of your viewers onto the main subject of your images. By rendering the backdrop a solid shade, there are no distracting details, jostling for dominance. This type of background works equally well for portraits, still life shots and macro subjects, however the large expanse of bright or dark area can confuse your camera's metering system. A black seamless background will often trick a camera into overexposing, since the system will perceive a low level of reflected light and therefore 'assume' ambient light levels are low.
Conversely, a white backdrop may result in an underexposed, or even silhouetted subject, due to misread brightness. To side-step these common issues, we can experiment with metering modes, for more precise exposure measurement, and recompose the frame, to help the camera better assess the area of the scene that should be used as the exposure reference.
Alternatively, using the automatic metering system to estimate exposure, and then locking in these camera settings, will provide greater control over localised brightness. Here we combine these methods for a precise workflow. Regarding background colour, it doesn't matter if yours is black or white, the method is equally applicable, although you should expect inverse warnings at Step 6.
1- Activate Spot Metering
Since Evaluative metering is too easily confused by the bright background in this shot, using Spot metering will assess exposure from a smaller area of the frame - the space occupied by the subject.
2- Zoom in
Metering for solid backgrounds is difficult due to the large area of the frame they occupy. Zoom in to fill more of the frame with the subject, essentially forcing the camera to take a reading from those areas.
3- Take an exposure reading
Place the active AF point over your subject to take a test reading. Try to target the brightest part, to ensure highlight detail is retained - to create a bright white background, use positive exposure compensation.
4- Lock your settings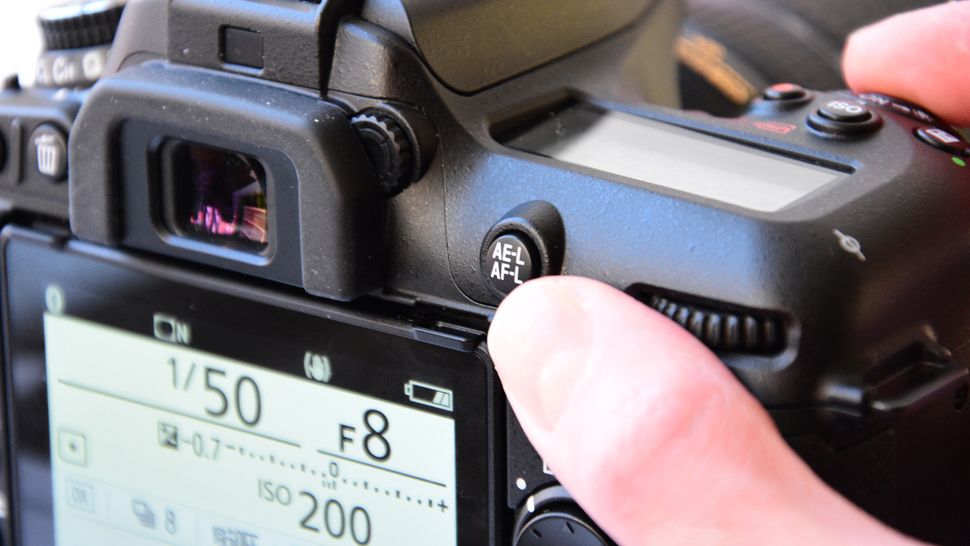 Once your exposure is centred, use the Auto Exposure Lock button or make a note of the suggested settings, switch the camera to Manual and enter these values, which will no longer be changed by the camera.
5- Shoot a test image
Zoom back out and compose your image as required. Fire a test shot to assess the overall exposure, adjusting the shutter speed if necessary - aperture can be used, but here we want depth-of-field constant.
6- Check LCD warnings
Avoid histograms for assessing exposure as you can expect to see clipping, due to the intentional solid backgrounds. Use shadow/highlight alerts instead as these will show missing detail in your subject.
Read more
Get more from your camera's built-in flash
How to capture a double exposure