The Olympus 300mm f/4 Pro is one of the best and most in-demand lenses in the Micro Four Thirds line-up. And now you can make an enormous £560 saving on a lens with an enormous 600mm equivalent reach!
Right now you can buy the Olympus 300mm f/4 Pro for just £1,739 – a massive discount on its £2,299.99 retail price. There are almost never any deals on this lens, so if you're a keen sports or wildlife shooter then make sure to jump on it now!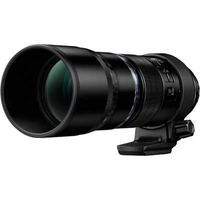 Olympus 300mm f/4 Pro: £1,739 (was £2,299.99)
With a reach of 600mm in full-frame terms, the 2x crop factor of Micro Four Thirds systems means that this lens is half the size and weight of an equivalent 600mm f/4 lens!
UK deal
The Olympus 300mm f/4 Pro embodies all the advantages of Micro Four Thirds cameras from Olympus and Panasonic. The 2x crop factor doubles the effective focal length, making it an equivalent 600mm lens in full-frame terms.
And the 2x crop doesn't just double the focal length, it halves the size – the 300mm f/4 Pro is only half as big or heavy as a 600mm f/4 full-frame optic, giving you the same reach without breaking your back! Not to mention the already significant saving on price, made even better with this £560 discount.
Better still, there are discounts on Olympus' two teleconverters as well, so you can turn that 300mm lens into an equivalent 840mm (with the Olympus MC-14) or 1200mm lens (with the Olympus MC-20)!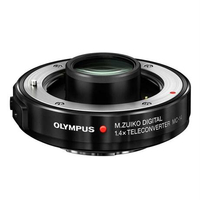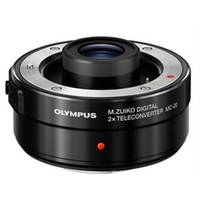 Read more:
Olympus M.Zuiko Digital 2x Teleconverter MC-20 review
The best Micro Four Thirds lenses for your Olympus or Panasonic camera
What is a teleconverter, and how do I choose the right one?