If you've been thinking about purchasing Capture One Pro 20 for a while, but you've always been put off by the price, then this deal from B&H should certainly pique your attention. You can now pick up Capture One Pro 20 for the incredible price of just $169.94, down from its original price of $299.94 by $130.
Phase One's Capture One Pro 20 software is an advanced photo workflow tool that enables you to enjoy a variety of processes, from photo editing to tethering to asset management and more. Version 20 of this industry standard software sees an update to the core editing tools, including a Basic Color Editor and a dedicated High Dynamic Range function.
• Read more: Best photo editing software
In addition, the Capture One Pro 20 software will also have an enhanced Noise Reduction function, to help ensure cleaner, clearer results when working with photos shot at high ISOs. Users will also be able to edit their images faster with an updated scrollable interface. While there have been some exciting updates to the Capture One Pro software, version 20 still maintains its excellent core editing and production features as well.
This offer will end on 31 May at 11:59PM EDT, so if you're interested in scoring a $130 discount then don't delay!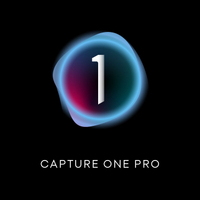 Read more
Best free photo editor in 2020: free software that still does a great job
Best monitor calibrators in 2020: keep your on-screen colors accurate
Best Adobe Photography Plan deals for Photoshop CC and Lightroom in 2020
Corel PhotoMirage software review