PortraitPro is an incredibly powerful image editing software package for enhancing every aspect of your portrait shots, from lighting to skin smoothness, hair tone to backdrops. The range of features is seemingly exhaustive, yet evidently there is still room for improvement, as version 21 has just been released.
Existing clever features like automatic facial feature recognition and corresponding targeted feature enhancement remain, as do core effects like skin blemish removal and wrinkly softening, plus the ability to brighten eyes, change hair color, and much, much more.
PortraitPro 21 new features
Drawing from Anthropics' sister software, LandscapePro, PortraitPro incorporates a new Sky Replacement tool that can replace the sky in your shot with one from a selection of stock images included in the software, or one of your own images. PortraitPro will even automatically adjust the color and tone of the subject lighting in your image to better match that of the new sky background.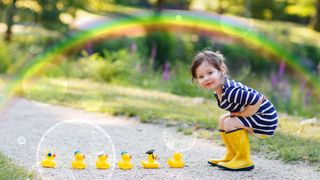 PortraitPro 21 now includes a greater selection of free stock images - perfect for adding backgrounds or graphics to your next project.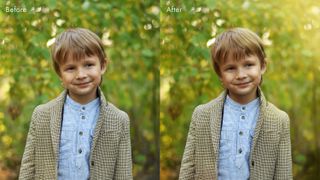 New Lighting Brushes have also been added to PortraitPro 21, making it easier to paint in lighting effects and better target localized areas of your images.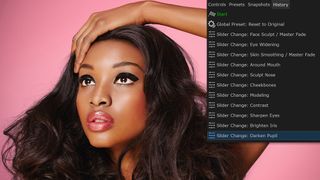 Then there's the new Clone Tool and History Tool. Clone Tool makes it easier to remove specific imperfections, while the History Tool means you can easily revert back to a past editing state.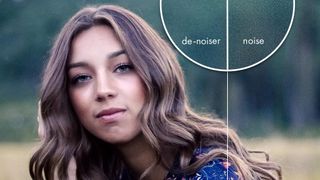 Portrait Pro 21 now includes its own noise reduction and sharpening tools, so there's now no need to run your edited image through separate de-noising software once you're finished in PortraitPro.
In move that emulates the easy tonal adjustment found in many mobile apps, PortraitPro 21's new Color Styles give you one-click options to instantly apply color filters to your image to change its tone and mood.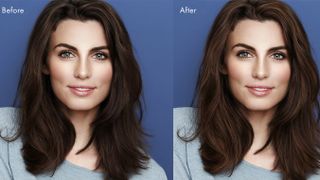 The final major new addition is the Hair Highlights tool that allows you to easily add highlights, customize undertones and increase highlight vibrancy to fine-tune hair tones with "salon-level" results.
Further new features include color copying, a master slider for skin lighting and coloring, layer presets, optimized color space handling, the ability to move catchlights, SVG backgrounds, new layers, backgrounds and overlays, free stock photos and new tutorials from the creators.
PortraitPro 21 editions
PortraitPro Standard: standalone software for amateur photographers working with JPG or 24-bit TIFF files.
PortraitPro Studio: aimed at amateur or professional photographers who work directly with RAW files or want the higher quality of 48-bit color files. Supports conversion between different color spaces, and provides JPEG/TIFF embedded color profile support. Offers Batch dialog.
PortraitPro Studio Max: for professional photographers or those working with lots of images. Full Batch mode to speed workflow.
All versions can be purchased direct from Anthropics software.
Swipe to scroll horizontally
| Header Cell - Column 0 | Standard | Studio | Studio Max |
| --- | --- | --- | --- |
| USD | 54.95 | 84.95 | 169.95 |
| GBP | 39.95 | 69.95 | 139.95 |
| AUD | 79.95 | 119.95 | 239.95 |
Read more:
The best photo editing software
The best photography lighting kits