The OnePlus 7 Pro and OnePlus 7 are the first 2019 phones from OnePlus, a company known for making mobiles with high-end hardware that often cost hundreds less than Samsung alternatives.
This crop is different.
The OnePlus 7 is a predictable hardware upgrade of the popular OnePlus 6T, but the 7 Pro is OnePlus's first "ultra premium" phone, carrying a 3x zoom lens we first reported on two weeks ago. The previous OnePlus 6T is already on our list of the best camera phones.
• The best OnePlus phones in 2021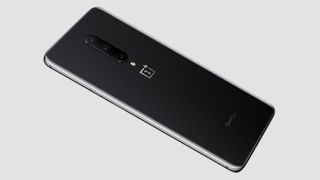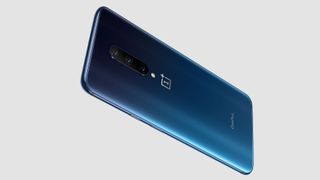 The OnePlus 7 Pro camera
The OnePlus 7 Pro has a triple rear camera array. The lead camera uses a 48-megapixel Sony IMX586 sensor behind a 7-element f/1.6 aperture lens. Either side of this are a 16-megapixel f/2.2 117-degree ultra-wide, and a "3x zoom" 8-megapixel camera.
This means the OnePlus 7 Pro roughly mirrors the abilities of phones like the Samsung Galaxy S10+ and Huawei P30 Pro, but costs significantly less, with prices starting at £649 (UK) for the OnePlus 7 Pro with 128GB storage and 6GB RAM.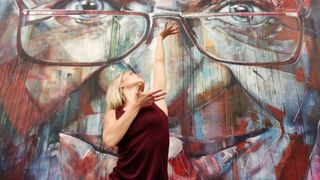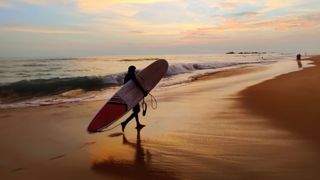 Inside the tech
Like other ultra-high resolution phones, the 7 Pro's main camera has a quad bayer filter for pixel binning. This means that four sensor pixels (photosites) on the sensor are used to create one pixel in the final image – this means that although it has a 48-megapixel sensor, the OnePlus 7 Pro shoots 12-megapixel images as standard.
However, if you want the sensor's resolution, it will also take 48-megapixel JPEG and 12-megapixel raw shots using the Pro mode.
OnePlus has also improved the NightScape mode it introduced in 2018. It combines multiple exposures for high-quality handheld low-light images. Both the primary camera and 3x zoom also use optical image stabilisation.
For video, the OnePlus 7 Pro shoots 4K video at 30 and 60 frames per second. And the Super Slow Motion mode captures 240fps at 1080p, or 480fps at 720p. The rival Galaxy S10+ and Sony Xperia XZ2 cameras can slow action all the way down to 960fps, though.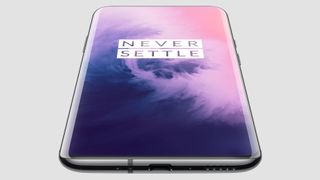 Motorised selfies
The solid camera hardware in the OnePlus 7 Pro should appeal to those after a high-end phone camera that does not cost £900. But the front camera is arguably more eye-catching.
A 16-megapixel IMX471 sensor with f/2.0 lens sit in a little motorised block of metal that pops in and out of the phone's top on command. This removes the need for a punch hole or notch in the OnePlus 7 Pro's 6.67-inch OLED display.
This screen has a 3120 x 1440 pixel panel with curved edges and a 90Hz refresh rate. It's comfortably the most advanced seen in a OnePlus phone to date, and among the most advanced in general.
Other notable features include the OnePlus 7 Pro's Snapdragon 855 CPU, an in-screen optical finger scanner and curved Gorilla Glass plates on its front and rear.
The conservative option: OnePlus 7
The more conventional OnePlus 7 loses a few of the Pro version's bold extras. It has a smaller 6.41-inch screen with a teardrop notch rather than a retractable selfie camera, a Full HD-grade panel and a dual rear camera.
It retains the Sony IMX586 sensor of the Pro, but has a slightly narrower f/1.7 lens aperture. And the second camera is 5-megapixel depth assist camera to help recreate shallow depth of field images, rather than an ultra-wide or "zoom" photo shooter.
Alongside its two new camera phones, OnePlus also announced its £99 Bullets Wireless 2 earphones, which is handy as neither phone has a 3.5mm headphone jack.
The OnePlus 7 Pro starts at £649, for the version with 128GB storage and 6GB RAM. You'll pay £699 for 8GB/256GB storage, and £749 for the 12GB/256GB variant (US prices to follow). OnePlus also plans to release a 5G version of the phone through EE after its 5G service launches. Standard versions will go on sale from May 21.
The OnePlus 7's prices are much closer to the old OnePlus 6T's. It costs £499 (6GB, 128BG) or £549 for the version with 8GB and 256GB storage (US prices to follow), and will go on sale in June 2019.
Read more:
• The best camera phone you can get today: ultimate smartphone cameras on test
• The best add-on lenses for iPhone and Android phones