The Laowa 9mm f/5.6 FF RL is a full frame, rectilinear wide-angle lens that offers the widest angle of view yet seen for full frame cameras. It's wider even than the Samyang XP 10mm f/3.5, the remarkable Canon EF 11-24mm f/4L USM zoom and Laowa's own 10-18mm f/4.5-5.6.
To put this in perspective (no pun intended), most ultra-wide full frame lenses are zooms, with a few starting at a focal length of 12mm, some at 14mm and most at 16mm. All of these are very wide lenses, but not as wide as the new Laowa.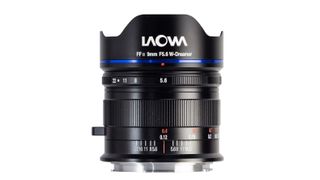 Will it fit my camera?
The Laowa 9mm f/5.6 FF RL offers a 135-degree angle of view to offer what Laowa rightly describes as 'one of a kind' perspective. It's been made possible by the very short flange distances of mirrorless cameras – it won't fit DSLRs – and will come in Leica M, Sony FE, Nikon Z and L-mount versions.
Interestingly, this is the first Leica-fit lens Laowa has made, but its small size looks like it will complement Leica M bodies perfectly, and our experience with the Laowa 9mm APS-C lens suggests the build, finish and operation will feel premium quality too. It even supports the Leica M rangefinder coupling system, and will come in black and silver versions to complement different Leica bodies.
Here are three sample images from Laowa that demonstrate what this lens can do.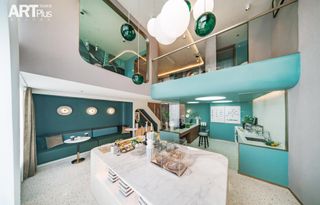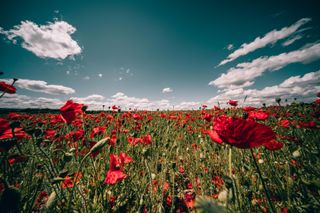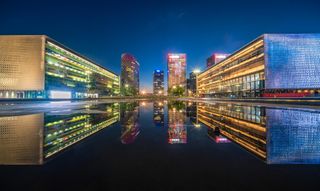 Design and features
Something has to give in a design as extreme as this, and in this case it's the maximum aperture, which is a pretty modest f/5.6. This is also a manual focus lens only, though that's unlikely to be an issue given the huge depth of field with a lens of this focal length and f/5.6 maximum aperture.
The optical design is quite complex, consisting of 14 elements in 10 groups, with two aspherical elements and two ED elements for 'outstanding' corner to corner sharpness and chromatic aberration correction. It's not one of Laowa's 'Zero-D' lenses, but the company still claims very low distortion (with objects at infinity) compared to other wide-angle lenses.
The optical design gives the Laowa 9mm f/5.6 FF RL minimum focus distance of just 0.12m, so it should be possible to create some very dramatic foreground/background scale differences. It has a relatively simple 5-bladed diaphragm, but this is not a 'bokeh' lens and Laowa does say this can generate 10-point 'sunstar' effects.
The Laowa 9mm f/5.6 FF RL measures just 62.4x66mm in size and weighs 350g. Amazingly for such a wide lens, it can accept front-mounted filters in the common 100mm width without 'serious' vignetting.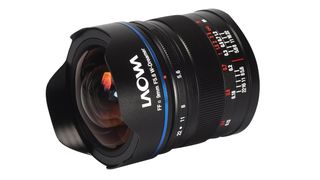 Laowa 9mm f/5.6 FF RL price and availability
We've seen some pretty impressive lenses so far this year, but this one looks quite exceptional – we can't wait to review it!
The Laowa 9mm f/5.6 FF RL is available now and costs $899 for the Leica M mount version and $799 for Sony FE, Nikon Z and L-mount.
Read more:
• Two more Laowa ultra-wides
• The best wide-angle lenses
• Best lenses for astrophotography
• Samyang XP 10mm f/3.5 review