Love Lomo? The Lomography Atoll Ultra-Wide 2.8/17 Art lens has just been announced for full-frame mirrorless cameras – and could be ideal for street, travel and landscape photography (or even portraits, if you're feeling brave).
The Lomography Atoll Ultra-Wide 2.8/17 Art has an incredible field of view of 103° – and this extremely wide angle can help you produce dramatic-looking images. The manufacturer boasts about its ability to produce beautiful-looking colors with little distortion and stunning details.
Read more: Best Lensbaby and Lomography lenses
Interestingly, even though wide-angle optics are generally used to capture more of the environment in your frame, this latest lens from Lomography can focus extremely close to subjects as well.
On Canon RF, Sony E and Nikon Z-mount cameras, you can focus as closely as 0.1m. Getting that close to a subject can help you isolate it in the frame, and also produce an extremely shallow depth of field despite the 17mm focal length. On Leica M cameras, the minimum focus distance increases to 0.25m.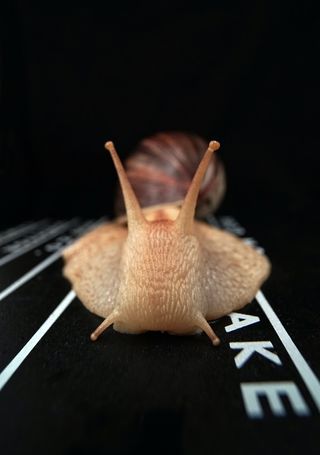 Coupled with a maximum aperture of f/2.8, you can achieve impressive subject separation and background blur by getting right up close. "It's fun since I can get super-close to the subject!" says photographer Daisuke Hashihara.
"The closest focus distance is 10 cm on this lens, and the close-up portrait I could get from this lens was so vivid and powerful."
This looks to be a versatile lens for both photographers and videographers, both by virtue of its compact fully manual design and the resulting images. "The detailed image quality this lens produces is by far the best of all Lomography's Art lenses," adds Hashihara.
The Lomography Atoll Ultra-Wide 2.8/17 Art lens is planned to launch in August for $649 (approximately £475 / AU$852). However, the lens is currently halfway towards its funding target on Kickstarter – where you can save up to $150.
Key specifications
Focal Length: 17 mm
Format Coverage: 35 mm/ full-frame
Field of View: 103º
Lotus Lens Hood: Yes
Lens Construction: 13 multicoated elements, 10 groups
Focusing: Manual
Closest Focus Distance: 0.1 m (Canon RF, Nikon Z, Sony E), 0.25 m (M)
Maximum Aperture: f/2.8
Aperture Construction: 8 blades, f/2.8 - f/22
Aperture Ring: Dampened
Depth of Field Scale: Yes
Mount: Canon RF, Nikon Z, Sony E (with close-up lens base) & M (native)
Electronic Contacts: No
M Mount Rangefinder Coupling: Yes
M Mount Frameline: 28 mm
External Optical Viewfinder: Yes
Materials: Sandblasted anodized aluminum
Dimensions (including lotus lens hood and close-up lens base): 87 mm (Canon RF), 91 mm (Nikon Z), 89 mm (Sony E), ø73 mm × 79 mm (M)
Read more:
Best Lomography cameras
Best Lensbaby and Lomography lenses
Best wide-angle lenses
Best lens for street photography