Watch the Apple Event LIVE: Mac Studio, Studio Display, iPad Air & iPhone SE 2022
Watch the Apple event LIVE with us today, as we expect new Mac's, iPhones and iPads!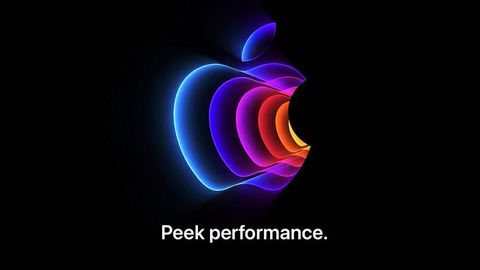 (Image: © Apple)
Update:
The Apple event is now over, but you can find all of the news about the brand new iPhone SE (opens in new tab), Apple's new M1 Ultra chip explained (opens in new tab) and Apple unveils all-new Mac Studio and Studio Display: this is a good as it gets! (opens in new tab)
You can pre-order Apple's latest announcements below:
iPhone SE (2022):
Pre-order from Apple US (opens in new tab)
Pre-order from Apple UK (opens in new tab)
Pre-order from Apple AU (opens in new tab)
iPad Air (2022):
Pre-order at Apple US: $599 / $749 (opens in new tab)
Pre-order at Apple UK: £569 / £719 (opens in new tab)
Pre-order at Apple AU: $929 / $1,159 (opens in new tab)
Mac Studio:
Pre-order at Apple US: $1,999 / $3,999 (opens in new tab)
Pre-order at Apple UK: £1,999 / £3,999 (opens in new tab)
Pre-order at Apple AU: A$3,099 / A$6,099 (opens in new tab)
Studio Display:
Pre-order at Apple US: $1,599 / $1,899 (opens in new tab)
Pre-order at Apple UK: £1,499 / £1,749 (opens in new tab)
Pre-order at Apple AU: A$2,499 / A$2,999 (opens in new tab)
If you missed the livestream there is still plenty of news to read, or better yet you can watch the whole event below:
Refresh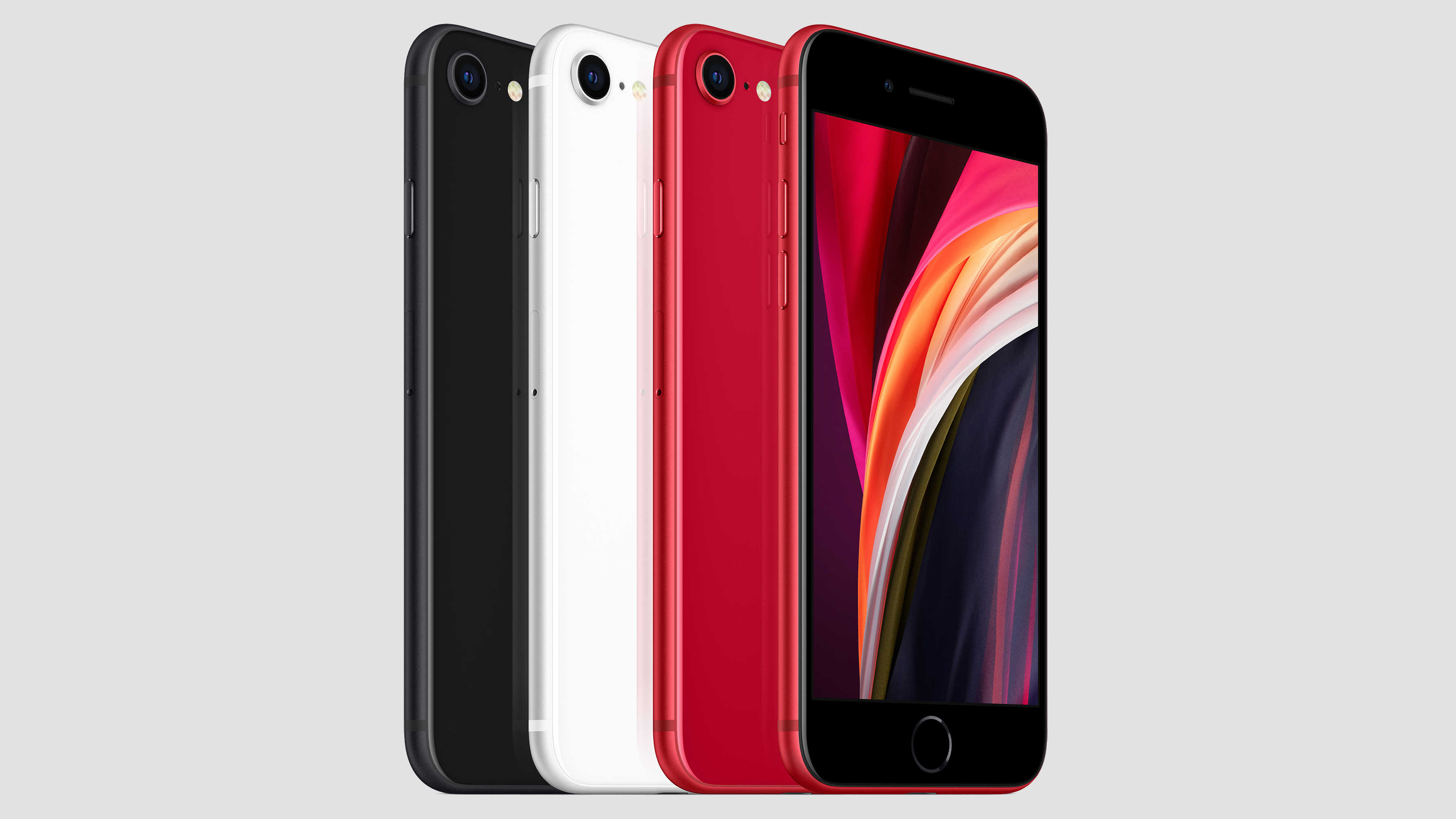 iPhone SE 3: Everything we know about Apple's budget 5G phone

The mobile industry is poised for the arrival of a third-generation iPhone SE with 5G support (opens in new tab), with reports now suggesting it could arrive as soon as March 8 at Apple's online launch. P Morgan analysts, according to Reuters (opens in new tab), have said the new phone "has the potential to attract more than a billion non-premium Android users."
We are more likely to believe the imminent launch rumors now French site Consomac (opens in new tab), via TechRadar (opens in new tab), has spotted that a iPhone believed to be the iPhone SE 3 has been certified by the Eurasian Economic Commission – a Russian regulator. With invites now being sent out for the virtual press conference from Cupertino, we'd hope that the third-generation iPhone SE will be the headline product at the presentation.
If you're stuck thinking which generation is which, and how this new SE 3 could perform, take a look at our iPhone generations guide (opens in new tab), which explains everything you need to know about iPhone and its models, new and old.
iPhone SE 3 rumored specs
The iPhone SE 3 is said to look much like its predecessor, featuring big bezels and a home button which houses a Touch ID fingerprint scanner.
Leaks point to the iPhone SE 3 featuring an A15 Bionic chipset, which makes sense as this is the same as the iPhone 13 range. Some reports tip the upcoming smartphone as having a 4.7-inch LCD screen, just like the last model, while others point towards a larger 5.7-6.1-inch display.
The general school of thought is that the new phone will feature the same 12MP camera as the iPhone SE (2020) – but that it could use a new sensor. We expect a battery similar to the 1,821mAh one in the iPhone SE (2020), too.
Price will be a crucial factor in the iPhone SE 3 living up to JP Morgan's analysts thoughts that the iPhone SE 3 has the potential to attract "nearly 1.4 billion low-to mid-end Android phone and about 300 million older iPhone model users."
Indeed, Loop Capital Markets analyst John Donovan (via Investor's Business Daily (opens in new tab)) has allegedly got hold of information suggesting the new phone could start at just $300 (£290 / €348)!
iPad Air 5: here's everything we know so far
According to Techrader (opens in new tab), We could see a new iPad Air 5 launch, there is a good chance, because leakers raised that the 8 March is a likely launch date, and what do you know here is the Apple Spring Event happening on 8 March! - It makes sense, as the iPad Air 4 is getting a bit long in the tooth now.
The first three generations of iPad Air have all sported a fairly similar look, but the iPad Air 4 brought a design overhaul to the series, moving it from merely being a larger entry-level iPad into effectively a 'iPad Pro Lite' device.
The 2020 iPad Air hit the shelves with a modern-looking design, generous processing power and a side-mounted fingerprint scanner, but without some of the premium features that make the iPad Pro the top-dog tablet.
So what could the iPad Air 5 bring? Another design update? Improvements to the screen? An extra camera?
We've heard that all of these and more might be in the works, and you can read full details of all the leaks and rumors below. We've also put forth a wish list of what we'd like Apple's next generation of tablet to look like.
This includes fixes to some of the iPad Air 4's niggles, some new features missing from the current edition, and plenty more.
Apple doesn't generally keep to a yearly release schedule for its iPad Air line, but one is likely due soon, as the iPad Air 4 had its first birthday in October 2021.
Price-wise, the iPad Air 4 costs $599/£579/AU$899 for a model with 64GB of storage, with prices going up for more storage or cellular connection. We could see prices for the iPad Air 5 in the same ballpark.
What we want to see on the iPad Air 5
1. Generous storage options
The iPad Air 4 is currently available with two storage options: 64GB, which is unlikely to be enough for most users; and 256GB, which quite expensive.
Most tablets come with 128GB, because it caters well to the majority, and would work well with iCloud (or your cloud storage (opens in new tab) tool of choice) for those who require extra storage still.
We'd like to see the iPad Air 5 arrive with 128GB of storage, with Apple dropping the 64GB option entirely. The latter may be a suitable provision for entry-level iPads, but is unlikely to ever be sufficient for the types of power-users who would be investing in the iPad Air for photo and video editing on the go (opens in new tab).
2. Improved selfie camera
The iPad Air 4's selfie camera was a mere 7-megapixel unit, it wasn't great for video calling, taking selfies, or recording video of yourself, we would love to see Apple bumping up those numbers to at a 10- or 12-megapixel unit, which would make the selfie camera more useful.
Better still would be the inclusion of iPhone selfie technology!