Sony announces two new mirrorless cameras: watch the launch live
Sony announces the A7C II and the high-resolution A7CR - follow the announcements as they happened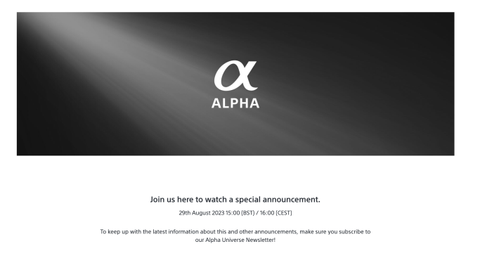 (Image: © Sony)
Today Sony announced the A7C II and the high-resolution 61MP A7CR full-frame mirrorless cameras. The company also unveiled the second-generation Sony FE 16-35mm f/2.8 GM II professional wide-angle zoom - taking its range of lenses for the E-mount to 70. Below is our coverage of the build-up to the live launch. But you can also cut to the chase and read our in-depth stories and reviews:
• News story on the two new cameras
• Our Sony A7C II review
• Our news story on the new Sony lens
• Our hands-on Sony FE 16-35mm f/2.8 GM II review
---
Sony has officially confirmed that it will be launching new mirrorless camera products today, August 29, with the announcement set for 10:00 EST / 15:00 BST (that's 2am AEST on August 30). The announcement will take place live on YouTube and Sony is inviting everyone to follow along, and you can bet we will be there.
There are a few clues hidden in Sony's invite that give us little hints at what this announcement might contain. Firstly, Sony clearly hints at multiple products being launched, and while we would love this to be multiple cameras, Sony also makes a lot of lenses and accessories including microphones and flashes which it could also be launching at the same time.
Sony does specifically say that these new products will "elevate your content creation experience like never before". Now this wouldn't be the first case of a marketing department hugely overstating things, but if whatever is announced is a game-changer for hybrid content creators, that would be very exciting.
Watch the launch live here on the link above
Refresh
The most prominent rumors currently point to one of the cameras being a replacement for the Sony A7C, one of Sony's more unusual cameras even when it was announced, although was a hit with video makers and travelers. The original A7C is now a bit long in the tooth and has since been eclipsed in performance by the cameras it inspired like the Sony ZV-E1.
The other notable rumor points to a second version the A7C replacement that uses the 61MP sensor from the Sony A7R V which would make it one of the highest resolution full frame cameras available, although with a compact body, it might be a slightly awkward size for use with big G Master lenses to take advantage of all those megapixels.
Whether these upgrades can really elevate content creation better than Sony's other cameras remains to be seen, with leaked specifications looking very familiar and not something that looks likely to set the world of content creation ablaze. Although with the A7C, Sony does have the honor of being the only major camera manufacturer trying a full-frame sensor in a compact rangefinder-style body (but we should acknowledge the Sigma fp and fp L). So for fans of that style, this might be the upgrade you are waiting for.
The new Alpha camera announced today will be the fourth content creator-focused camera that Sony has launched so far this year (and potentially fifth, if we see two new cameras).
So far in 2023 we have seen the Sony ZV-1 II, the Sony ZV-E1, and the Sony A6700. With so many niches already well and truly covered, it really begs the question of whether content creators really need any more choice. And the answer to that rhetorical question, obviously, is yes!!
The new Alpha mirrorless products are not the only thing that Sony is launching this week. This Thursday, September 1, Sony is launching its latest Xperia smartphone. We expect this to the the fifth generation of the Xperia 5 - so an update to the Xperia 5 IV. This launch will be shown on YouTube at 3am EST / 8am BST, coinciding with the opening of the IFA electronic show in Berlin.
Find our top picks for the best Sony camera in our guides. Already a Sony shooter? Then take a look at our choices for the best Sony lenses.
There are already 176 comments in the YouTube page for today's announcement - and as ever there is lots of speculation amongst ardent Sony fans:
@kentTong5354 says "I am looking forward to the announcement of the release of the a7c Mark II, and I have already saved up to buy it as soon as possible!"
@dragonstone6594 comments: "I want a global shutter camera from Sony again. Like the F55 but smaller".
@josegutierrez5285 is dreaming for compact camera updates: "One 50 and 35mm equivalent RX camera, one-inch sensor, weather-sealed, and improved electronic viewfinder".
Others are yearning for the past to repeat itself... @alfonsoysea pleads "I wish it was a relaunch of A-mount cameras, like the excellent and iconic camera that was the alpha 900, 99 and 99II". We are certain this wish will not be granted today - or ever.
Just 10 minutes to go… We genuinely find these events exciting - and its great that nowadays that these launches are streamed to the public, so that everyone can get in on the fun!
Over 4,800 people patiently waiting for the video feed to go live
And the countdown clock is now onscreen - get set for the start
The A7C II offers a
33 MP sensor - so a step up in resolution from the A7C, which just offered 24MP.
But there is another camera too. So two.
The A7C R offers a 61 megapixel sensor! So the same resolution as cameras such as the A7R V - but in the same compact shell as the A7C II. Compact size, extreme resolution as Sony says
Looks like the A7C is staying too - so there will be three options in the A7C series.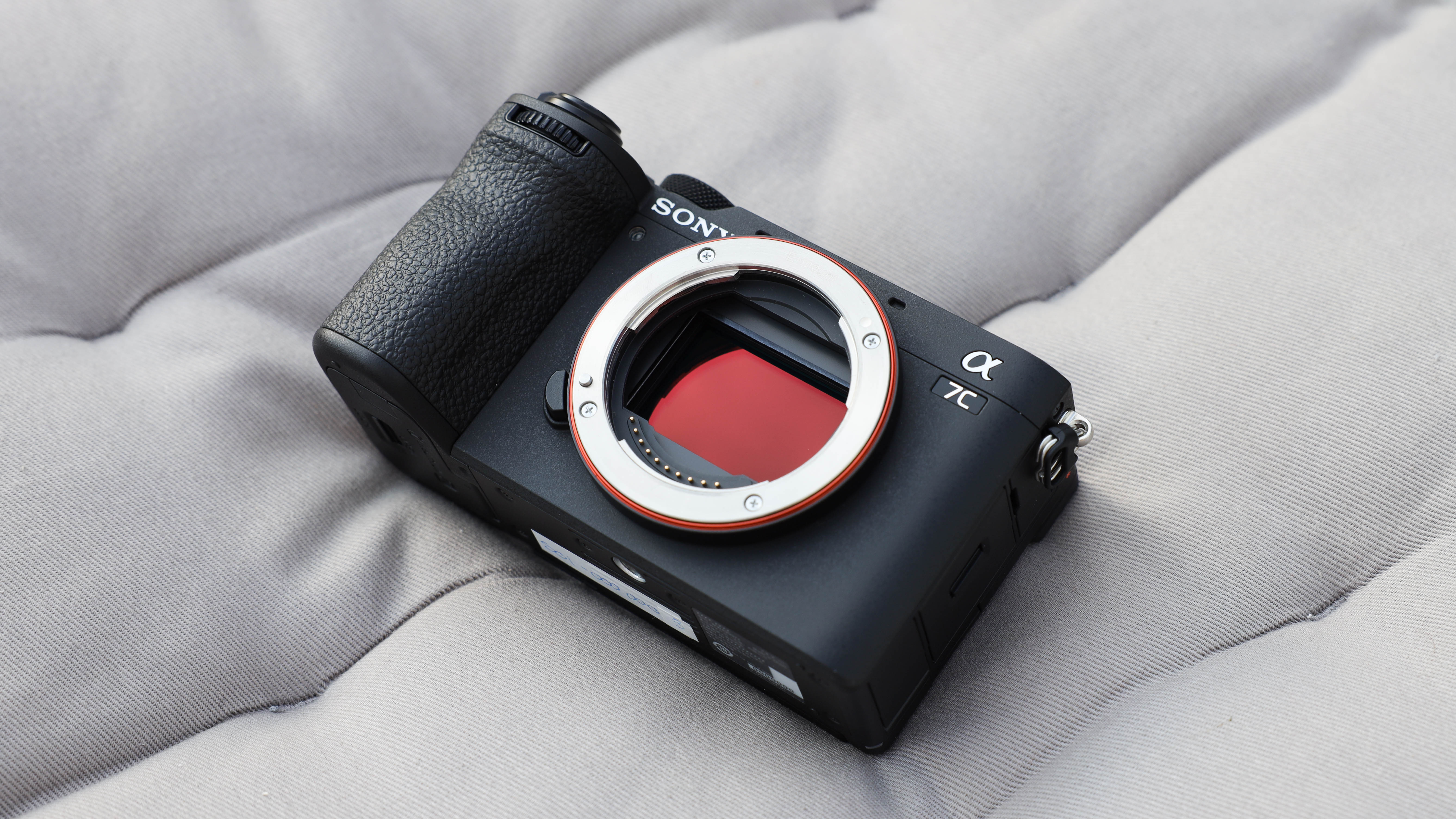 Oh yes, and we can now tell you that we have had a chance to fully test the new camera - read our full Sony A7C II review now.
And there is more - a new lens too!
Welcome to the Sony FE 16-35mm f/2.8 GM II - a mark two version of the wide f/2.8 trinity lens for the Sony FE-mount.
We have also been working on a full review of the Sony FE 16-35mm f/2.8 GM II - which you can read right now, and see what Gareth Bevan
And what about pricing? A good question
Sony A7CR body - $2,999
Sony FE 16-35mm f/2.8 GM II - $2,299 (available in black or silver)
Sony A7C II body - $2,199 (again in black or silver)
Sony A7C II with 28-60mm kit zoom - $2,499



Thank you for reading 5 articles this month* Join now for unlimited access
Enjoy your first month for just £1 / $1 / €1
*Read 5 free articles per month without a subscription
Join now for unlimited access
Try first month for just £1 / $1 / €1