Fujifilm X-T5 camera launch recap: watch what you missed!
Fujifilm unveiled the X-T5 and its third X-Summit event of the year. Discover the new X-series camera below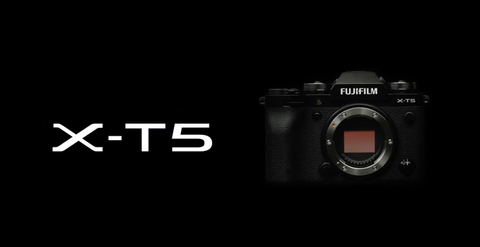 (Image: © Fujifilm)
Another Fujifilm X Summit recently took place live from Tokyo, Japan. It was the third X Summit event in 2022, following the X-H2S launch in Omiya in May and then the X-H2 launch in New York in September (opens in new tab).
Fujifilm launched the Fujifilm X-T5 (opens in new tab) along with the XF30mmF2.8 R LM WR Macro lens (opens in new tab), which is exactly what the rumors suggested! The X-T5 looks likely to become one of the best Fujifilm camera (opens in new tab)s, and you can scroll down to catch up on everything that was covered at the live launch event.
The event started streaming on November 2nd through Fujifilm's YouTube channel. The X-Summit video is below if you missed it!
Pre-order the Fujifilm X-T5 at WexPhotoVideo (UK) (opens in new tab)
Pre-order the Fujifilm X-T5 at B&H (US) (opens in new tab)
Pre-order the Fujifilm X-T5 at Amazon (opens in new tab)
Pre-order the Fujifilm X-T5 at Adorama (US) (opens in new tab)
Trust our Fujifilm coverage
Trust our Fujifilm coverage
As Digital Camera World's Managing Editor, and the previous Editor of the global magazine Digital Photographer, Lauren has been covering the photography and tech industry, including the latest cameras, for over ten years. She's been at the launch of the Fujifilm X-H2S (opens in new tab), Fujifilm X-Pro3 (opens in new tab), and has used Fujifilm's X-S10 (opens in new tab) extensively.
Refresh
So it's just one day (and less than 24 hours to go) until the next Fujifilm X-Summit, where we'll get to see what the next camera launch will be. Check out the latest Fuji rumors (opens in new tab) page for more intel, insight and gossip.
Today's the day, folks! We'll soon discover Fujifilm's latest camera, but it looks like they're not the only one with a new launch, as Canon got in there early with the Canon EOS R6 Mark II!
Could it be the Fujifilm X-T4?
Rumors strongly suggest that we'll see the X-T5 today, an upgrade to the very popular X-T4 camera. The X-T1 was first released in 2014, the X-T2 in 2016, the X-T3 in 2018 and the X-T4 in 2020. That's obviously a new camera every two years, so it would follow the pattern if the X-T5 was released today in 2022!
Fujifilm's lineup of X-series mirrorless digital cameras
Fujifilm's lineup of X-series mirrorless digital cameras looks like this:

• X-Pro (X-Pro 3 (opens in new tab) is the latest)
• X-T (X-T4 (opens in new tab), X-T200 (opens in new tab), X-T30 II (opens in new tab) and )
• X-E (X-E4 (opens in new tab) is the latest)
• X-H (X-H2S (opens in new tab) and X-H2 (opens in new tab) flagships were launched this year)
• X-S10 (opens in new tab)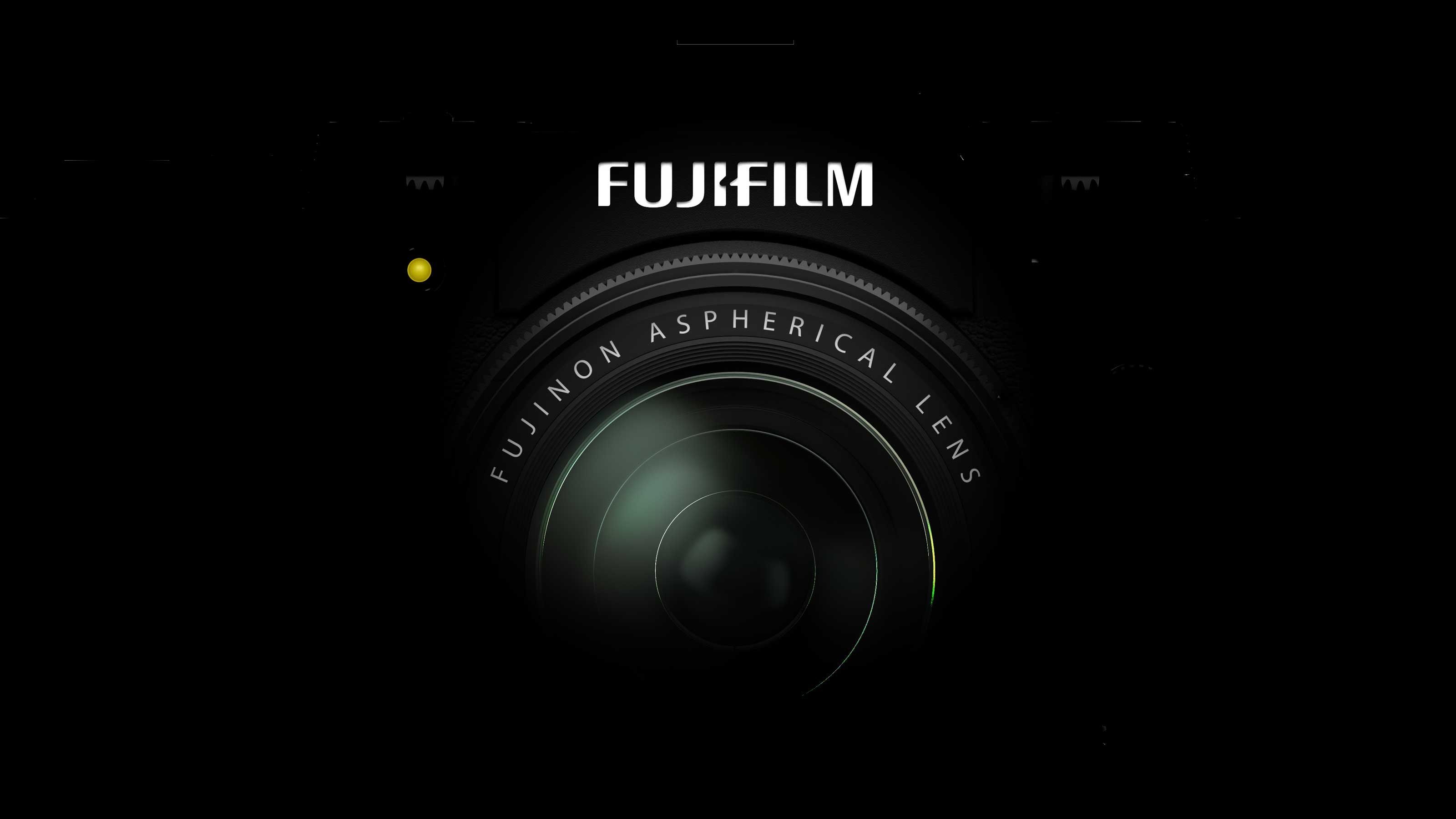 This is the third X-Summit of the year
We've already had two X-Summit events this year, and today's will be the third (unusual as it's usual an annual event). If you weren't watching, during May's X-Summit Fujifilm unveiled the flagship X-H2S, followed by the X-H2 in September.
Could we also see a treat for macro photographers?
Fuji Rumors (opens in new tab) site has suggested that the Fujinon XF30mm f/2.8 Macro would also be announced at the event. The lens first appeared on the Fujifilm roadmap in June, with the outlet half-expecting it to be revealed at the September X Summit.
Everything we know about the Fujifilm X-T5 so far includes likely use of the new 40MP sensor (but no 8K video), dual SD cards, and a $1,699 price tag in the US.
Fujifilm's X-mount was launched in 2012, and the first macro lens was the Fujinon XF60mm f/2.4 R macro. Not a true macro lens, we then got the Fujifilm Fujinon XF80mm f/2.8 R LM OIS WR Macro in 2018. So why a 30mm lens? Well, this would be a 46mm equivalent to full-frame terms and could be a great generalist lens.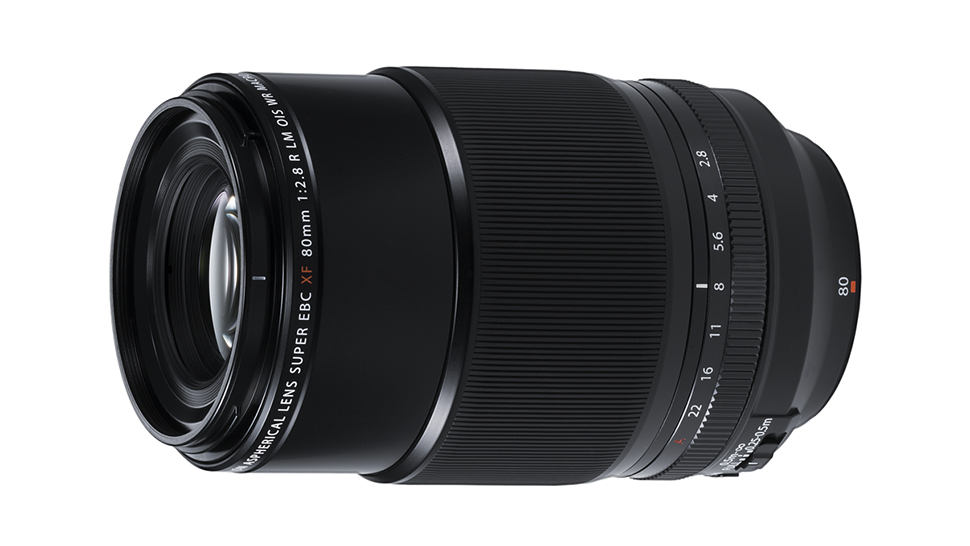 Just a few minutes to go... and the comments are rolling in on the side chat bar!
It's been only 50 days since the last Fujifilm X-Summit. What's new then?!
Looks like Kevin Mullins and Elia Locardi are on the bill for today's event, two great Fujifilm photographers.
"We have prepared many products to celebrate the 10th birthday of the X-Mount"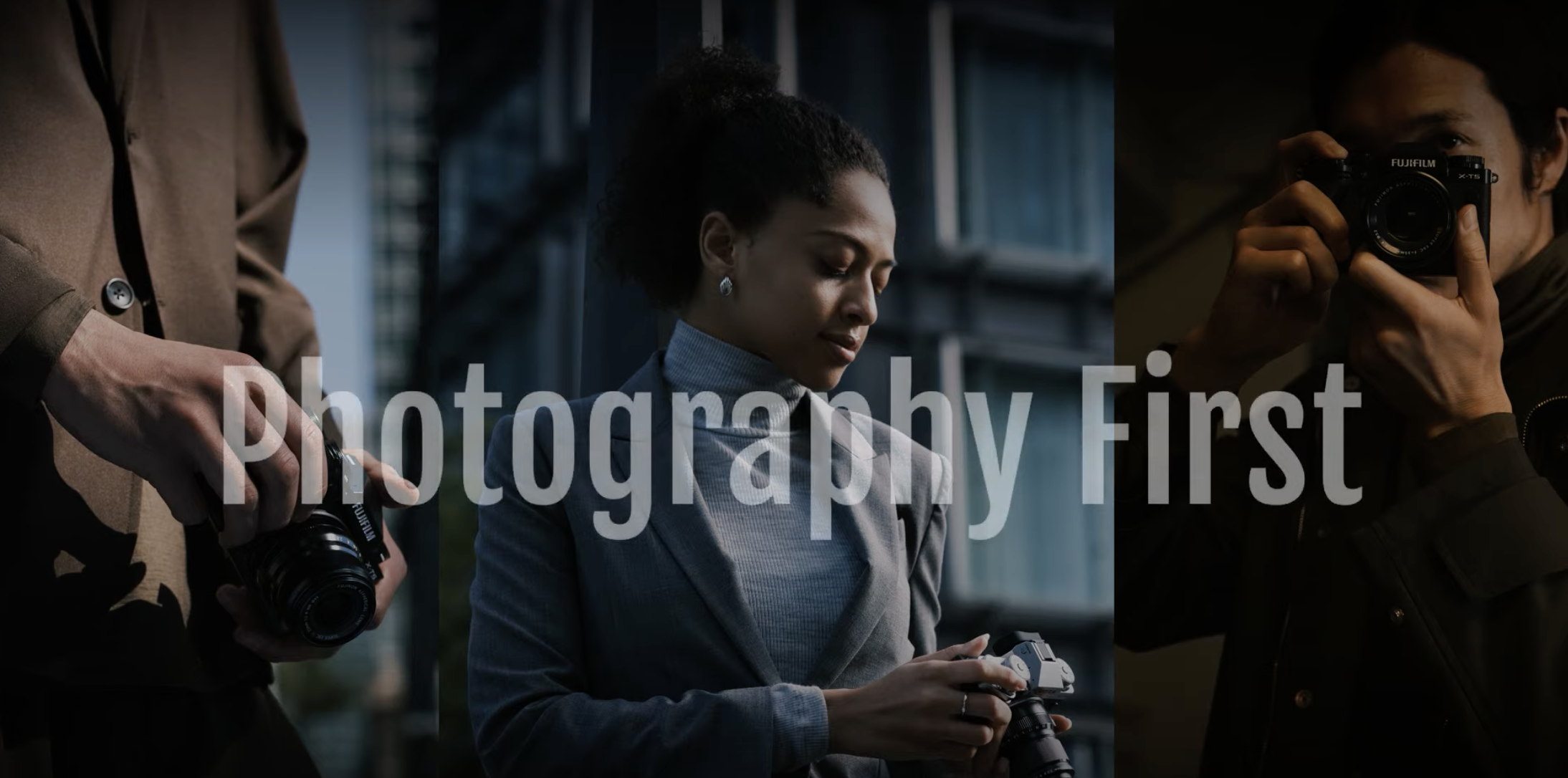 Fujifilm remains a "photography first" company – a strong sentiment when today Canon launched the EOS R6 Mark II (opens in new tab) as the ultimate hybrid camera!
It IS the Fujifilm X-T5!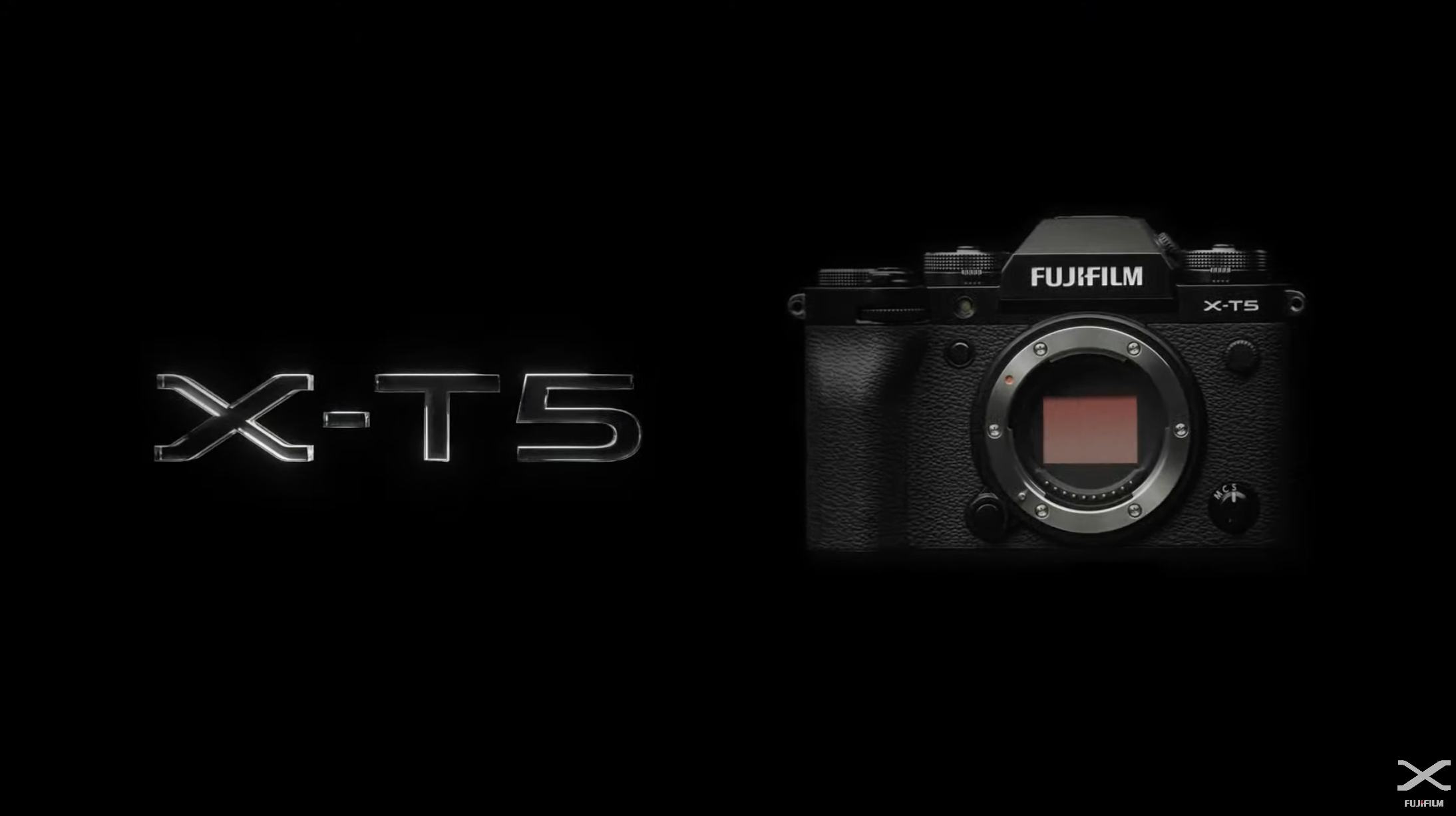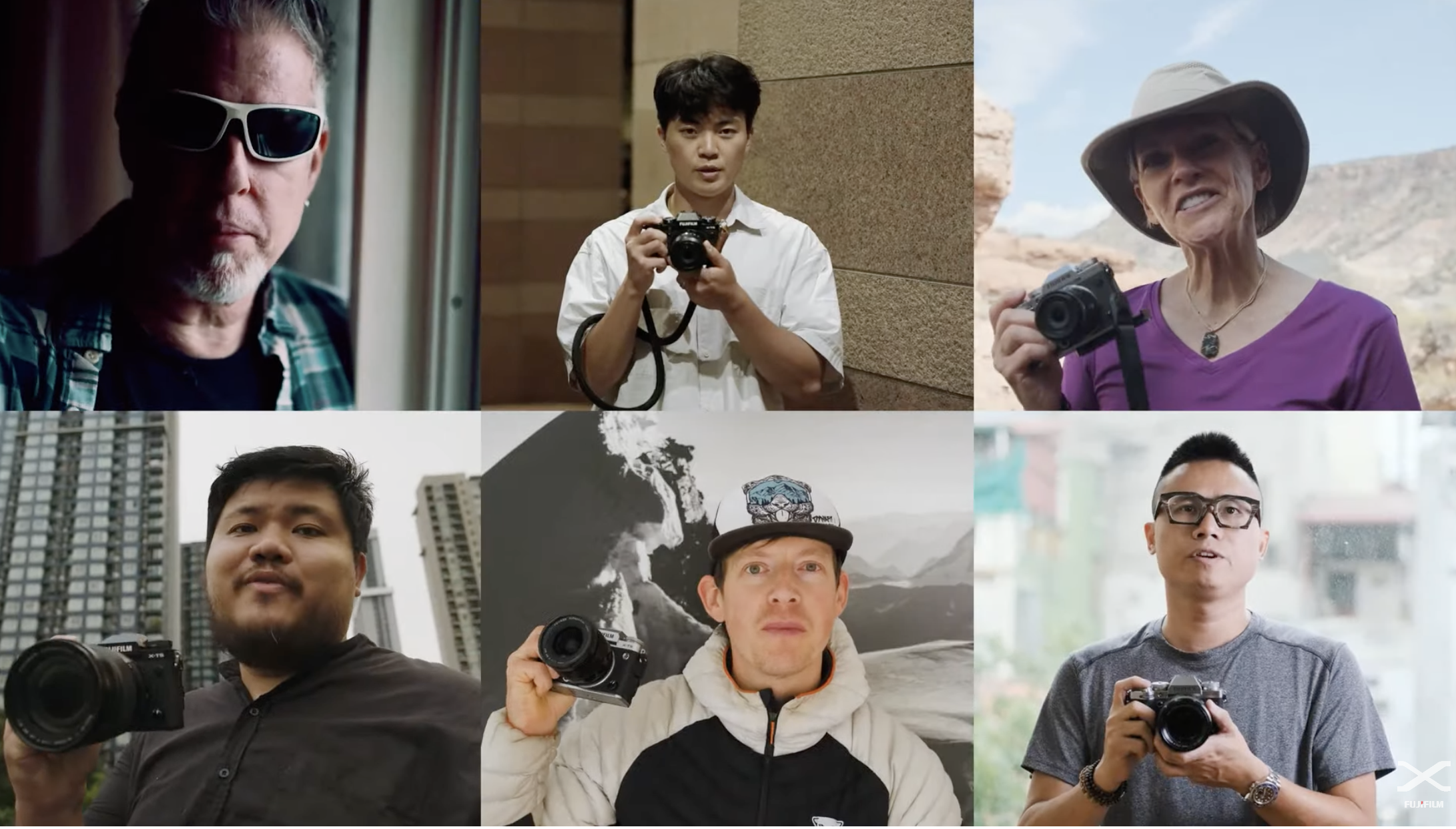 The entire camera design has been refined to make it more comfortable and easier to use. Buttons have been refined down to the smallest detail!
"More black, and finer and elegant texture." Fujifilm has actually blackened the black pigment of the camera.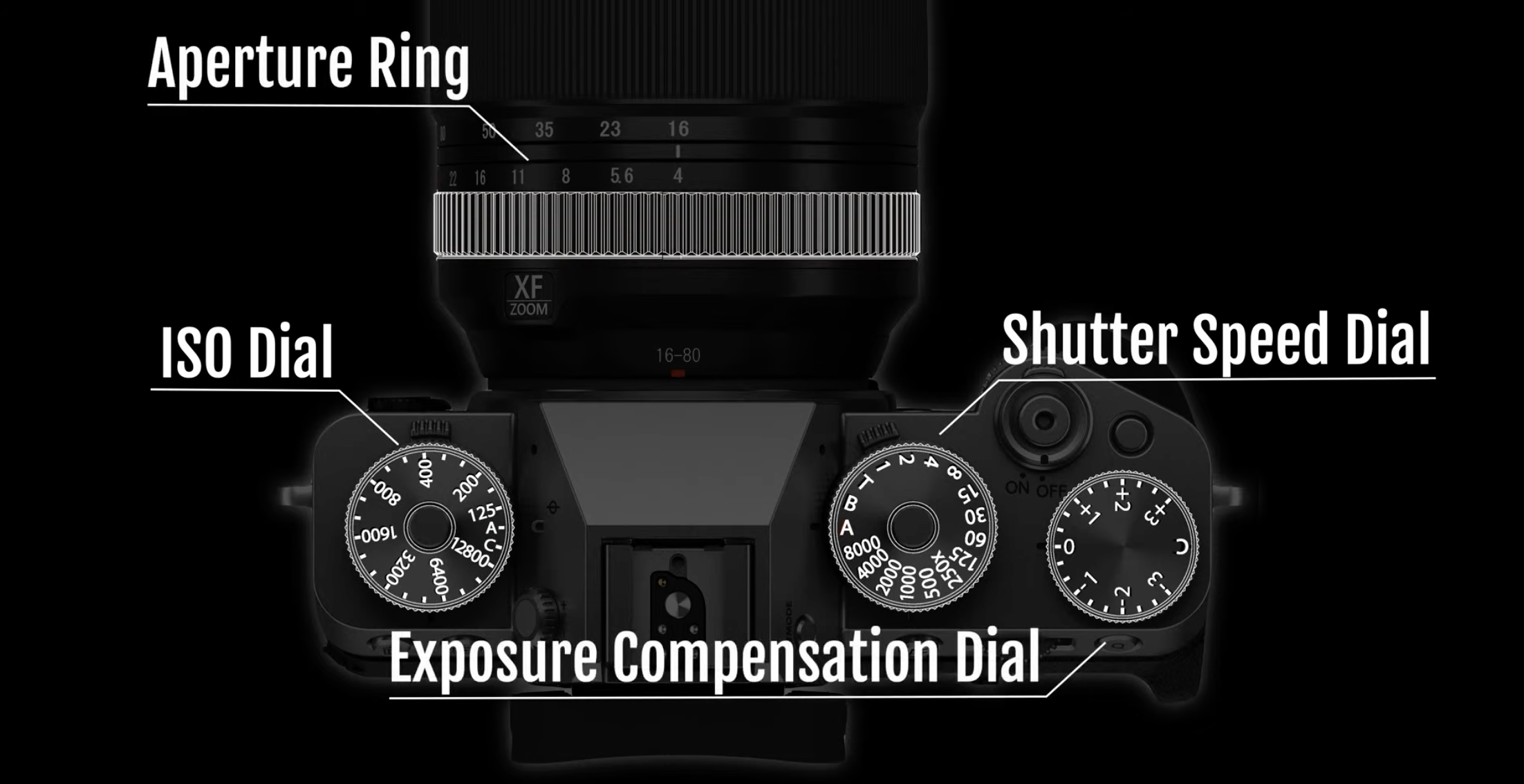 Fujifilm's Product Planner Jun Watanabe is telling us about the X-series cameras and the controls — the X-T5 will stick with that design.
There are three dials on the top of X-T5 – giving it standalone ISO, shutter speed and exposure compensation dials – and Fujifilm is striving on the "ultimate classic" at the heart of photographic equipment. With the Fujifilm X-H2 and X-H2 serving as excellent video cameras, Fujifilm has decided to focus very strongly on stills photography with the X-T5!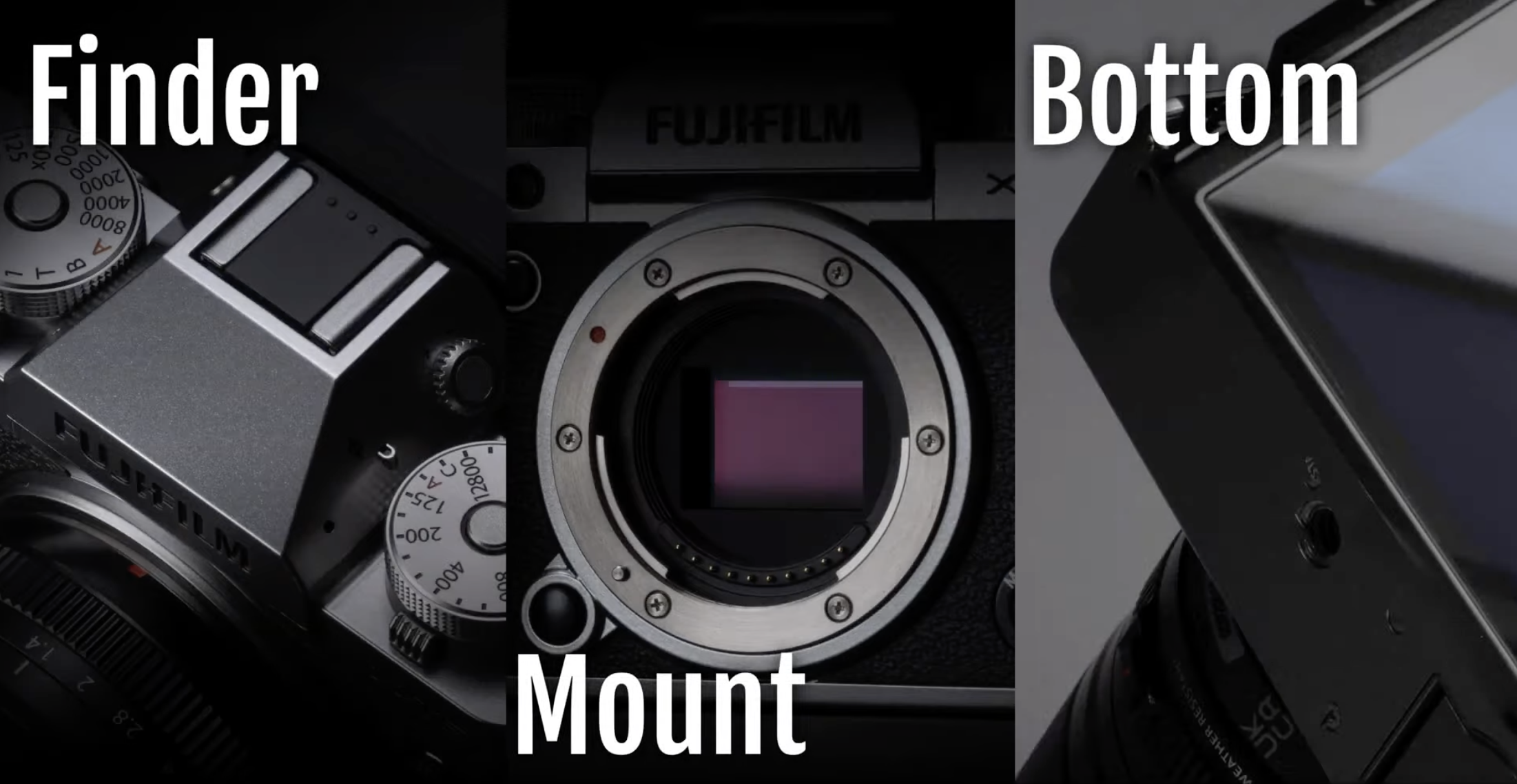 Evolution of the X-T series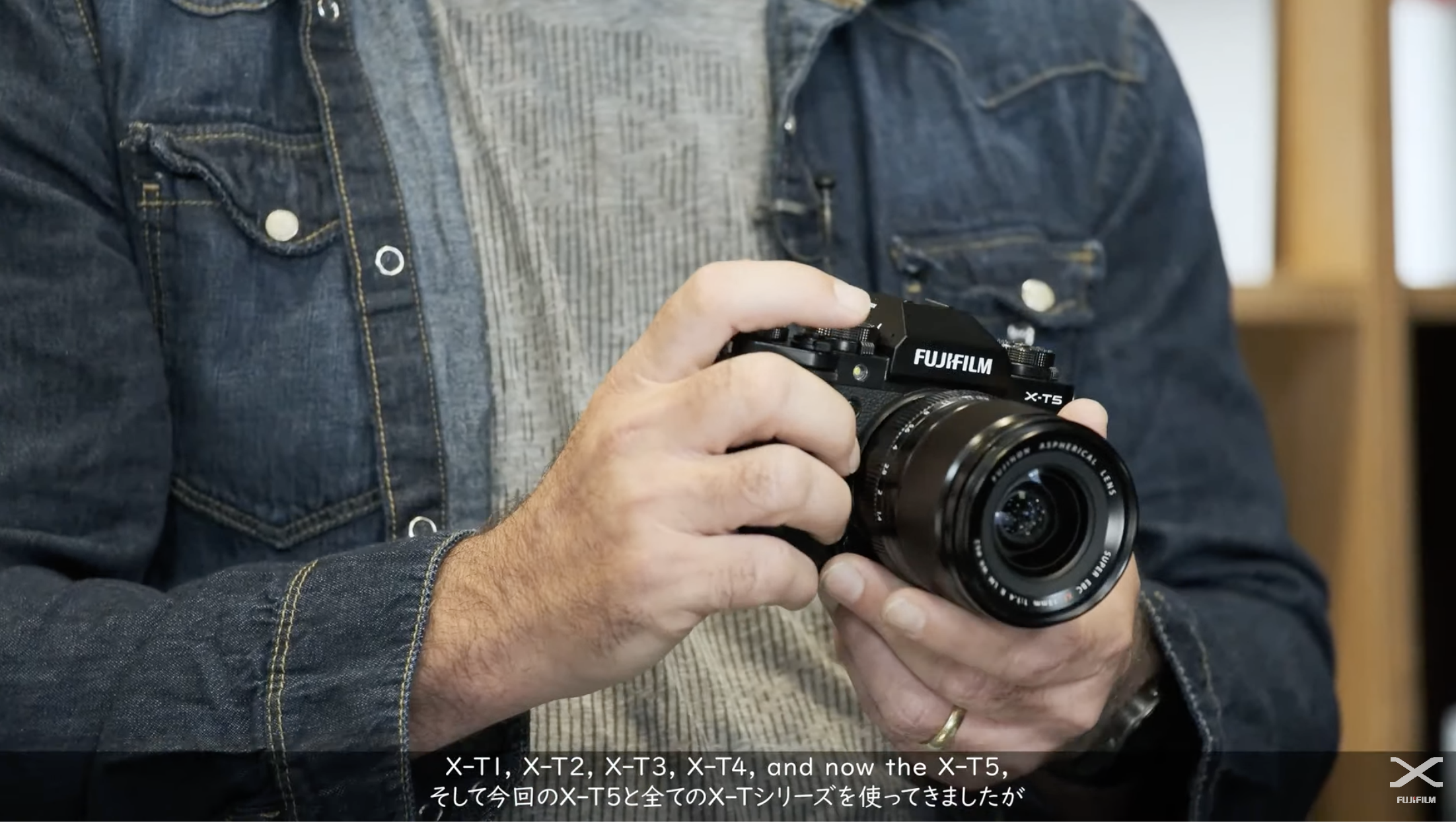 Photographer Kevin Mullins tells us a bit about his use of the camera. "It's just a very well rounded design which is going to make you feel like a photographer when you're holding it in your hand."
"A camera that will appeal to photography purists"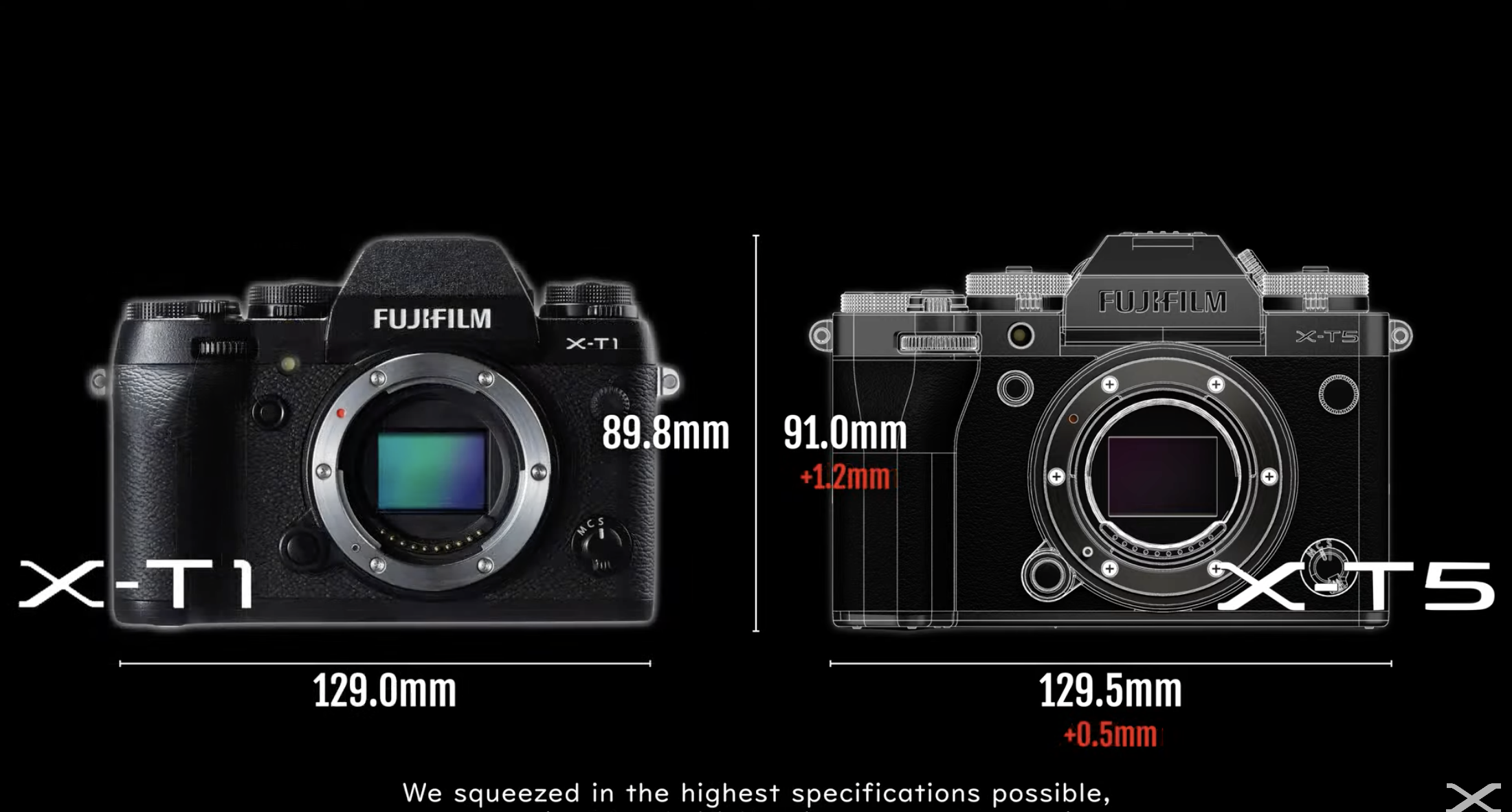 Weight-wise the X-T5 is 50g lighter than the X-T4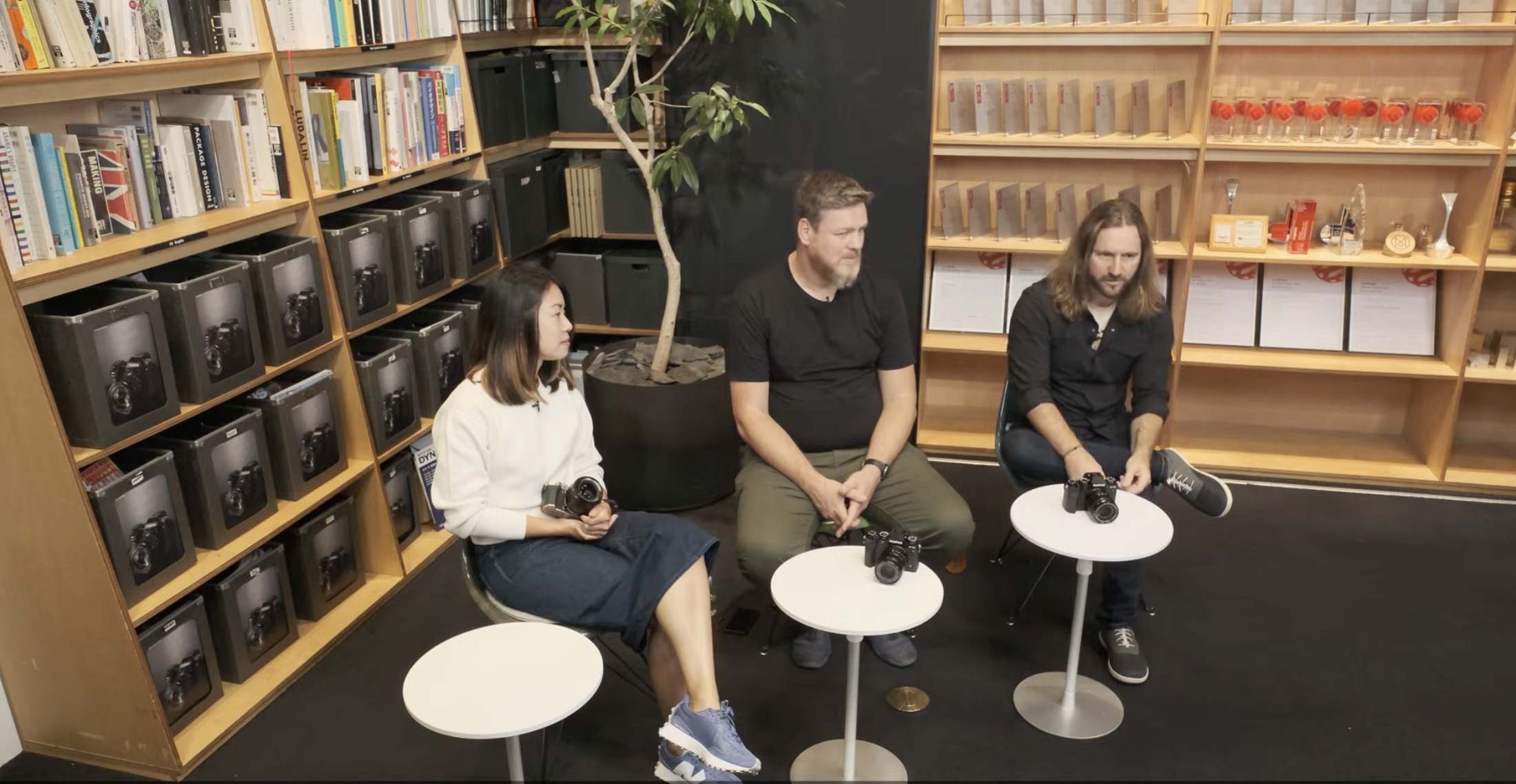 Photographer Elia Locardi is talking to us about his transition from the X-T1 to the X-T5, as well as how Fujifilm's film simulations make them excellent cameras for color and tone reproductions.
"40MP is such a fun file size to work with, as you never feel like you're going to run out of details. All the detail is there, just waiting to be discovered."
"I feel like we talk about megapixels but not the quality of those pixels."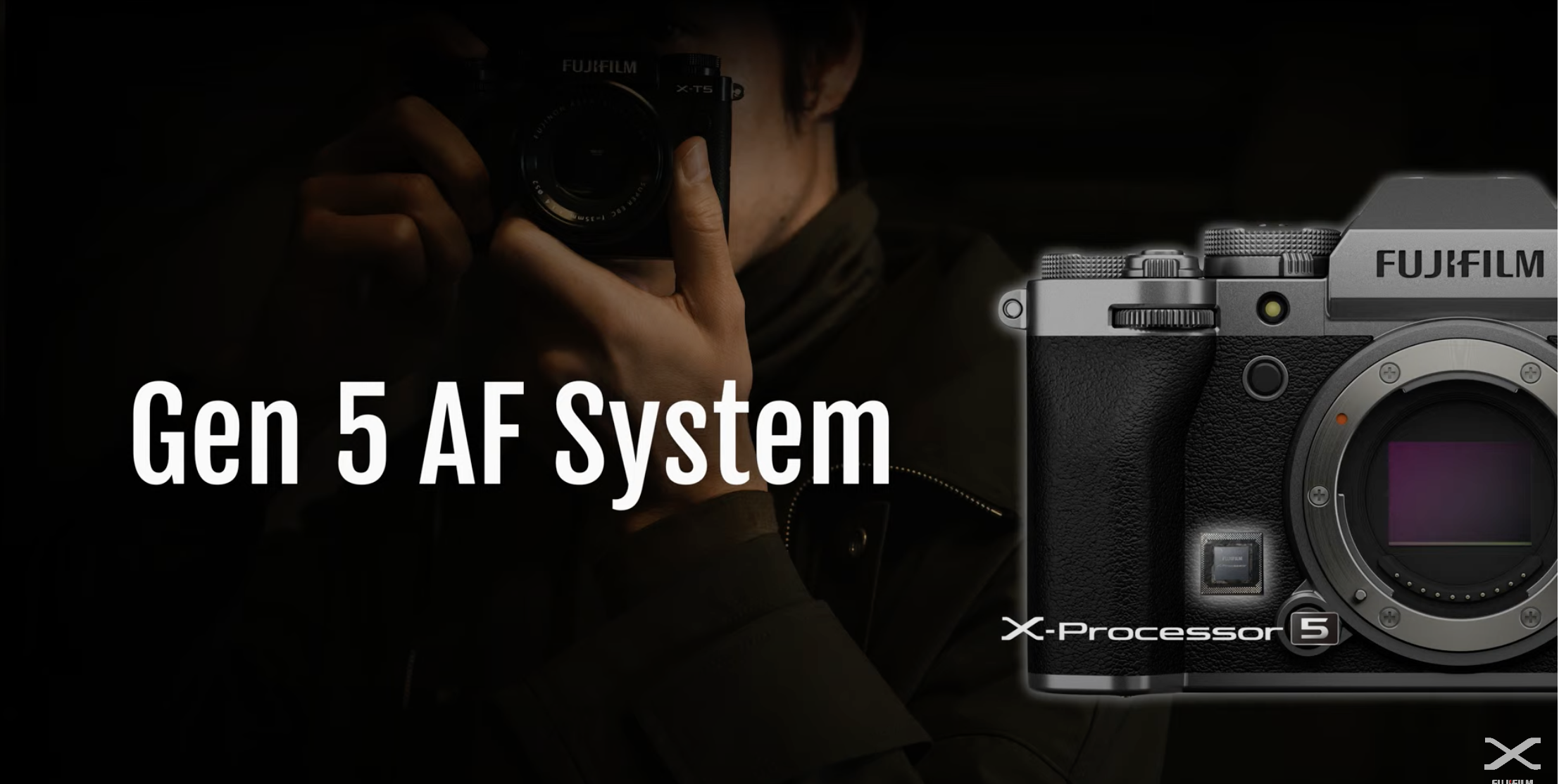 Running X-Processor 5
The X-T5 has the X-Processor 5 running everything from image stabilization to battery management. It's the same processor as found on the X-H2 and X-H2S. The battery life has increased from 600 to 740 frames from the X-T4 to X-T5.
The product launches don't end here... here's that XF30 macro!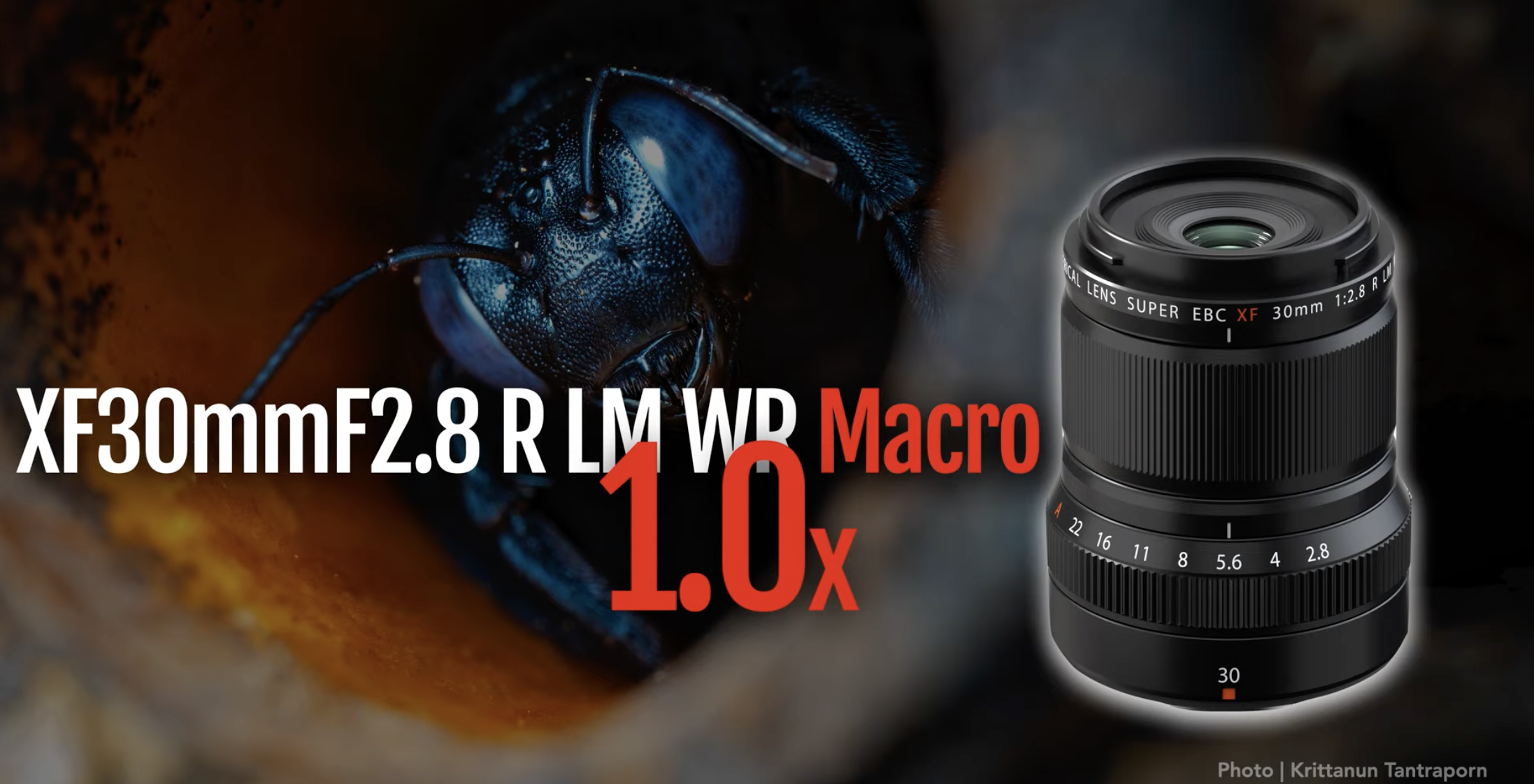 We're finally seeing the Fujinon XF30mmF2.8 R LM WR Macro lens that we've seen on the lens roadmap. Despite having amazing macro capabilities (a 10cm minimum focus distance) this is a prime lens with a standard angle of view, and a focal length of 46mm in 35mm terms.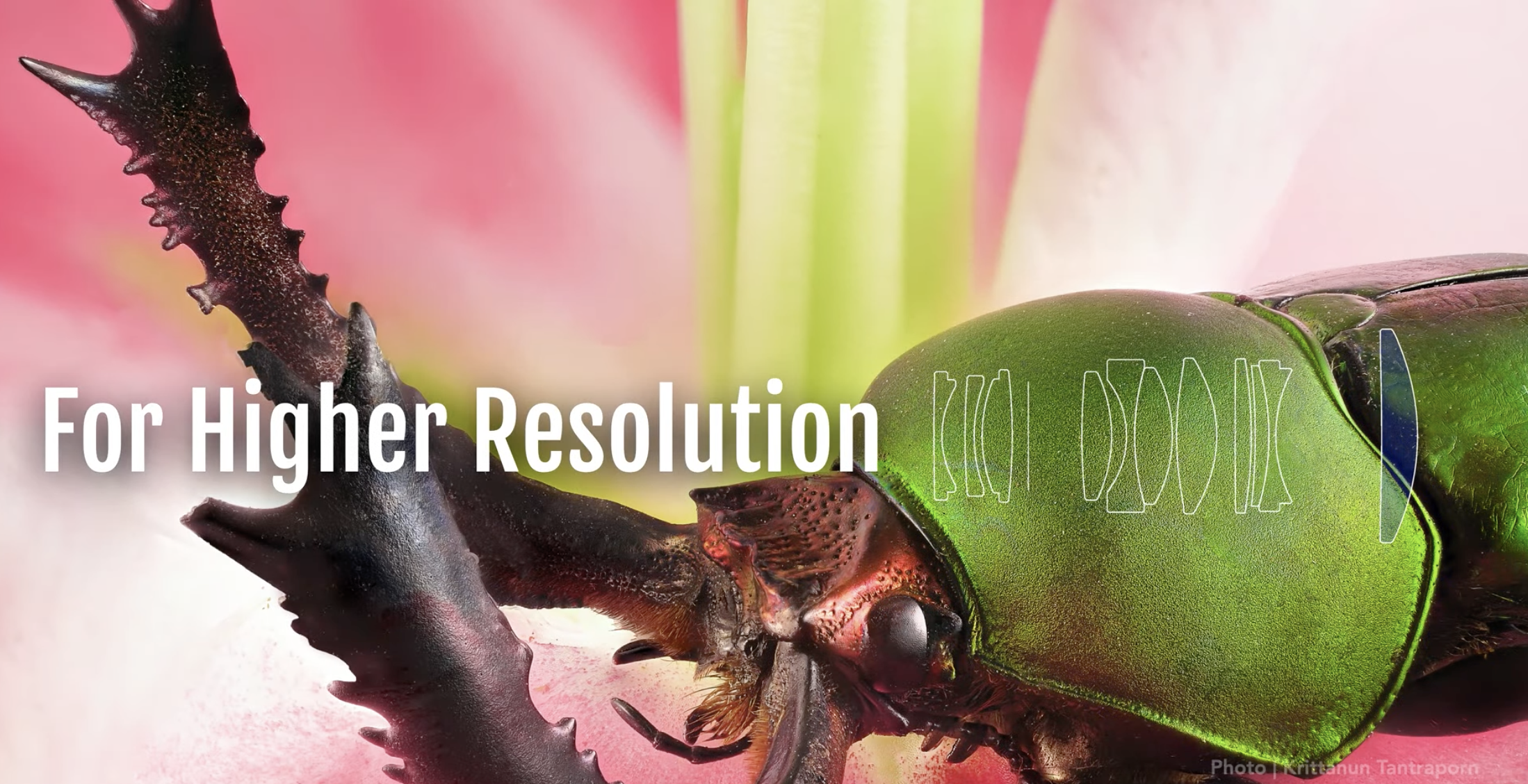 This is a true 1:1 magnification macro lens, and it's super compact, too!
The focus is powered by a linear motor, said to give accurate and speedy focusing.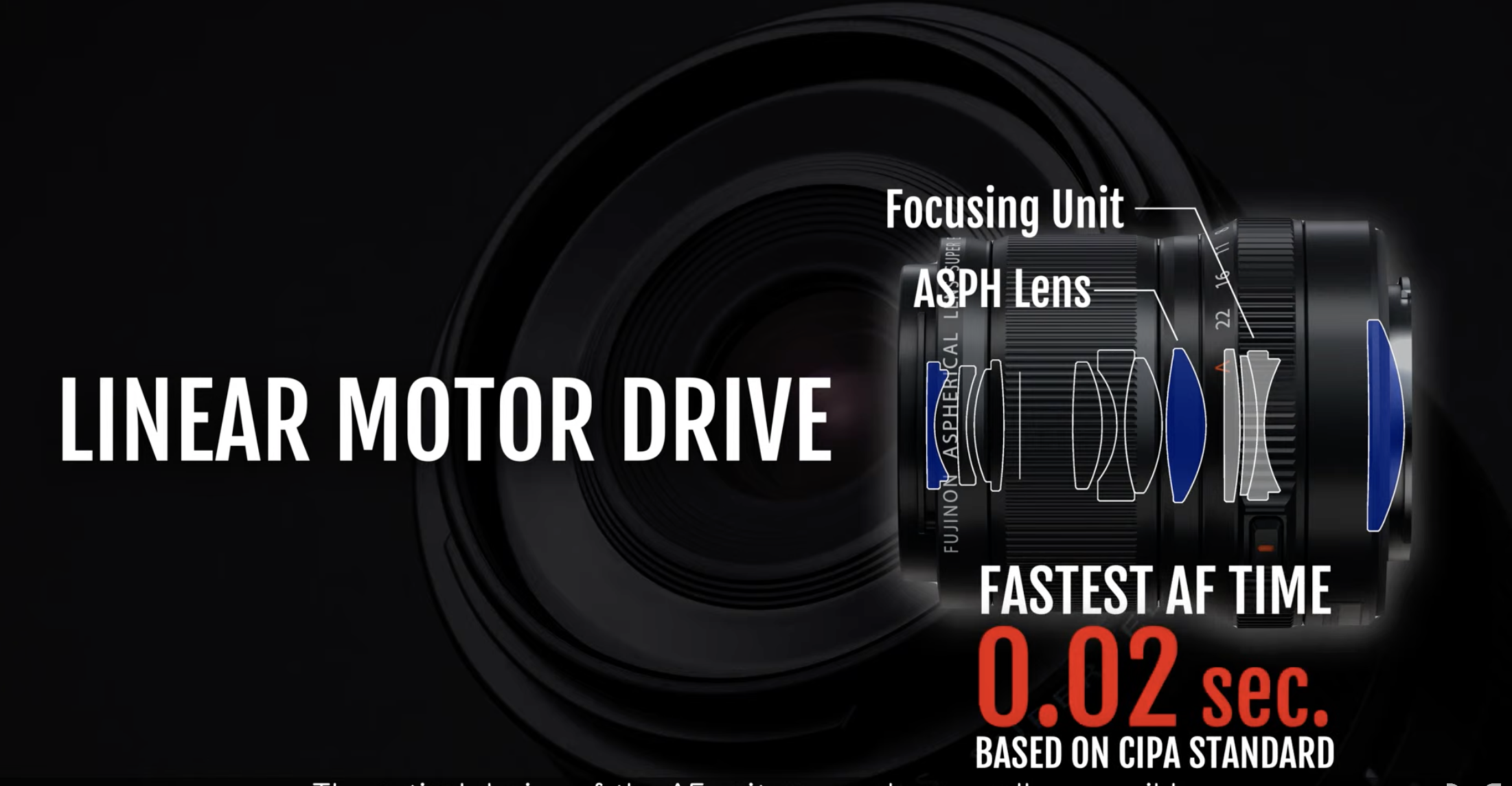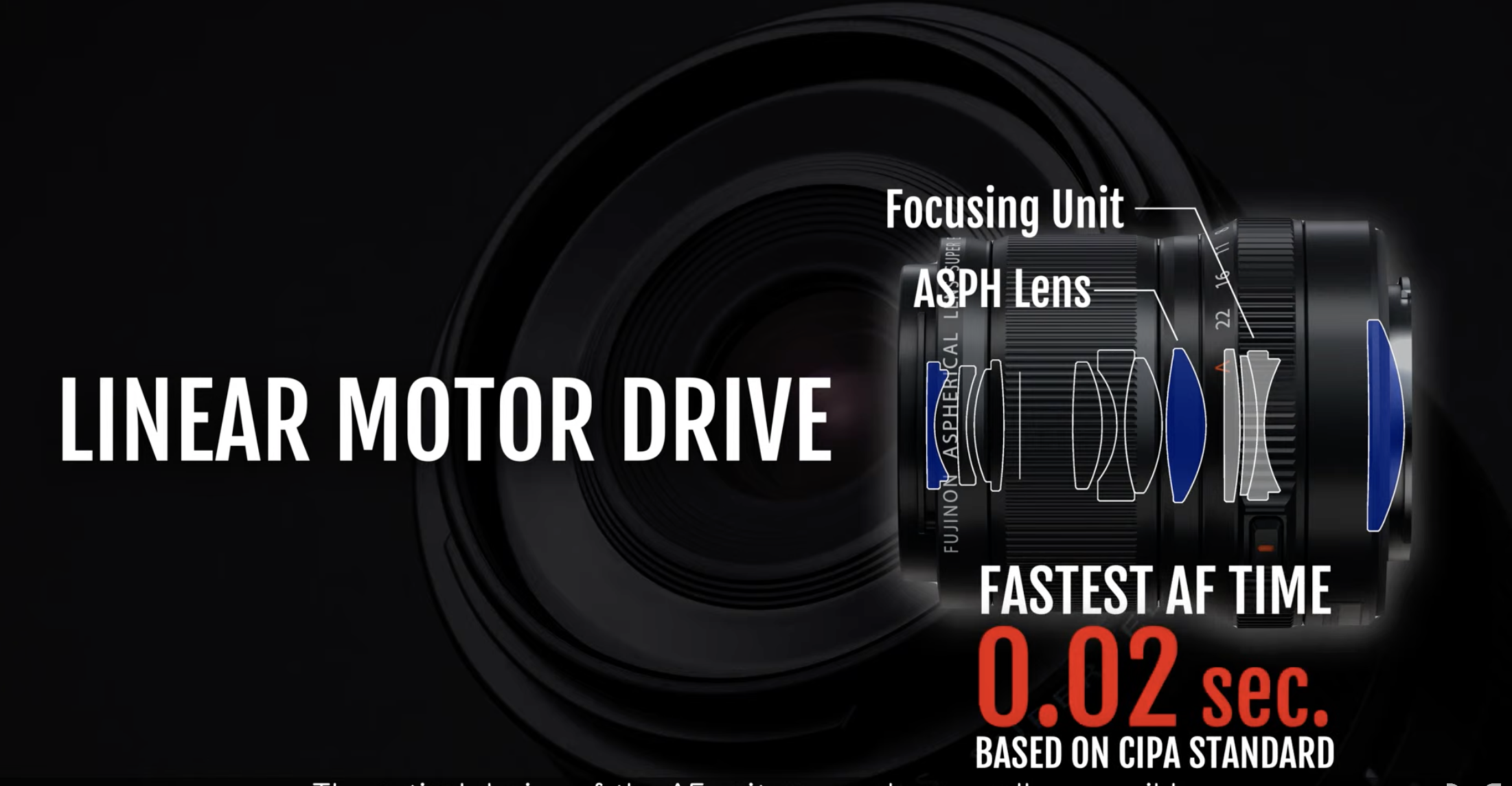 Pricing and availability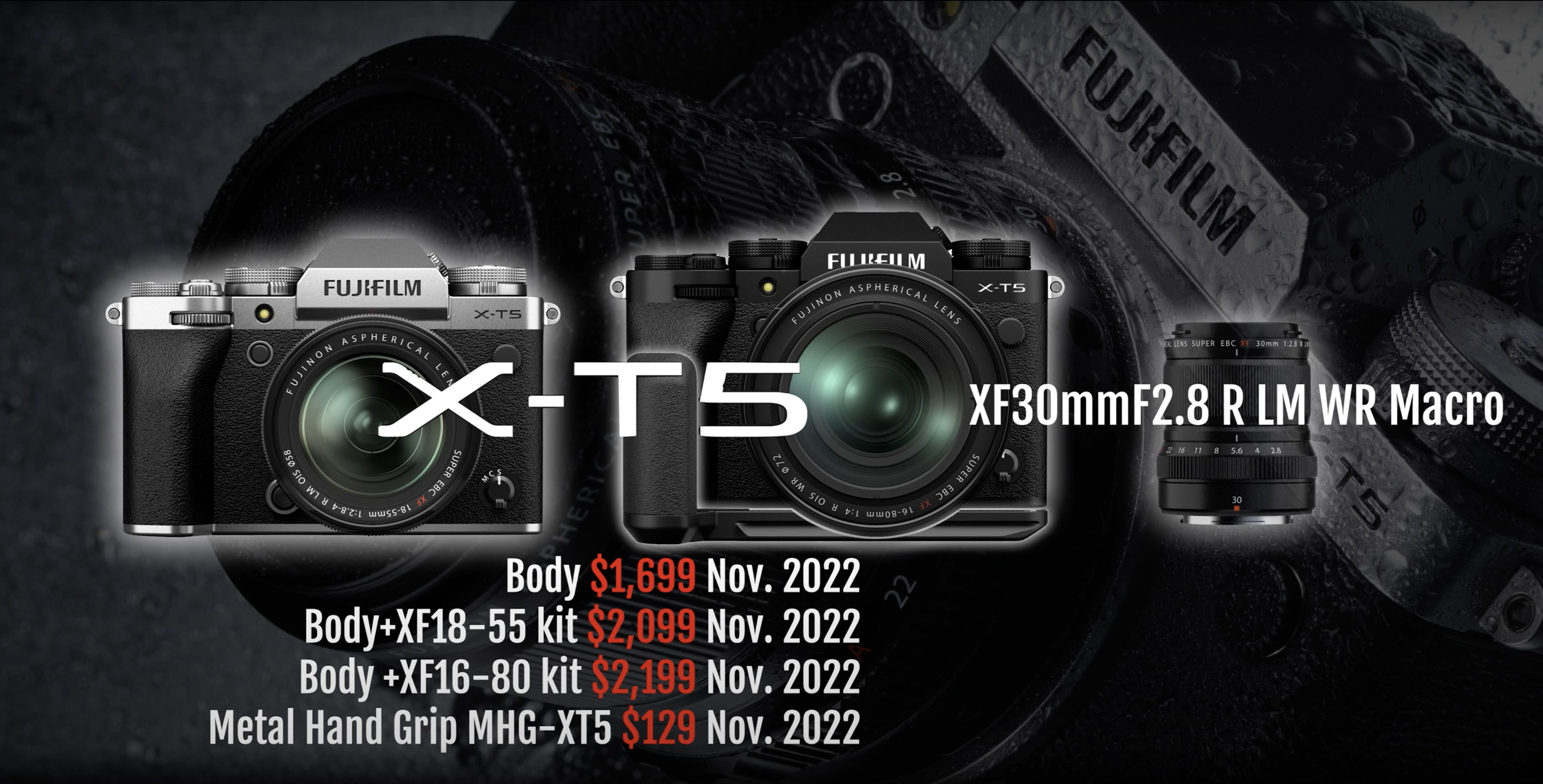 The X-Summit ended with a word on pricing and availability. The Fujifilm X-T5 is due to go on sale on November 17 and will be available in black or silver. There are three kit variations.
Fujifilm X-T5 Body Only: $1,699/£1,699.00
Fujifilm X-T5 Kit with 18-55mm lens: /$2,099£2,049.00
Fujifilm X-T5 Kit with XF 16-80mm lens: $2,199/£2,149.00
XF30mmF2.8 R LM WR Macro: $599/£599

A new camera announcement usually brings some negative social comments out of the woodwork – after all, camera manufacturers can't please everyone. However, so far, reactions to the Fujifilm X-T 5 look overwhelmingly positive.
Thank you fujifilm for giving us back the tilt screen. I will defo pre order 👌
Camera deals, prizes and latest news
Get the best camera deals, reviews, product advice, competitions, unmissable photography news and more!
Thank you for signing up to Digital Camera World. You will receive a verification email shortly.
There was a problem. Please refresh the page and try again.