The recently announced Leica Q3 has been a massive hit with many, and Leica has been somewhat of a buzzword in the world of photography over the last few months. Many Youtubers have been ditching their trusted systems to try out the Leica Q-system with many picking the Leica Q2 or even the original Leica Q, and I am sure Leica are taking notice of this.
But in a recent post by rumor site Leica Rumors, the site suggests that there could be an entry-level Leica Q-series camera on the horizon, calling it the Leica Q-E. But does this make sense, and what will this type of camera look like?
I personally shoot a Leica M-E, which was the entry-level equivalent of the Leica M9, so here are my thoughts on the rumors, and what a Leica Q-E could look like.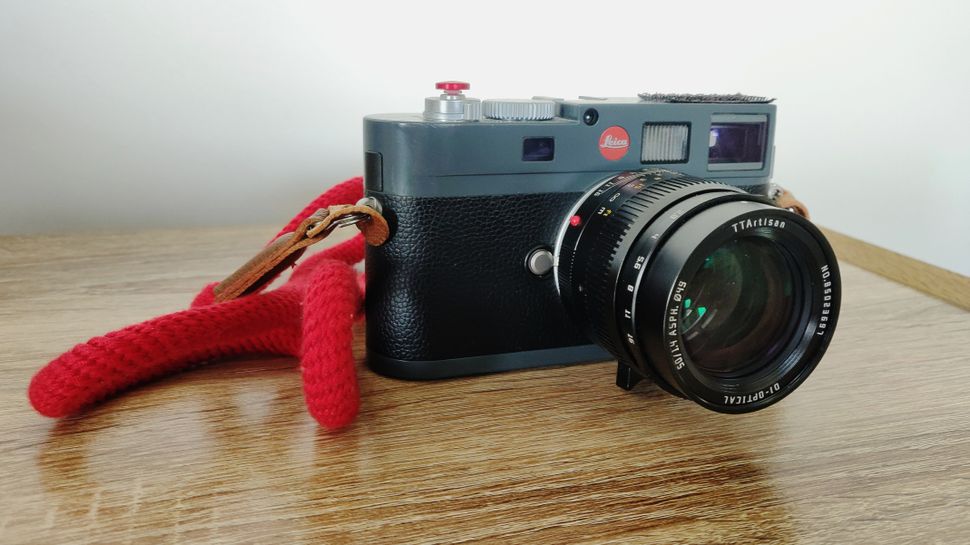 The Leica "E" History
The entry-level Leica or the "E" equivariant of a Leica camera was first introduced when Leica wanted to encourage more users to take up the German company's products, so they had to design a more "affordable" camera and introduced the Leica M-E in 2012.
This M-E was a near-carbon copy of the very popular Leica M9 however, it removed the lens selection tab on the body, so you couldn't see what your composition would look like on either a 50mm or 90mm for example. And Leica also removed the USB connector on the left-hand side of the camera, meaning you have to take the bottom plate of the camera every time you wanted to transfer your images to your computer - something which I never like doing after my ordeal with a faulty CF card reader
But, apart from those tweaks and the camera only being available in grey, the Leica M-E (Typ 220) and the Leica M9 remained very similar. Leica then reintroduced this concept with the Leica M240, by releasing another Leica M-E for the M-system in 2019.
Leica Q-E: does it make sense?
While the Leica Q3 and Leica Q2 have been very popular cameras for the German company with many ditching other brands for the red dot. While prices and stock of the Leica Q2 have been reported as at an all-time low and the office Leica Store in the US not listing the Q2 as in stock either.
Now the slightly cynical person in me says "Well that's because Leica wants to sell the new Q3" and I might be right, but what if I'm wrong and the rumors about a Leica Q-E coming to the market is the real deal?
According to rumors this new Leica Q-E would be based on the now-old Leica Q2, but what is Leica going to change in order for this new entry-level Q-series to be an "affordable" alternative to the $5,995 / £5,300 Leica Q3.
While there are no official clues or even any rumors to go on, I'm going to throw my own two-cents into what I think a Leica Q-E (if real) could potentially look like:
I think Leica will stick with the same body as the Leica Q2, it s a popular camera with great ergonomics, so makes sense there. I hope they will paint in grey like previous "E" cameras which would identify the "Q-E" branding.
Now the next point is going to hit a nerve with many... as the Leica Q-series is a fix-lens camera system with a very popular 28mm f/1.7 Summilx lens, I personally feel the only way Leica can make a Leica Q-E affordable is to reduce the aperture of that lens, say to f/2.8 and call it a 28mm Elmarit - this way it is cheaper to make and does not lose the popular focal length, but takes away enough "premium" that users won't feel too cheated if they can't afford the new Leica Q3
While some might be in disbelief that I would even suggest changing the lens aperture - you have to think Leica needs to make this appealing enough for users not to just go out and buy a used Leica Q2 - yes the lens is a lower aperture, and the price will be higher, but you're getting a brand new camera - that changes a lot of things, including warranty!
For now, if the Leica Q3 is too much of a stretch for your hard-earned cash, I would go to your favorite retailer and see if they still have a Leica Q2 in stock, some still do and it could be the best buy you make, seeing there is no real evidence that a Leica Q-E is coming anytime soon - now is the time to buy, if you can't wait.
Read about the best Leica cameras, and the best full-frame compact cameras