As photographers, we all have different ways in which we work to get the kind of shots we personally like to take and deliver to our clients, and with this task of course comes different working styles and the different "superstitions" before a shoot. Let me tell you about the day I lost images to a £2,500 / $3,250 (about AU$4,400) photoshoot and why now, I never remove a memory card from my camera.
So this is a rather hard story to tell, not only because I did not follow my own advice, but it still leaves a bitter taste in my mouth, and is probably the biggest mistake of my career, and the one I learnt the most from. So here goes the sorry tale..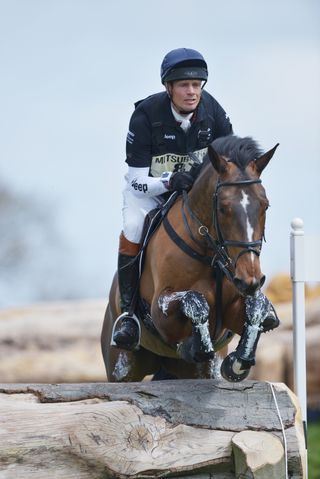 I was hired to photograph a new marketing campaign for a very well respected company who produced equestrian clothing for all ages. This company at the time was a dream client, they had a very healthy budget, were open to ideas and wanted a new look for their next marketing campaign. I suggested instead of having the traditional studio lifestyle shots, why not take the studio outdoors and photograph riders of various ages on their horses and ponies wearing the new range, after all the products are to be expected to be worn outside in the day-to-day.
A date was set, a venue was privately hired and a total of 8 models were booked, 4 riders and their horses, one being an Olympic gold medallist. I have quite a "religious" pre-shoot regime of taking all my camera equipment out of there flight cases and cleaning them, un-mounting lenses and cleaning all optics, cleaning sensors and then remounting them with their "paired" body and then wiping down the whole packed to finally taking a single picture to make sure all it well, and like other times everything was well, until the day of the shoot.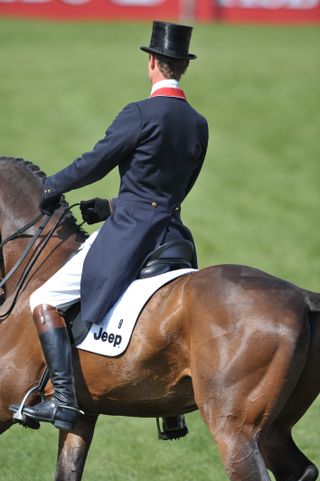 On arrival I was informed that the shoot had been brought forward an hour, luckily I arrived 2 hours before to scout out locations before the models and horses arrived, so everyone was now on a tight schedule to get get everything we needed incase bad weather was to set in, I started taking images, a few test runs, the marketing department where happy so we go on with the shoot.
Two hours later after having had various wardrobe changes for both riders and horses, marketing asked if they could have a could of images now so the can do a preview and a behind the scenes, of course I said and went to get my camera's transfer cable to only realize that, despite meticulous planning, the cable was still on my office floor at home.
This was before Bluetooth or Wi-Fi was built-in to cameras like we know today, so I said unfortunately I left my cable behind and would send the image as soon as I got home. However, this keen marketing manager sprung into action and delivered to me an "old, but fully working" CF card reader, as they described it and I reluctantly ejected my memory card, placed it into the card reader and used it on my PC to transfer the images selected, put the card back in my camera and went on with the shoot.
It wasn't until the next morning I realized my fatal mistake when I got an email from the marketing department saying the images they downloaded from the day weren't opening or some only had "half an image", it was at this moment my heart was in my mouth and I turned my camera on to preview the images. All seemed well, and now at home I took my data transfer cable, plugged it into the side of my camera and began transferring images, every single image on that card was corrupt, all were useless. All the planning and time everyone put in was wasted. It was the card reader that had done it and ruined the whole thing - a freak accident, possible, but to this day I wish I never accepted that dodgy card reader and insisted on delivering the images later that day.
The whole shoot had to be re-shot, models had to be re-booked, the venue hired again, and I shot the whole thing again for free. The morale of the story, alway check you have everything you need, check again, and never accept a card reader off anyone and always transfer your images from the data cable supplied with your camera.
A very biased view, I know, but even 10 years later I still never remove a memory card from any camera and always use a data cable, and who said photography wasn't emotional?
Read more:
Photoshoot ideas for photographers
52 photography projects
215 of the best photography tips
Best Nikon camera
Best Canon camera