Rumors have been swirling for months that Nikon is preparing to launch the long-awaited Nikon Z8 full frame mirrorless camera in the next few weeks, but new information suggests that the Big N might have another surprise up its sleeve with a second mystery full frame camera announcement.
This camera will not be a replacement for either the Nikon Z6 II or Nikon Z7 II, and instead will be a brand new model that we have not seen in the current Nikon lineup, according to a report by Nikon Rumors. Frustratingly for Nikon fans, the details stop there – but there is plenty of speculation about what this new camera might be.
A rumor that surfaced a few weeks ago was that Nikon is planning on making a full frame version of its very well-received Nikon Z fc retro-styled camera. This would be akin to the Nikon Df, a digital SLR camera from 2013, which took Nikon's latest (for the time) digital technology and housed it in a beautiful retro-styled body. This could well be a Nikon Z6 II or Z7 II that has been repurposed into a camera that looks as good as the photos it takes.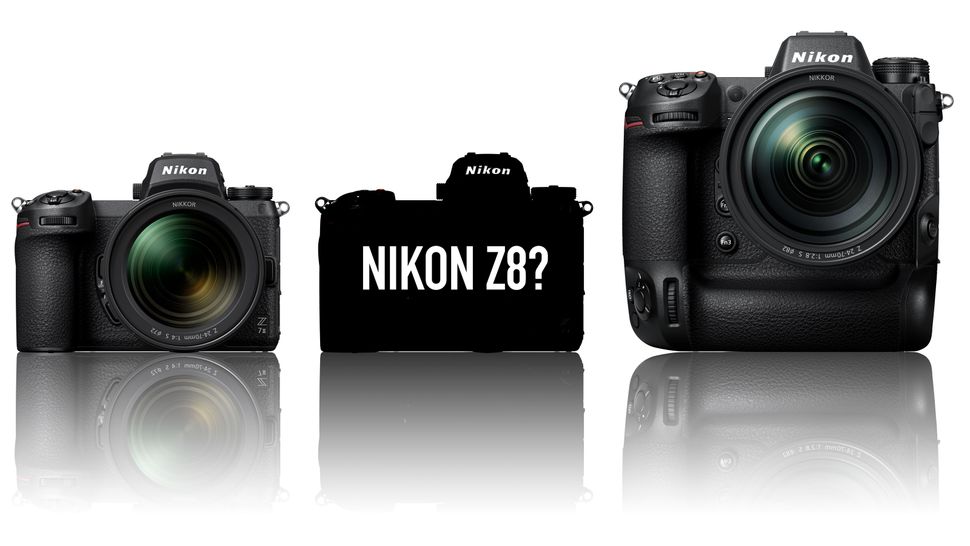 Nikon has also openly admitted that it hopes to expand its share of the video market, so a brand new video-focused full frame camera wouldn't be out of the question.
There are two routes to follow here for Nikon. Producing a traditional hybrid camera with a specific tilt to video is a route that other manufacturers have gone down. Sony has the Sony A7S III, which takes the body and styling of its Alpha range but with a sensor designed for video capture over stills.
Canon has pursued a similar path with its Canon EOS R5 and Canon EOS R5C lineup, where the latter offers better video handling and cooling. Nikon could do something very similar with a Z8 and Z8C, or launch a new product category entirely.
A second option would be for Nikon to take a direct shot at the latest Sony ZV-E1, Sony's brand new full frame vlogging camera. It already has the vlogging-focused Nikon Z30 in its lineup, which uses an APS-C sized sensor, but with the vlogging and online video market exploding right now, a full frame version of that camera is not hard to imagine.
With the long-rumored Nikon Z8 just potentially weeks away, we might also see the first appearance of this second camera, so stay tuned for all the latest.
For more of the latest on what we might see coming soon from Nikon, check out our Nikon rumors hub. Or for the best current Nikon gear, see our guides to the best Nikon camera and the best Nikon lenses.