We were all just getting used to having three cameras on the back of our smartphones, but Lenovo is set to outclass the rest of the phone market with the Lenovo S5 Pro rumoured to come with a quad-camera setup.
Details are a little sketchy but the computing giant - which acquired Motorola back in 2012 - is poised to reveal a phone with four cameras on its back.
Why four cameras? It's unclear at the moment, but Chang Cheng, Lenovo's VP, teased the four cameras on a Weibo post. The image shows four cameras in a square formation.
Another post on Weibo seems to show an image taken on the upcoming - but not yet announced - Lenovo S5 Pro and has been taken in AI mode and using a Super 2x Optical Zoom.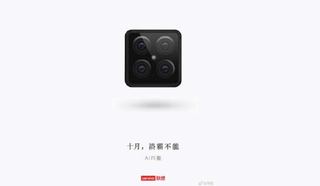 Given the AI badge, it looks like Lenovo is going the way of Honor and Huawei and will be adding AI smarts to its photo functionality, as seen on the Huawei P20 Pro.
This usually boils down to the phone able to automatically choose the situation you are in and change the camera settings to suit.
There are no other specs for the phone but given this will be an upgraded Lenovo S5 which came with 5.7-inch FHD+ display with 18:9 aspect ratio. Camera-wise, It had a 13MP + 13MP camera setup on the back of the device and a 16MP camera on the front for all your selfie needs.
Samsung has also teased a rear quad-lens setup, which could come to its upcoming phone, the Samsung Galaxy A9 Star Pro.
Via PhoneRadar