UPDATE: The exact release date has been confirmed for the Voigtländer Nokton 50mm f/1 Aspherical RF-mount – the first third-party lens sanctioned by Canon with electronic compatibility with EOS R cameras.
The ultra-fast glass will be released on October 26, and will be one of the most sought-after nifty fifty lenses for EOS R users – and, if it lives up to some of Voigtländer's other optics, perhaps it'll be one of the best Canon RF lenses as well.
…
ORIGINAL STORY (20 Sep 2023): Cosina has released details regarding its first Canon RF lens, the Voigtländer Nokton 50mm f/1 Aspherical RF-mount. Announced earlier in the year, Cosina has now provided us with a release date along with further lens specifications.
Although this lens is already available for the Nikon Z and Leica M mounts, its arrival on the EOS R system marks a significant milestone for Canon – one that many weren't expecting so soon. The Nokton will become the first third-party RF-mount lens officially licensed by Canon to incorporate electronic contacts, with the ability to communicate directly with the EOS R system, supporting all EXIF data.
• Check our guide to the Best lenses for Canon RF
The 50mm lens boasts an ultra-large aperture of f/1, with an image circle enabling it to be used with both full frame and APS-C bodies. Cosina has simplified the lens configuration while keeping the high-performance attributes, by including a ground aspherical lens and mechanism. The mechanical part is also equipped with a floating mechanism, which enables shooting from the shortest shooting distance of 0.45m.
No fewer than 12 aperture blades are featured in this lens, producing a more circular opening. This somewhat significant detail enables the out-of-focus bokeh to be more soft and circular and, therefore, less polygonal.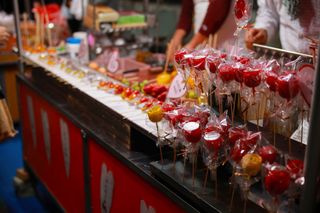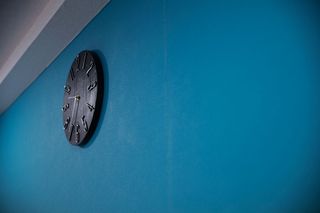 The Nokton lens is fully manual and includes an aperture click-switching mechanism, facilitating smooth and delicate focus adjustments. This feature can be a real benefit when capturing video, especially with the lens being compatible with the in-body image stabilization of EOS R cameras. The lens also includes three focus assist options – enlarged display, focus peaking, and focus guide (excluding the Canon EOS RP).
A worthwhile cautionary note to consider with this lens is that Cosina has made clear in its release that, due to the optical characteristics of the lens, some magenta fringing may become visible on the periphery of the scene (dependent on shooting conditions). This caution is specifically stated for the Canon EOS R, Canon EOS RP, and the original Canon EOS R6.
The Nokton 50mm f/1 Aspherical RF-mount is scheduled for release in October 2023 at a price point of around $1,600 / £1,300 / AU$2,500.
If you can't wait, check our review of the Canon RF 50mm 1.8 STM or the Canon 50mm RF 1.2L UTM.