With a year of the global pandemic under our collective belts, every industry around the world has become used to doing things a little differently. With photographers and celebrities kept apart due to travel restrictions or lockdowns, remotely shot magazine covers have become pretty prevalent. Entertainment Weekly (EW) recently shot a digital cover story for Disney Plus' latest offering, The Falcon and the Winter Soldier.
However, the two stars of the show, Anthony Mackie and Sebastian Stan, were in two different places and in two different bubbles. To get around this problem, cinematographer Pawel Pogorzelski combined footage of the two actors to make it look as if they were "mirroring and becoming each other".
• Read more: Best streaming services
This digital cover was designed to "emphasize the stars' roles as dual leads in the new show, as well as their characters' relationship as competing heirs to the Captain American legacy", according to this EW article.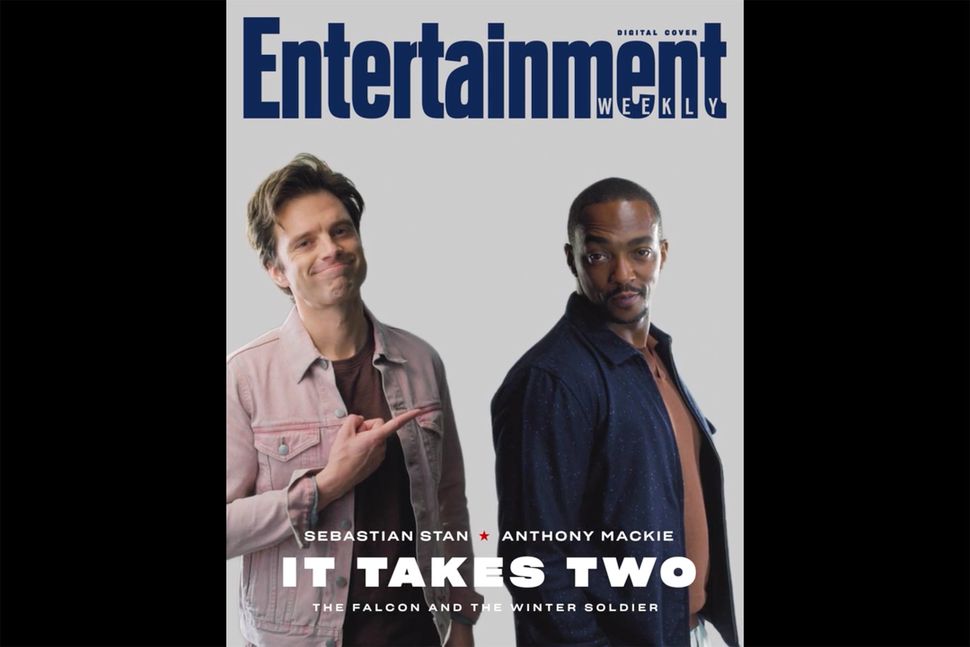 Pogorzelski is actually currently working on an upcoming film project with Sebastian Stan, so he was able to work with him in person. Pogorzelski says, "It was super tricky, but thankfully we were able to do Sebastian's part first and be there in person so we could give him an idea of what it was going to look like in camera. Then Anthony had that part, so with playback and split-screen I could explain the concept and show him a rough idea of what it was gonna look like."
Apparently, both shoots for the digital cover were organized according to strict COVID-19 safety protocols, with the crew that worked on Sebastian Stan's shoot wearing masks and face shields on set. Plus, only a minimal amount of people were allowed in the studio at a time in order to maximize airflow and keep all participants as sage as possible.
You can see the full effect of the moving digital cover at the EW article here. The Falcon and the Winter Soldier is currently available on Disney Plus, with new episodes airing weekly on Fridays.
Read more
Best streaming services
Best TV shows about photography
Best TV for computer monitor
Best cameras for streaming
Best video camera
Best cinema camera
Best LED lights for video