Capture One does pretty much everything Lightroom does, but with more advanced processing and local adjustment tools, and Capture One 21 brings speed and workflow improvements and some interesting new tools.
Lightroom might be the photographer's go-to image cataloguing and processing tool, but Capture One's raw processing and masking tools are on a higher level. It's also popular with studio photographers for its tethered shooting mode, where its session-based workflow is custom made for capturing, editing and sorting images on the fly.
With this version, Capture One has worked with Leica to add the Leica SL2 and S3 to its list of cameras supported with tethered shooting, with more to follow. The two companies have also been collaborating on tailored profiles for Leica cameras.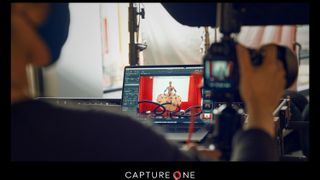 Capture One 21 new features
Capture One features a number of workflow enhancements, one of which is its new Speed Edit mode. This offers rapid editing adjustments for single images or across multiple photos without the need for individual slider adjustments – just hotkeys and scroll, drag or arrow keys.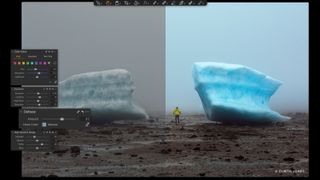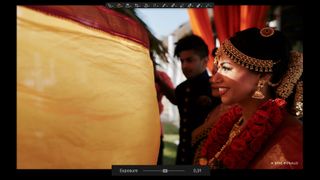 Capture One has also added a Dehaze tool, which is designed to cut through atmospheric haze by automatically adjusting a 'matrix' of contrast, saturation and other adjustments. We hope this will prove as useful as the Dehaze tool in Lightroom, which is great for adding depth and drama to all sorts of images, not just landscapes.
On the organisational side, Capture One says the image import process is now both faster and more selective, with better selection tools and high-resolution thumbnails. You will be able to import photos from more than one folder at a time, and once images are imported, searching a browsing should be faster too.
Capture One is also introducing ProStandard Profiles for selected camera models. These use new color science technologies to preserve authentic colors and prevent color shifts while making adjustments, which Capture One describes as a "game changer" for product and portrait photography.
Other enhancements in Capture One 21 include hover tooltips for controls and a new Learn button that displays editing tutorials. The new version also supports 8-bit HEIC image files from Apple devices and others.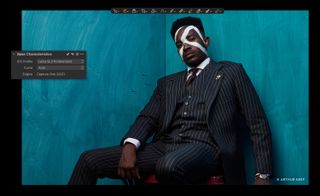 Capture One editions
Capture One comes in different versions. The regular version is most expensive but covers all cameras, but there are Nikon, Canon and Sony specific versions at almost half the price. There is even a free Capture One Express version with a limited set of tools.
Price and availability
Capture One 21 is available now either as a perpetual license at $299 or a subscription starting at $20/month. Existing users can upgrade from $159. There are specific versions for Nikon, Canon and Sony cameras costing $129 for a perpetual license, on subscription at $9.99/month with upgrades from previous versions starting at $109.
Read more:
• Best photo-editing software
• Best photo-editing laptops
• Capture One Express review
• Capture One and Fujifilm