The winners of the inaugural Africa Photo Awards were announced last night, including nine category winners and one overall winner that took home the top prizes of an all-expenses paid trip to Photokina 2020 in Cologne, Germany and a Fujifilm X-H with battery grip and lens.
The Africa Photo Awards is a non-profit competition that's designed to showcase the best photography from the continent. Sponsored by Fujifilm South Africa and QPhoto ProLab, the spirit of the competition was centered around collaboration and community building to produce a unique collection of African photography by African photographers.
• Read more: Best full-frame DSLR
Pretoria-based Hein Waschefort won the title of Photographer of the Year for his fine-art Salvador Dali-inspired photo 'Where the Moon and Tusks Collide'. This surreal image was created by Waschefort combining several of his own photos of elephants, the moon, clouds and landscapes.
Waschefort said, "I think the most important singular element of this image is my laptop and Photoshop. This is just a fun Surrealist compilation inspired by Salvador Dali."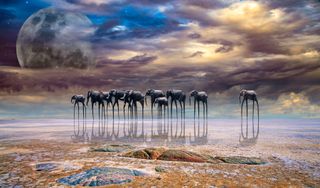 Other category winners include:
Abstract: Elizabeth Cook, Doooown
Conceptual: André Badenhorst, Silvablack 01
Editorial: Takumi Wada, Untitled
Fashion: Linda Orsmond, Night
Fine Art: Hein Waschefort, Where the Moon and Tusks Collide
Land & Urban scapes: Udo Kieslich, Milky Way
Portraiture: Thina Zibi, Mother
Wedding: Carlien Haywood, Untitled
Wildlife: Elize Labuschagne, The Jackal Strikes Again
Deon Brits, the General Manager of the Photo Imaging Division at Fujifilm South Africa, believes that the Africa Photo Awards will only grow in stature. "It is a privilege for Fujifilm South Africa to be a sponsor of the inaugural event. With the immense wealth of photographic talent on the continent, we believe the Africa Photo Awards will help to shine a light on the best photographers in Africa to help bring them to international attention."
The Africa Photo Awards exhibition will be on display at 21 Keyes Avenue at the Keyes Art Mile in Rosebank, Johannesburg. It is available to visit free of charge until 30 November.
Meanwhile, the winner of the People's Choice Fujifilm Award is yet to be decided! Cast your vote for your favorite photograph at the Africa Photo Award's official website for your chance to win a Fujifilm X-T100 camera and lens.
In the meantime, check out the amazing images from the category winners below.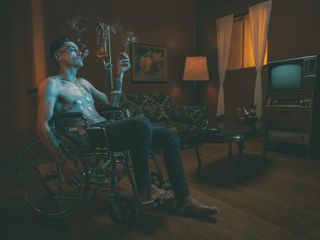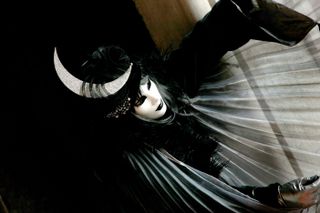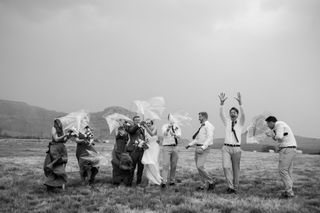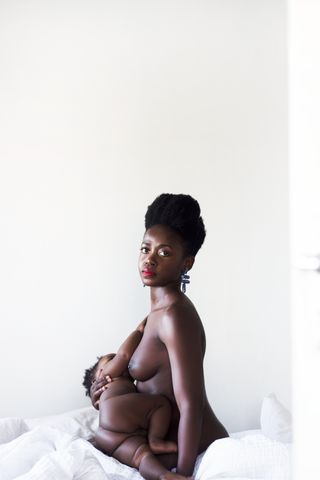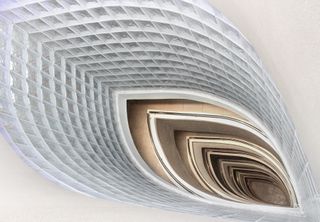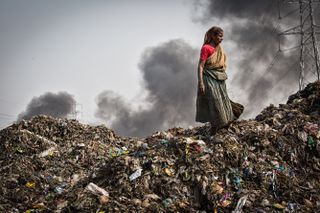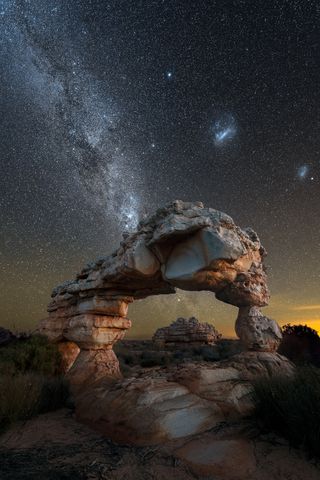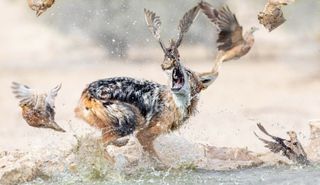 Read more
Best Canon telephoto lenses in 2019: from budget zooms to pro lenses
Best telephoto lenses for Nikon cameras in 2019: lenses for every budget
Best 150-600mm lenses: great super-telephoto zooms to get close to the action